Wherever you are, take a tiny trip!
Not everyone can galavant the globe year round, and not everyone wants to. What you CAN do, is make the most of the time you have! That's what we're about here…
Keep on exploring, learning, growing, and of course, traveling ONE TINY TRIP at a time.
A Tiny Trip is all about traveling near and far and raising conscious kids.
I share practical advice for travel (mostly) with kids and positive parenting.
You will find travel guides, some musings on parenting, and tips for raising kids that are connected to the world around them.
Sharing Kindness with the World
Don't stop traveling just because you have kids! Take them with you, raise them kind and together we will make a positive influence on the world.
At a tiny trip we will show how: with kids of all ages and on a budget no less!
And when you're home? Nurse those babies, help them with routines, nurture them and help them grow in gratitude.
Get Started with Our Most Popular Travel Guides:
For Parents: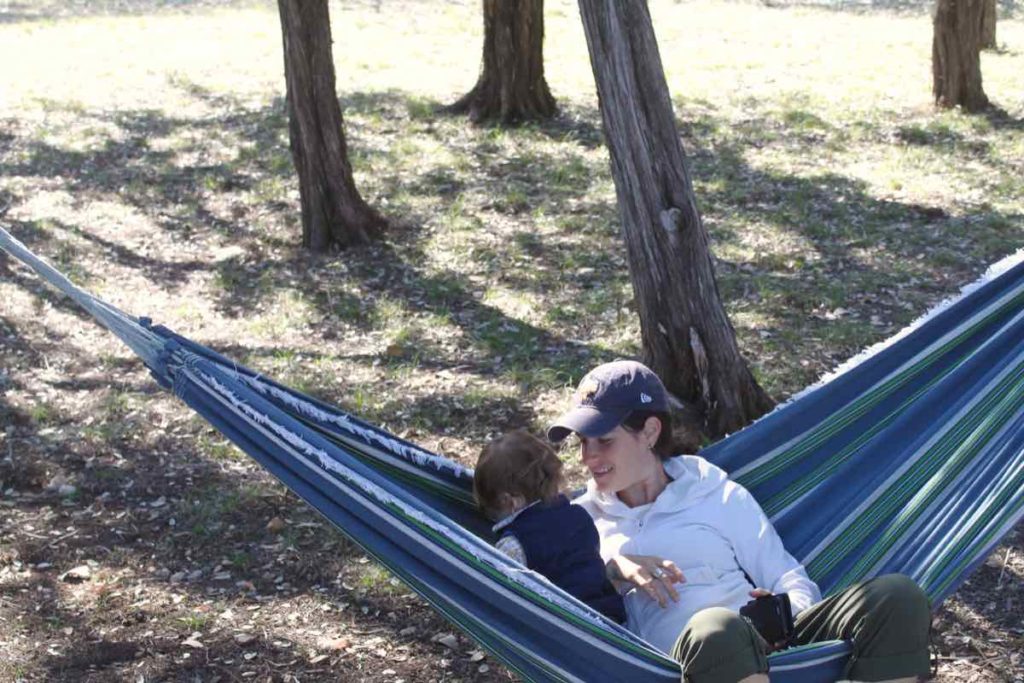 More About Daphna
Daphna is married to Michael, and together we have 4 little kids. We have been traveling together for over 10 years (<that's a link to our very first blog post!) and the arrival of our children hasn't stopped us from exploring new places as often as possible!
When I was younger I dreamt of writing for National Geographic. Then I found out what freelance writing entails, and decided to forge my own path.
Now I get to write for other parents: helping them travel with their kids, encouraging them to embrace a healthy lifestyle, and together we are raising the next generation to be creative, compassionate and kind.
My first two kids were born while we were living in Mexico. You can read about our favorite places in Guadalajara, here.
Our oldest, Big N, was born via c-section, and we had lots of breastfeeding problems. But, I persevered and even tandem nursed with my second baby, B, who was born in an unmedicated VBAC.
Following lots of research we ended up: cloth diapering, following baby led weaning, and co-sleeping. Attachment parenting has always been our jam.
Our younger two kids were born in New York City! Our daughter, A, was a totally, completely unplanned home birth. Over three years later, and just after quarantine started, our youngest son, Little N, was born in a planned home birth.
Our focus as a family is love and kindness, as cheesy as it sounds.
Practically speaking, we show you how to:
Turn ordinary weekend days into tiny trips, to get your fill of nature and exploration while you're saving up for longer travel.
Learn how to use credit card points to help your travel "hacking".
Parent in a way that your tiny humans will be open to the joys of travel, through positive parenting, and living an environmentally conscious lifestyle.
In between our travels we will touch upon our (mostly) organic eating, city living lifestyle, where you can learn our tips and tricks for raising healthy, adventurous eaters, even with food allergies.
We took our oldest on his first trip at 2.5 months! (And subsequent babies even younger.)
While the addition of every new kid has made us reevaluate how we travel (no sense in making life harder than it needs to be), most important is that it hasn't stopped us doing what we love.
I hope to encourage you to explore the world or even just your own backyard: one hike, one city museum, one serendipitous moment, one tiny trip at a time.
I love helping out other parents, so please don't hesitate to contact me!
xo Daphna
A Tiny Trip. Because with kids, every day is an adventure! Make it a good one!