If you're visiting the State of Guanajuato in Mexico, your are probably heading to San Miguel de Allende or Guanajuato (city). However, one of the most important destinations in Guanajuato is the small town of Dolores Hidalgo. Known as La Cuna de la Independencia, "The Cradle of Independence", this Pueblo Magico played a revered part of the
Mexican Revolution.
Most visitors take a day trip to Dolores Hidalgo. So here are the best things to do in one day in Dolores Hidalgo, Guanajuato. Including where to stay in Dolores Hidalgo, if you are on a road trip or backpacking through Mexico (like us)!
This post may contain affiliate links. Thank you for supporting our work.
One Day in Dolores Hidalgo
Driving from Matehuala to San Miguel de Allende, the town of Dolores Hidalgo is just 30 minutes before you reach San Miguel. Because of it's important role in Mexican history, we thought is was fitting to make a quick stop and spend one day in Dolores Hidalgo.
So, first let's clear us why the town is called Dolores Hidalgo. The village of Dolores, had the name Hidalgo added on in 1947 in honor of Miguel Hidalgo. The official name is actually: Dolores Hidalgo Cuna de la Independencia Nacional. Yes, all that.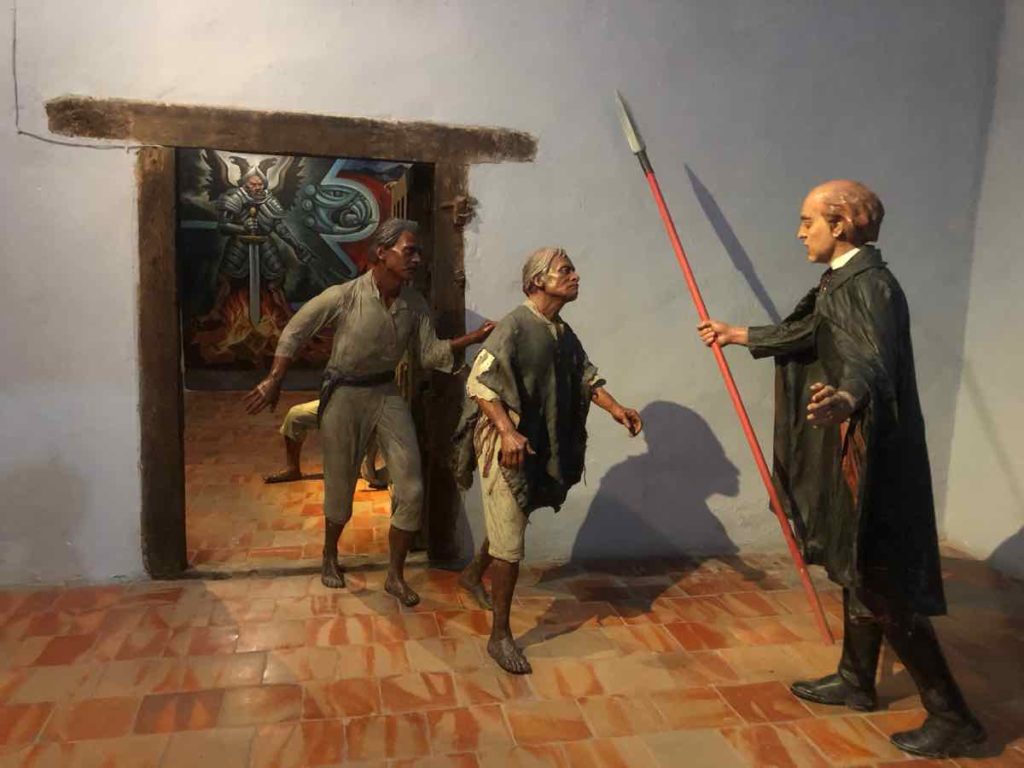 So who was Hidalgo?
Miguel Hidalgo y Costilla (that's the short version of his name…) was a Catholic priest in the town of Dolores. On September 16, 1810 he gave a speech called the Cry of Dolores (Grito de Dolores) calling the people to arms to free Mexico from Spanish rule.
He had 80 pro-independence prisoners freed from jail, rang the church bells and called for the people to revolt (with Juan Aldama and Ignacio Allende…yes the one SMA is named after). This "Grito" is recreated all over Mexico, the evening before every Independence Day.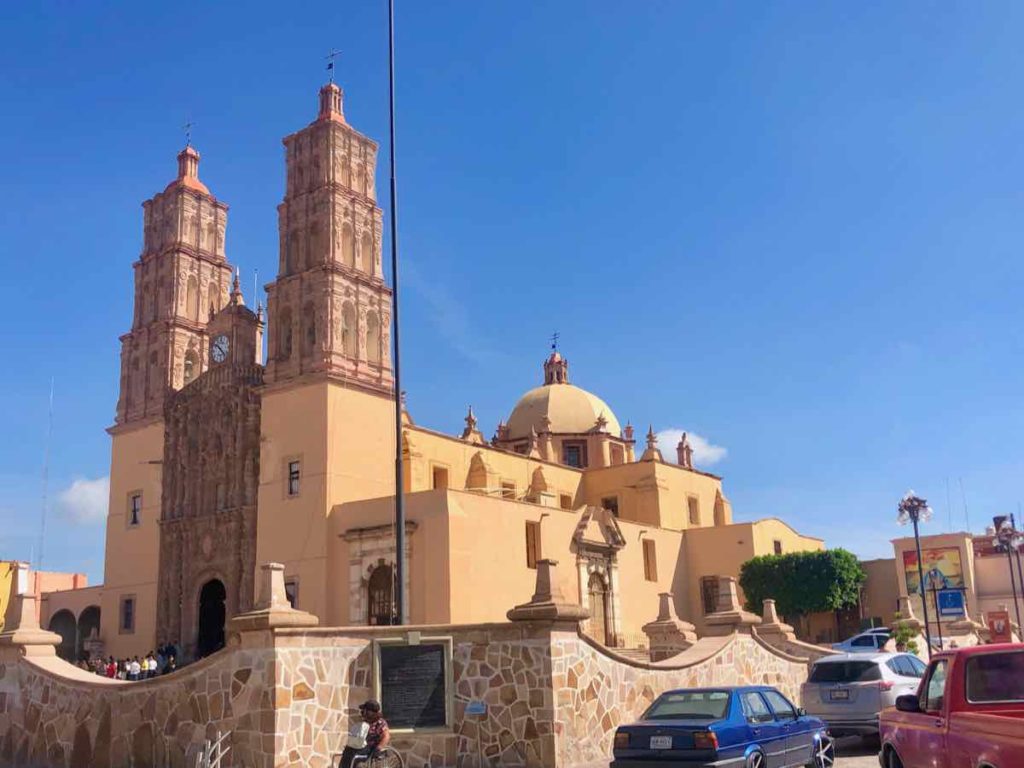 Things to Do in Dolores Hidalgo
Jardín Independencia and Parroquia de Nuestra Señora de los Dolores
Every town must have a plaza/garden and a church, and Dolores Hidalgo is no different. This is the center of the town. Enjoy the plaza and take a look at the cathedral.
Museo de la Independencia
The main thing to do in Dolores Hidalgo, is visit the Independence Museum. On the one hand the displays are really nice, yet on the other the actual written explanations are very lacking!
I would say it is geared to Mexican national tourists, which presumably know Mexican history better than foreigners. For this reason, I would suggest a quick read up on Mexico's history before your visit.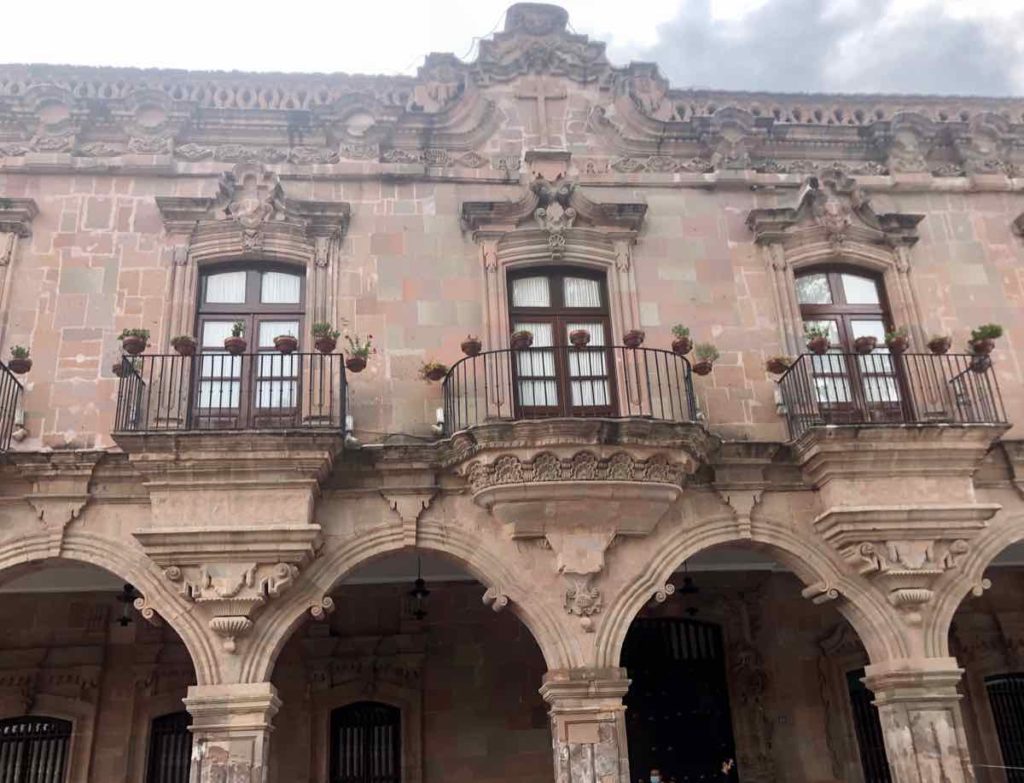 More Things to See on a Day trip to Dolores Hidalgo
Casa de Visitas– is a mansion from the 18th century, on the main plaza. Every few years the President of Mexico comes to celebrate the "Grito" here.
Museo del Bicentenario– A small museum that exhibits paraphanalia from the time of Independence. (We skipped it, but seems like a good option for history buffs).
Museo Casa de Hidalgo– a house from the 18th century, with books and documents from the era including some of Hidalgo's personal effects.
Casa Museo José Alfredo Jiménez– Jose Alfredo Jimenez is a famous Mexican musician known for ranchera music. This is his house with some cool art inside. On the outskirts of town you will also find Mausoleo José Alfredo Jiménez, a mausoleaum.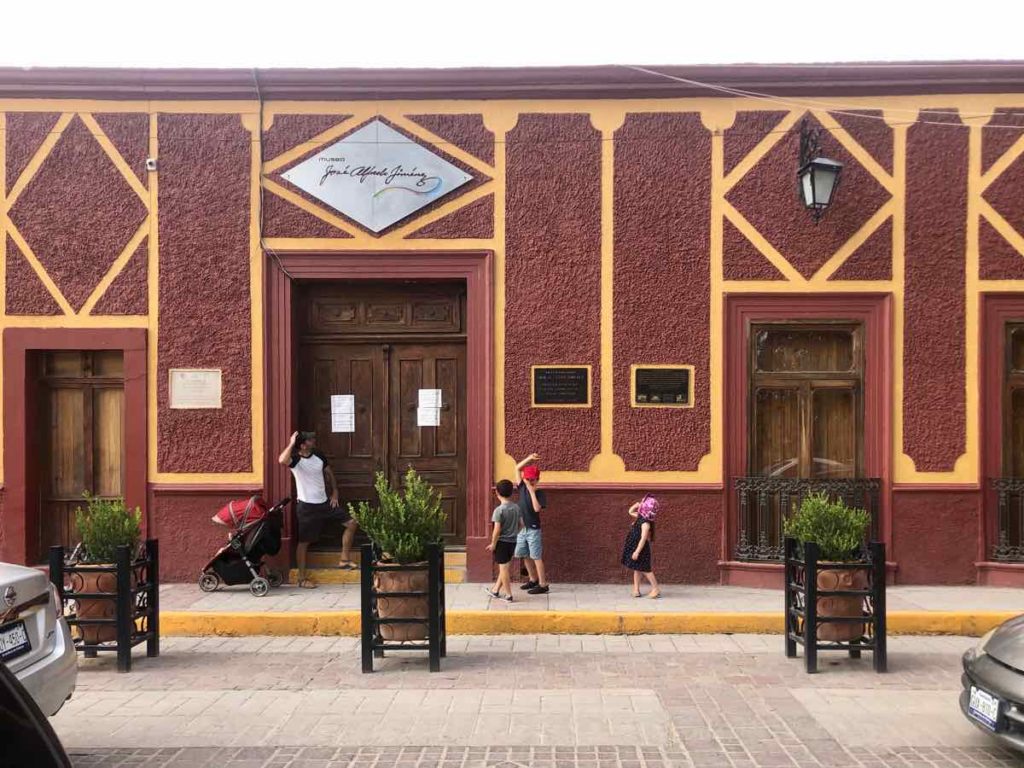 Where to Stay in Dolores Hidalgo
Hotel Anber– This was our original choice for a hotel in the center of Dolores Hidalgo. The location is very central, the reviews are good, and they had a room that would fit our family of 6.
Hotel Maria Isabella– This is where we ultimately stayed, because when we arrived there was a feria (fair) going on in the main plaza and we preferred to stay a little further away from the Centro. They also had a room with 3 double beds that fit us and was a little bit cheaper than our original choice. (Link is to the location on the map, you will have to call for a reservation).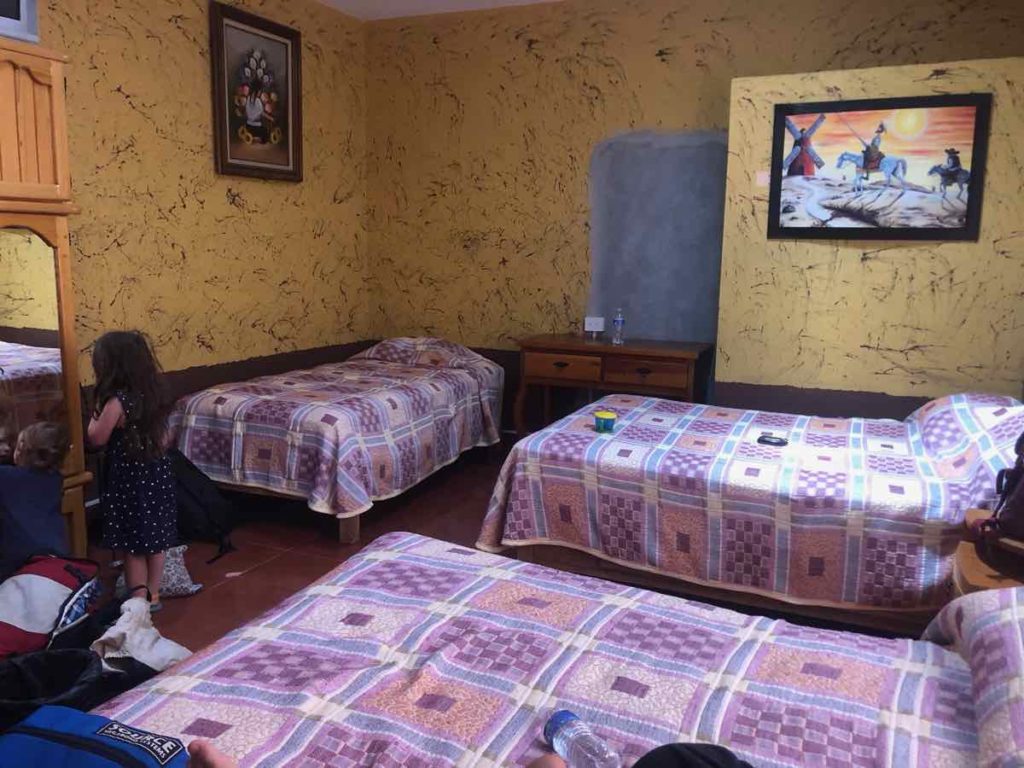 Where to Eat in Dolores Hidalgo
Our hotel (Maria Isabella) listed above, has a taco restaurant in the front section. The tacos were cheap and very good. They were also generously sized! The benefits of a small town… 🙂
El Fruty Restaurante– This restaurant is excellent and well reviewed for good reason: everything we had was excellent! They are especially known for their homemade yogurt, which is delicious. If you just want to grab a yogurt, they have a little to-go outfit nearby the main restaurant.
Day Trip to Dolores Hidalgo
After spending 24 hours in Dolores Hidalgo, we can definitely see why taking a day trip to Dolores Hidalgo makes a lot of sense. It is a small town, with a few sights that you can see in a short amount of time. That said, we don't regret staying the night!
A quick story: I took one of the kids to a restroom inside of a shop. Another customer hit up a conversation telling the store owner: "…She has four kids, I saw her walking around the plaza…". So yes, we do stick out like a sore thumb. But the ladies were extremely friendly, welcomed us with gratitude and were disappointed we weren't staying longer than one day in Dolores Hidalgo.
Have you heard of Dolores Hidalgo? Would you stop there on a trip to Mexico?