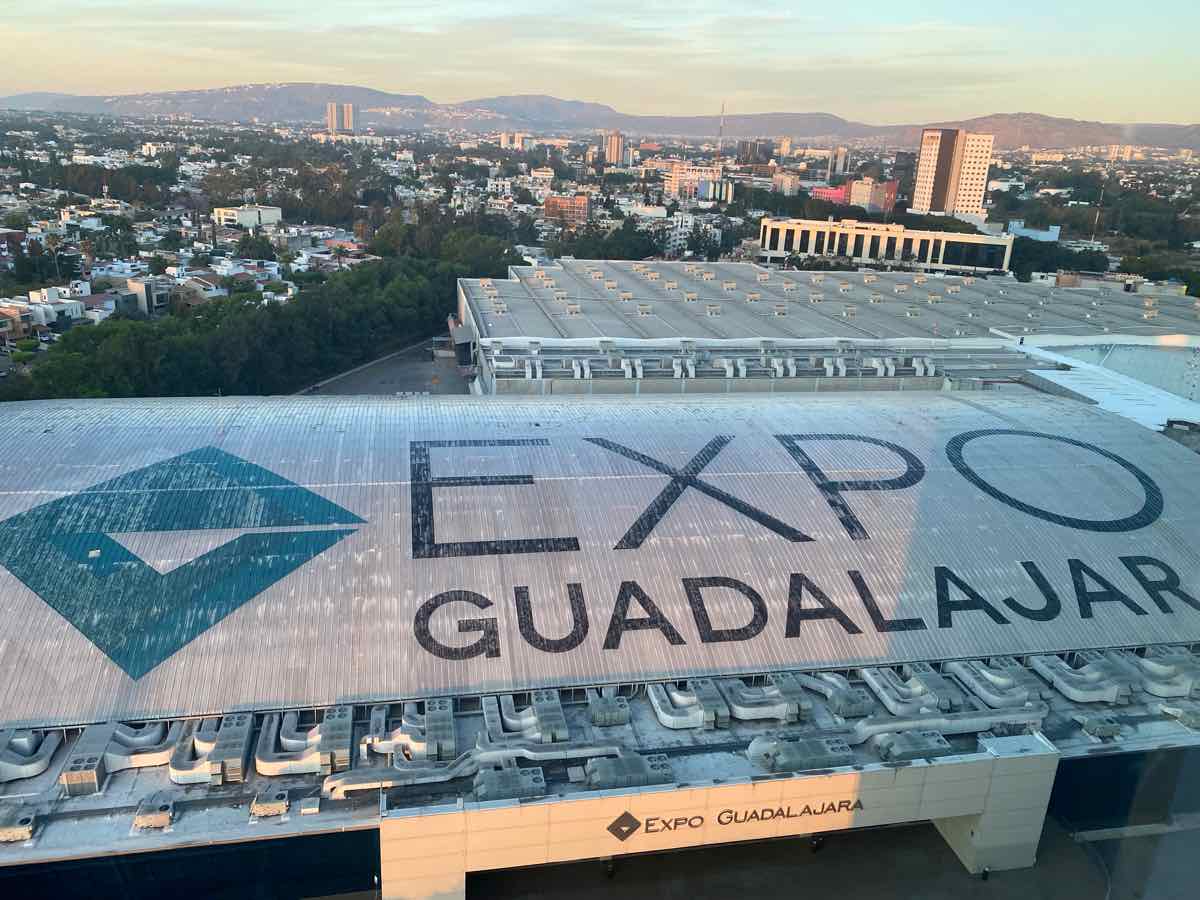 Expo Guadalajara is the place to be, for events in Mexico's second largest city! Here's a quick overview of events you can find at the Guadalajara Expo Center and around town!
While we were living in Guadalajara, we always loved going to Expos. These seasonal events in Guadalajara were always a fun time! The thing we loved most about Expos in Guadalajara, is that they were nearly always free or cheap. That meant they were the perfect activity for us when we moved to Guadalajara as students.
There are so many great things to do in Guadalajara, but when you get tired of revisiting the Centro (we never did), or spending time in the parks, it can be a fun change of scenery to head to these outdoor events. Read on for the yearly expos you can attend in Guadalajara.
Events at Expo Guadalajara
For the most updated list of events at Expo Guadalajara, we suggest going directly to the expo website here.
Attending an event at the Expo, can be a great reason to visit Guadalajara, so check out our guide to three days in Guadalajara, with detailed suggestions of things to do in Guadalajara.
Here are some events we attended while living in Guadalajara full time:
Feria Internacional de Libros (Book Fair)
Every year Guadalajara hosts one of the largest international book fairs in Latin America. The Feria Internacional de Libros takes place at the Guadalajara Expo Center.
Vendors come from all over the world, especially Latin America, and buyers come from all over Mexico for a week of literary fun. Hosted at the Guadalajara Convention Center, people come to see the huge selection of Spanish language books.
The Feria Internacional de Libros (FIL) is a big event in the city! It includes lots of mini classes, lectures and events.
Every year there is one featured country and in 2012 it was Chile, so we had to check it out. It was lots of fun for everyone: the bustle, the books, a little coffee, a little shopping and a lot of mayhem!
Intermoda Expo
This fashion expo, was one of the first events we visited. It is best for buyers and vendors in the retail business. We were still able to enjoy this event, as there were some activities for kids and of course, a fashion show.
The Intermoda Expo takes place at Expo Guadalajara.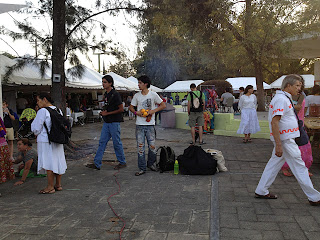 Guadalajara Yoga and Eco-living Expo
The yoga and eco-living expo usually take place in the spring. There were lots of vendors selling organic food, green cleaning products and other eco-goods.
Of course there were yoga sessions and musical performances. A great little afternoon. We fit right in, with a baby in our carrier. Even more fun, there was a raffle and we won a gift basket of awesome natural bath products!
This expo takes place off site at Parque Zuno in the Chapalita neighborhood.
Expo Ganadera
The Expo Ganadera Jalisco, or the Jalisco Rancher Expo, is run by the Union for Regional Ranchers in Jalisco. The expo takes place in October or November.
In addition to showcasing livestock, there are activities for kids. These include a petting zoo and various carnival type games. The expo obviously takes place in a outdoor location, usually on the outskirts of Guadalajara. Check their website or facebook page for details.
Where to Stay in Guadalajara near the Expo
There is no shortage of hotel rooms near the Expo Guadalajara. You can find all of the major international chains nearby.
On a recent trip, we chose to stay at the Westin Guadalajara Expo, and can attest that it was an excellent hotel. We actually stayed at the Westin, using Bonvoy points.
Here is the full guide for how to get those points!
Review of the Westin Guadalajara Expo
The Westin Guadalajara was a wonderful place to stay in Guadalajara. While the hotel has been around for a bit, the rooms are renovated and the heavenly bed and heavenly shower were just that.
In addition to the standard room features, the Westin has a restaurant with an excellent breakfast buffet. Common areas include a spacious lobby with lots of seating, a small business center, fitness center and spa. There is also a small outdoor seating area, which was perfect to sit for a bit with a toddler and get some fresh air!
Of course if you are attending an expo, the location can't be beat! It is literally across the street from the convention center.
Do you have any questions for me about the Expo or anything else in Guadalajara? Let me know in the comments!