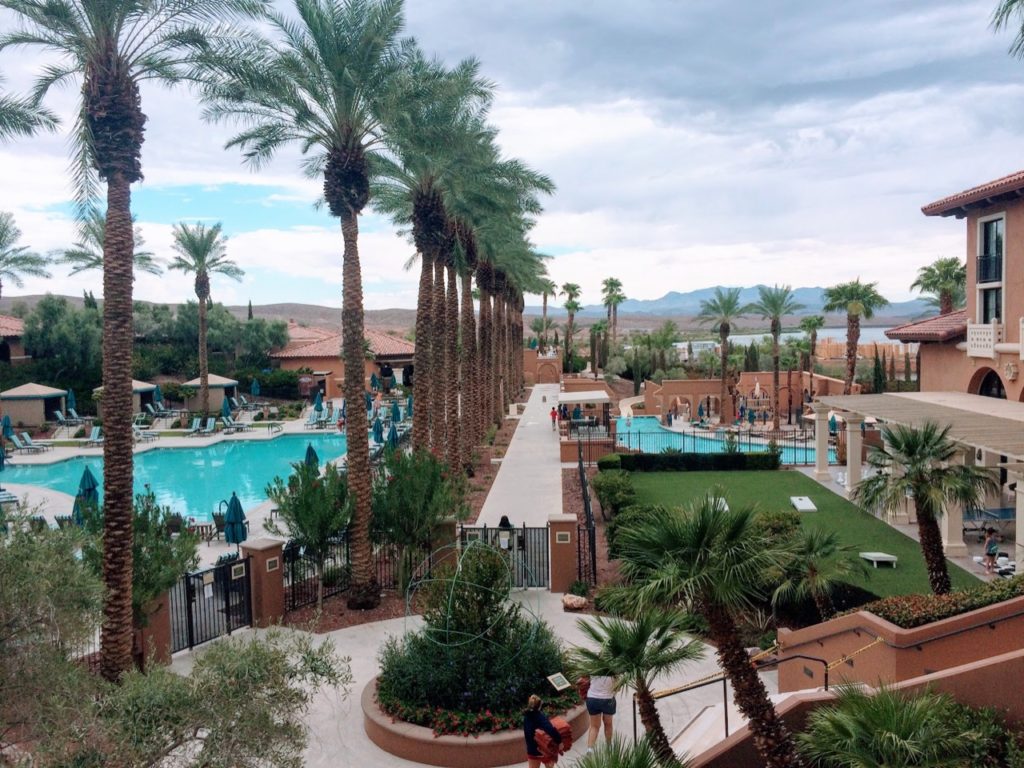 Before there was travel hacking, the best way to budget travel was backpacking! Backpacking is a way to save a ton of money and see so many places. All you need to get started with backpacking is literally a backpack and some money to get going. From there you have options to stretch your money by taking cheap public transportation, sleeping in hostels, having inexpensive meals on the road and even earning some cash along the way to extend your travels.
Once you add kids into the mix, however, backpacking doesn't seem so enticing anymore…You probably don't want to be sleeping with strangers in the same room, you most likely have a lot more gear to be carrying, and paying per person for transportation will often make it so that it actually is more worthwhile to rent a car.
If you've gotten used to being able to travel on the cheap, then here's how you can continue doing so with kids in tow. It's a not so secret hobby called travel hacking. Read on for how to get started "hacking" miles and points so that you can travel with kids without breaking the bank!
This post may contain affiliate links. Thank you for supporting our work.
Pivoting from Backpacking to Travel Hacking for Budget Travel
This blog got it start way back in 2008 when we were two students working and studying and saving every last extra penny to go on the backpacking adventure of a lifetime!
We are probably the only crazy people you have heard of that actually took two really little kids backpacking. We took a 2 1/2-year-old toddler and a 10 month old baby on a trip through the Yucatán peninsula with just two backpacks and two baby carriers! So I'm not one to tell you not to backpack with kids. But…
While that was an amazing adventure, after that trip we pivoted our method of budget traveling from backpacking to travel "hacking". This post is going to be all about how you can use travel hacking for family travel. As long as you meet some very basic criteria, detailed below, travel hacking, also called miles and points travel, is an amazing tool to afford family travel.
What is "Travel Hacking"?
The term travel hacking refers to travel using points and miles. These credit card points, hotel points and airline miles are accumulated through travel, use of travel credit cards, and stacking (more in a second).
Using your accumulated points you can then redeem them for flights and hotel stays! This way you can nearly travel for free! Yay!
The Travel Hacking Basics
You have probably heard that you earn miles when you fly. This used to be the main method to get free travel, but those days are long gone. The best way to accumulate point and miles is through travel credit cards.
Certain branded credit cards earn you points on every transaction, which you can then redeem for travel. This is especially great for families, because the cost of multiple airline tickets definitely add up!
Despite having "hacking" in the name, the travel hacking hobby is completely legal!
How to Begin Travel Hacking
Stop! If nothing else in this guide, you must read this!
In order to travel hack you must have no consumer debt.
You must be able to pay off your entire balance every month.
You generally need a high credit score of at least 700.
These cards have very high interest rates. If you carry a balance, the interest will erase any benefit you might get!
Many, but not all, travel credit cards charge an annual fee. However, this fee can be "erased" based on the perks that are offered. So it's worth investigating which card will best work for you and your spending habits.
Sounds good? Then let's get to it!
Popular Miles and Points Programs
Here are a few of the most popular travel credit card programs (this is by no means an exhaustive list).
Chase Ultimate Rewards
The cards offered by Chase bank are some of the most popular since you can use them for different types of redemptions- hotels and airlines. Using the Chase Travel Portal your points can be worth anywhere from 1 cent to 1.5 cents each, depending on the card you have.
American Express Membership Rewards
The American Express cards are popular because they have the most partner airlines that you can transfer your points to redeem for flights. Some cards also come with bonuses such as airport lounge access and "credits" to use toward particular purchases such as Global Entry. The credits work in a way that you pay and then the charge is reversed. These credits can minimize your annual fee.
Hotel Credit Cards
Hotel cards are best for those that are brand loyal to a specific chain. Or if you have a particular travel goal in mind. Here are two examples:
Marriott Bonvoy– this is the card that started it all for us. While there is a $95 annual fee, you also get a free award night, worth up to 35,000 points, which is easily worth more than the fee.
World of Hyatt– Also $95 annual fee, but you get a free night in a category 1-4 hotel. Again worth more than the fee.
Airline Credit Cards
All the major airlines offer credit cards. If you are loyal to a particular airline, or there is a hub near where you live, you should definitely consider getting an airline card. Certain cards have perks such as free baggage when you fly.
In the case of Southwest, you can earn a companion pass, which means you redeem two flights for the price of one, after spending a certain amount.
Choosing a Travel Credit Card
So now, you're probably like, which card should I get???
You should choose a credit card based on your travel goals. Ideally, you would decide where you want to go, where you want to stay, and how many people are going on your trip. Then, find out which airlines fly there, and what hotels you can stay at.
When you know how many point or miles you need, and in which programs, apply for the cards that will best serve your goals.
It is best to choose a card that will help you meet your travel goals, since you want to make sure you will actually be able to use the points you earn. Do not let points sit around. Just like inflation devalues your money, points also get devalued over time.
One important rule to keep in mind is the Chase 5/24. This rule means that if you have applied for 5 credit cards in the last 24 months, you will automatically be denied. Therefore, many travel hacking beginners will start by applying to the Chase cards.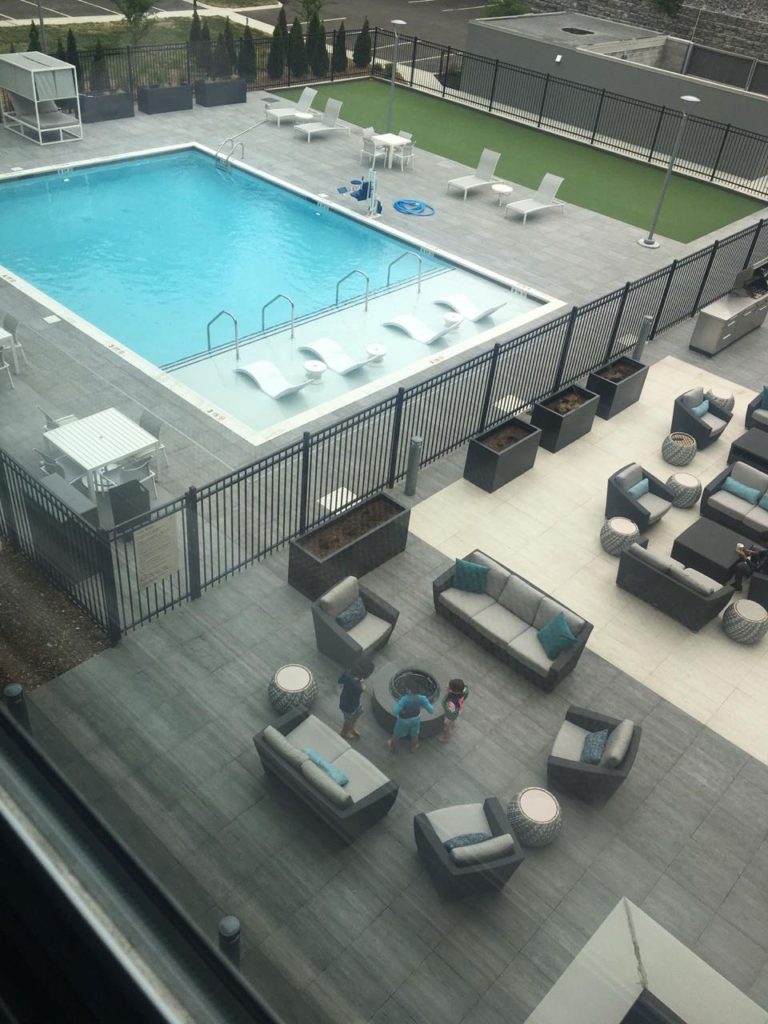 How to Earn Credit Card Points and Airline Miles
Ok, so you've decided to start getting into the credit card game. You have you first card in hand. Here are the steps you need to take to earn the most points:
1. Earn the Welcome Bonus
Sign up for a new credit card. Complete the minimum spend requirement, and earn the welcome bonus! The minimum spend is usually something like "spend 4000 dollars in the first 3 months of holding the card to get xx amount of points". This is by far the easiest way to earn a lot of points!
While you have a new card, keep tabs to make sure you are using it, and don't miss out on this bonus!
2. Get the Most out of Everyday Spending
See if your card offers bonus categories, or has special offers. Generally speaking for every dollar you spend you earn one point. However, credit cards often have offers or bonus categories where you can earn more points per dollar.
Hard core travel hackers will label their cards to know which card to use for what type of purchase. Alternatively, you can use an app like CardPointers, which tells you which card to use where.
Note: you need to activate these bonus categories every quarter, to earn the extra points.
3. Spend on Travel
Make sure to input your loyalty number for all travel that you do. This includes both airline frequent flyer programs and hotel loyalty programs.
4. Stack (Use Shopping Portals and Dining Portals)
Stacking means earning points in multiple programs for the same transaction. So you get credit card points, plus point in another program that has a portal.
In order to stack, you need to use the card that will get you the most points, while shopping through a portal such as Rakuten.
This is very simple and there is no catch. Just log into Rakuten, find the website where you were going to shop and click through the button to continue as usual. The cash back will appear in your account when the transaction is complete.
In addition to shopping portals, there are also dining portals such as American Airlines Dining, Hilton Honors and Southwest Dining. Use these portals if you are ordering take out or delivery, to get some extra points!
5. Buy Gift Cards
Another way to earn extra points is by buying gift cards. For example, if the "grocery" category has X5 point (5 points per dollar), you can buy a gift card at the grocery store, along with your groceries to earn extra points.
**Note, I do not have personal experience with this method, but it seems pretty common in the travel hacking world.
How to Redeem Points and Miles
Once you've begun accumulating points, comes the fun part- redeeming them! You have three basic ways to use your point for travel:
Use the travel portal associated with your credit card to redeem points. The portals associated with the most popular travel credit card are: Chase Ultimate Rewards, American Express Membership Rewards, Capital One, and Citi Thank You Points. Depending on which card you have, sometime you can use less points for more travel.
Transfer points to an airline program. This will have you converting the points into miles that you can use to redeem directly with the airline.
Convert your points into cash and use cash to pay for travel.
Some people always use cash back, others always book with points. To really maximize your redemption, it is best to find the flight you would like to book, and then compare what it would cost with each of these options!
That's it. Now you get to go on an amazing vacation on the cheap. Or fly to visit the grandparents!
Our Experience with Travel Hacking
We actually started dipping our toes into the points and miles game, on a beach vacation while still in medical school, before we even took that last backpacking trip.
However, we subsequently started getting more travel credit cards upon moving back to the United States. Since then, we have been able to take "zero budget" vacations through travel hacking. But we have also used points to take trips to visit family. (<mostly a lot of this)
The best thing for families to know is that these chain hotels often offer rooms that are large enough to fit the whole family! This means that you can pay for one room using points, rather than needing two rooms in smaller backpacking hotels.
Our strategy, or lack there of, has been low and slow. We don't get more than one new card a year. We have absolutely not maximized all the potential opportunities. But that doesn't mean you have to do it that way. Many who get into the hobby go for one card after another!
Have you heard of travel hacking before? Does it sound like something you could get into?