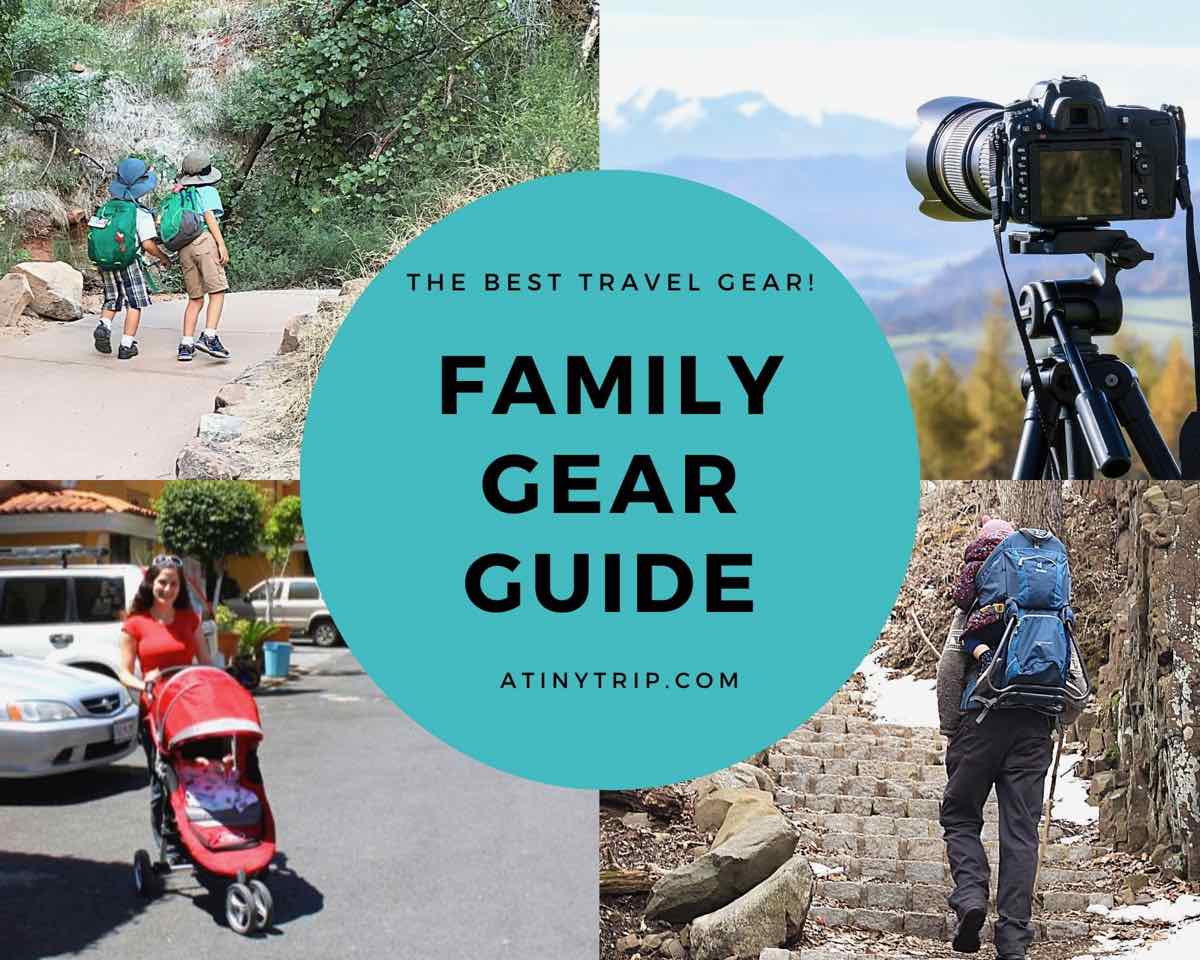 Here's a guide to the gear we use everyday with four kids! Currently they are 6 months, 4 years old, 7 years old and 9 years old. These are things we own and love and highly recommend.
This post may contain affiliate links. Thank you for supporting our work.
Gear for Getting Around Town:
The Best All Around Stroller
Baby Jogger City Mini– this stroller has been a powerhouse for us. Every time we are about to get rid of it, we remember just how great it is: not too heavy but much easier to push than an umbrella stroller.
It is our favorite for airports and gate checking as well! We have bumped it down subway stairs, over Mexican cobblestone, and all around town. Currently it is being used daily for neighborhood walks with our youngest!
We used it laying flat with our newborn with the help of a snuzzler.
In the past, with two under two we used the double GT version, or the single stroller with a buggy board.
I have used so many, many strollers over the years, and the City Mini is the workhorse we just keep coming back to!
The Best Lightweight Travel Stroller
Mountain Buggy Nano– For airplane travel and city trips, this is our subway friendly stroller. It was light enough to carry up and down stairs with our two year old in it.
It folds compactly in three so you can carry it on an airplane! And it was especially great when flying with an infant, because it has a buckle to attach the infant carseat without an adaptor!
We are currently using this stroller as a car friendly stroller. We keep it folded in the trunk, and if our youngest falls asleep in his Chicco Keyfit 30 carseat, we can easily attach the carseat to the Mountain Buggy Nano!
The Best Scooters
Microkick scooters– these are our favorite commuting scooters. They allow the kids to travel much further than they could on foot because they don't get as tired!
Our younger one has the Micro Mini Deluxe and our older boys have the Micromaxi and the Micro Sprite. Michael even got the adult version for himself, so that if the car is parked too far away, or he's in a hurry, he can get there in a jiffy!
Even though we are no longer commuting to school with these, we are still taking them on long walks and for playing in the street, very often!
The Best Car Seats for Different Ages
Now that we are living in a very car-centric city, I must add the car seats we are using!
The Best Booster Seat
Graco Tranzitions Booster– we have this seat for both older boys. I love that it transitions from a harnessed booster, to a high back booster and then a backless booster.
We have our eldest using it as a high back booster, and our second still harnessed. It installs very easily with a seat belt and best of all it is narrow! We had this seat as part of our three across set up in our Acura sedan.
The Best Convertible Car Seat
Britax Marathon– Our four year old can still use this seat. She is now forward facing. The key is the clicktight technology which makes installing with a seat belt so easy! FYI, the LATCH system usually has a weight limit. That limit includes the weight of the seat plus the child. So for peace of mind I prefer to install with seat belts once we are past the infant stage. Speaking of which…
The Best Infant Car Seat
Chicco Keyfit 30– I have looked at a lot of car seats in my life! I think I once spent a good hour in the Buy Buy Baby in Manhattan checking out all the options. For the life of me I can't understand getting a $$$ infant car seat (with exception of the Doona, which is in its own class).
Then again, we have tried some of the cheapest ones as well and those are just uncomfortable to use and hard to install. All that to say, get this car seat! The fact that it is easy to use is what makes it safe!
Other reasons why I love this car seat and highly recommend it: it has a good front to back profile, meaning the seat in front doesn't need to go so far forward. It fits perfectly and easily with the Mountain Buggy Nano!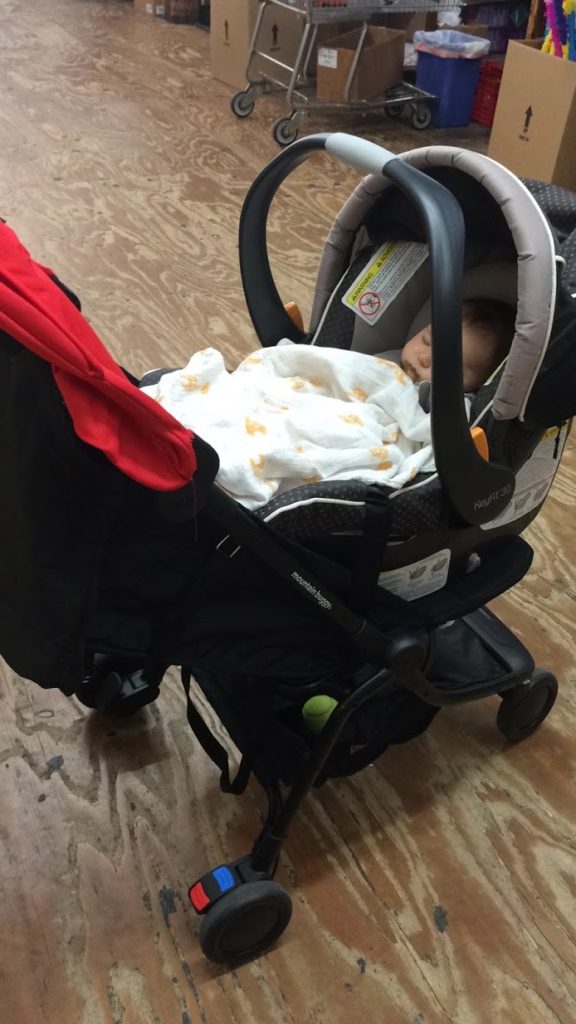 Hiking Gear:
We take the kids on a hike every single week! Here's what we take:
Deuter Kid Comfort 2– Our baby is IN LOVE with this carrier. He is instantly happy to see all around from above! Obviously it is comfortable for him and the adults like it too! It was invaluable on our past trip to the US National Parks.
We only just recently upgraded our baby to this carrier when he became too heavy to carry comfortably in our much-loved Ergo Carrier. That said, we still use the Ergo around the house and for cuddling.
REI Tarn 12– the best hiking backpack for our boys. The fit on this pack is really great. It is comfortable, not too big, and includes a safety whistle and spot for a water bladder. We have taken these all over with us: from collecting "specimens" on a city nature walk, to using them as a carry-on for international flights.
Water Bottles
Nalgene narrow mouth bottle– Michael's favorite bottle. It comes all around town with us. Always! For myself I usually take the wide mouth version! I don't love that it's plastic, but water is heavy enough as it is, so when I'm carrying multiple bottles I use this one.
Our big boys are using are now using a hodge podge of Nalgene and Camelbak bottles. However, Kleen kanteen kid bottle was the boys' previous favorite bottle; we alternate between using a sports cap and normal cap.
Thermos brand straw cup– our four year old's favorite bottle. Stainless steel and doesn't leak! We also have a Camelbak that she likes. The spout is great for encouraging more water consumption, however, it is not leak proof, so better for use around the house.
Kleen Kanteen coffee thermos– We also have the insulated version for warm beverages (read: coffee). Easy to clean and doesn't get stinky. We use it all the time, even at home! Sometime Michael will make a coffee in the evening, and it will still be warm to drink the next morning.
Photography Gear for Travel: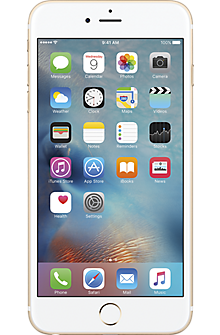 Canon 6D– My current full frame DSLR camera. A compromise upgrade between my wishlist Canon 5D Mark IV and our entry level Canon Rebel. I love that it is wi-fi enabled, so I can use my phone as a remote! It is an affordable full frame option, which was a total game changer in terms of indoor photography. The newer version has many more auto-focus points, so it seems like a worthwhile upgrade!
Canon Rebel T1i– Our first DSLR, and still working great 8 years later! I highly recommend the Rebel series as an upgrade from your point and shoot or phone camera. This is the current version, totally affordable and a great entry level DSLR.
iPhone– because the best camera is the one you have with you!
Well I'm going to wrap it up right there. These are our absolutely most used items. We reach for them on a daily basis, and truly couldn't live with out them!
What's your favorite travel gear?
For more gear recommendations, check out the gifts we use for beach vacations, and our ultimate baby gear guide!
*This post was first published on [post_date].