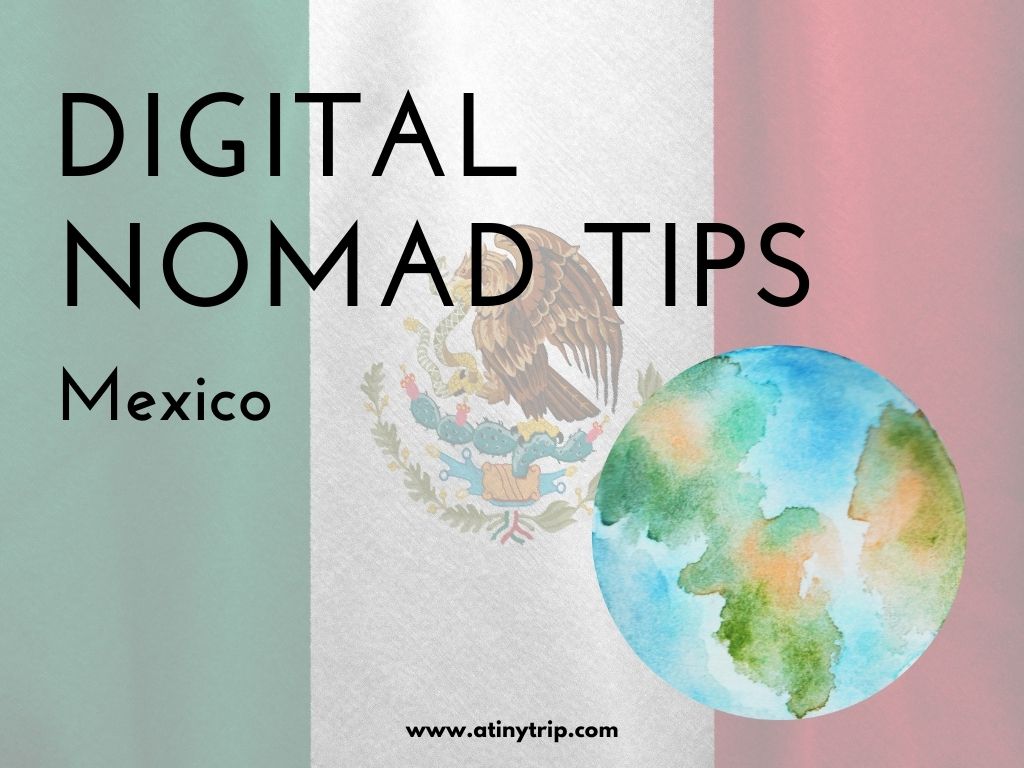 Here are the tidbits and tips that we have learned, on how to become a digital nomad in Mexico. This post will be regularly updated, as we discover more tips and helpful information for the digital nomad.
The majority of the information in this post will apply to Americans working for a United States based company. Click through for more information on phone service in Mexico, internet service, and more.
Then find out which cities have been great for working remotely in Mexico.
Information for Digital Nomads in Mexico
Before we review some general recommendations for traveling in Mexico, we will go through specific information that we found useful for working remotely in Mexico. Here are lessons from our first few weeks working online in Mexico.
Internet Service in Mexico
Generally speaking you can find decent internet service all over Mexico. However, your best bet for working remotely will be sticking to big cities and their suburbs. Many of the larger cities have fiber optic installed, but this varies by neighborhood.
For example, we had a fiber optic connection in Guadalajara, way back in 2012!
Get a VPN
One of the most important pieces of being a digital nomad is the ability to work remotely as if you are in the location of your job. For this reason and for reasons of internet safety, it has been incredibly important for us to have a reliable VPN.
We have been traveling for a good amount of time now, since this post was first written, and we have been extremely impressed with Express VPN, which is why I whole-heartedly recommend it. (referral link)
To be safe, and totally location independent, you may want to consider getting a portable wifi device.
Phone Service in Mexico
If your cellphone is serviced through Verizon, there is a Canada and Mexico plan that you can add to your monthly bill. This way, your phone works normally as it would in the United States.
As you move around Mexico, the phone will pickup the local networks such as Telcel and Movistar and you will be able to use roaming cell service and data.
That said, here are some things you need to know about making calls in Mexico with an American phone.
How to Call a US Toll Free Number from Mexico
It is known that toll free numbers cannot be called from outside the country, dialed as is. Here is the conversion you need to know:
For a 1-800 number, dial: 001-880 followed by the number.
For a 1-866 number, dial: 001-883 followed by the number.
Another work around, is using your US based number on Skype to call the 1-800 normally as dialed. In our experience you will not be charged.
How to Call a Regular US Number from Mexico
Dial 001 + the number starting with the three digit area code.
How to Call a Mexican Number from a US phone in Mexico
The Mexico country code is 52. Dial 52 + the ten digit number.
Money in Mexico
If you are an American the 2023 exchange rate is quite favorable to you. It is roughly 18 pesos per US dollar.
While many places take credit cards, smaller eateries and shops, and highway tolls need to be pain in cash. We therefore suggest always having a good amount of cash with you.
Typically you will get the best exchange rate by getting pesos directly out of an ATM. Get an account which will reverse foreign transaction fees before leaving home.
More Digital Nomad Tips coming…watch this post!
I've been adding a few sentences to this post for a few weeks now. So bookmark it to come back in a few more weeks and I should have more first hand knowledge to impart!