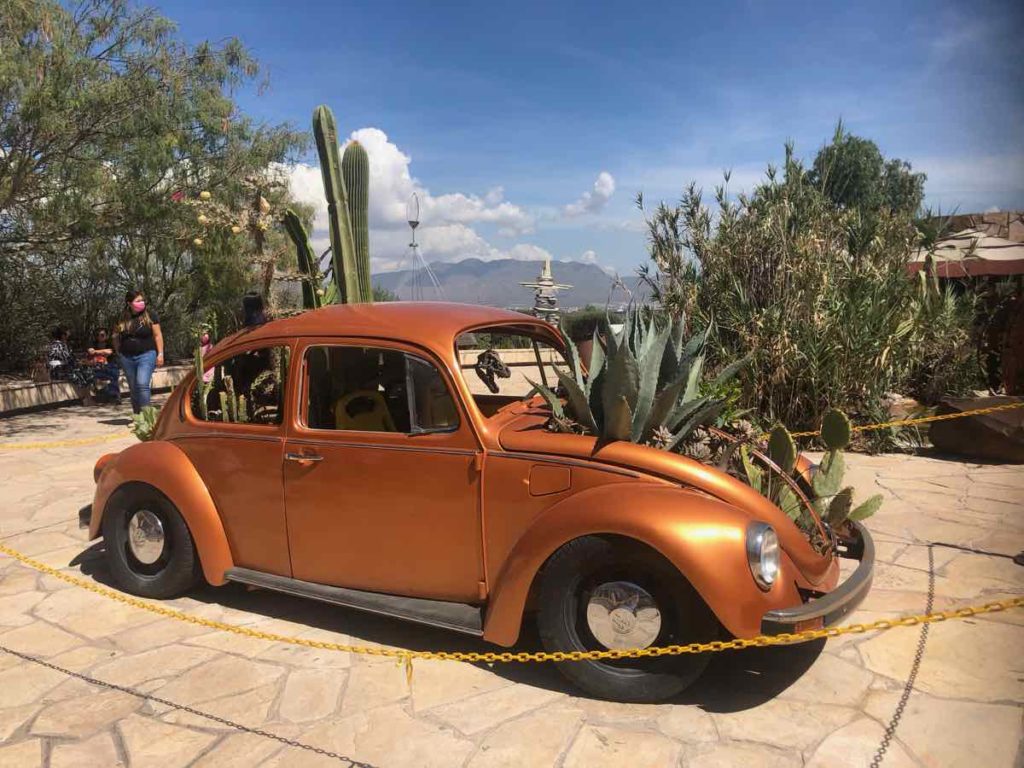 If you're driving into Mexico and crossing at Eagle Pass, your first big city stop is Saltillo, Coahuilla! While Saltillo is not a popular destination on the tourist map, it is a big city with many things to do!
If you've only got one day in Saltillo, or a weekend in Saltillo, you will want to pick and choose a few of the best activities. Thankfully most of the things to do in Saltillo are centrally located. So here are the best things to do in Saltillo (with kids or without)!
The Best Things to Do in Saltillo (with Kids)
Saltillo is the capital of the Mexican state of Coahuilla. Surrounded by desert and mountains, this big city seems to emerge out of nowhere. One second you're driving by cacti, the next you're driving between huge mountains, and suddenly there it is.
The first thing you will notice in downtown Saltillo, is just how hilly the streets are. The Centro Historico of Saltillo is extremely walkable, just be prepared for climbing up and down the hills. Also, if you are visiting with kids, be careful crossing streets as cars speed down the hills.
Speaking of mountains, Saltillo is located at an elevation of 1600 meters. This means that days get warm and sunny, while evenings and early mornings are cool. So now with the basics out of the way, here are some activities to do in Saltillo.
Saltillo Centro Historico
Like most large Mexican cities, Saltillo has a historic center with a cathedral and a plaza. Overall the historic center is quite compact, and you can see most of the main attractions in one day of exploring. Here are highlights of Saltillo things to do in the Centro Historico:
Plaza de Armas and Catedral de Santiago Apóstol
The Plaza in front of the Cathedral of Santiago, is small and shady. It is a good place to stop to rest for a few minutes. The Cathedral itself dates to 16th century and is worth a peek inside.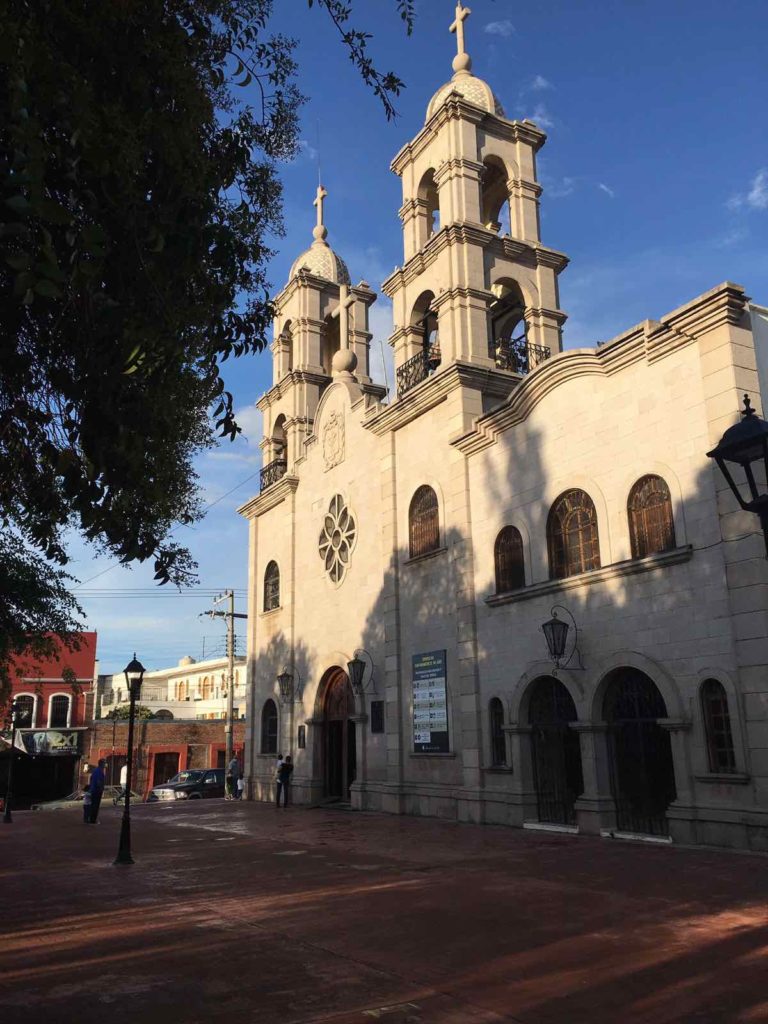 Plaza San Francisco, Plaza Ateneo and Iglesia De San Francisco De Asis
The two attached plazas of San Francisco and Ateneo are lovely, with palm trees, grass and benches to rest in front of the church. This green space on the eastern side of the Centro Historico is a relatively quiet spot and worth a walk through.
Alameda Zaragoza
The Alameda Zaragoza is the largest green space in the Centro Historico. This park has many paved trails interwoven in the greenery.
The north side boast a large playground (which our kids loved). While the southern side has a small lake (Lago de la Alameda de Zaragoza), just for looking.
In the middle of this park you will also find a public library!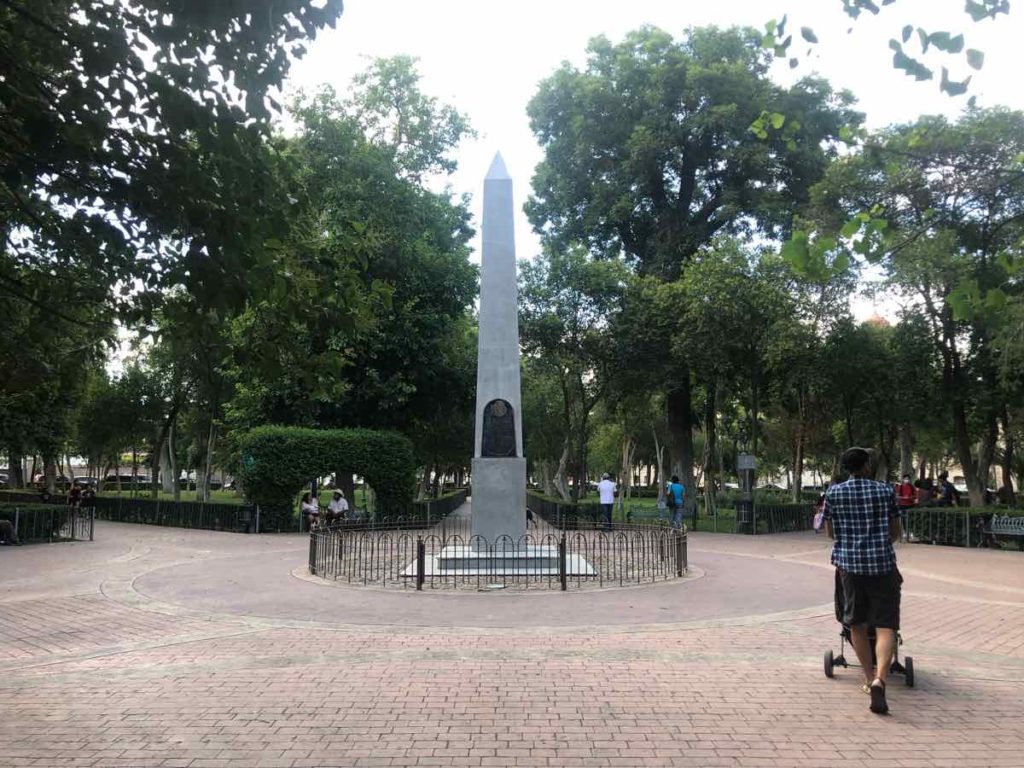 Plaza Manuel Acuña and Mercado Juarez
The last little plaza to mention is Plaza Manuel Acuña, which has some nice landscaping. It is also by the pedestrian street which is a great cut through if you are walking around downtown Saltillo.
Next to the plaza is the Mercado Juarez, which is a great little spot to find a souvenir or do some shopping.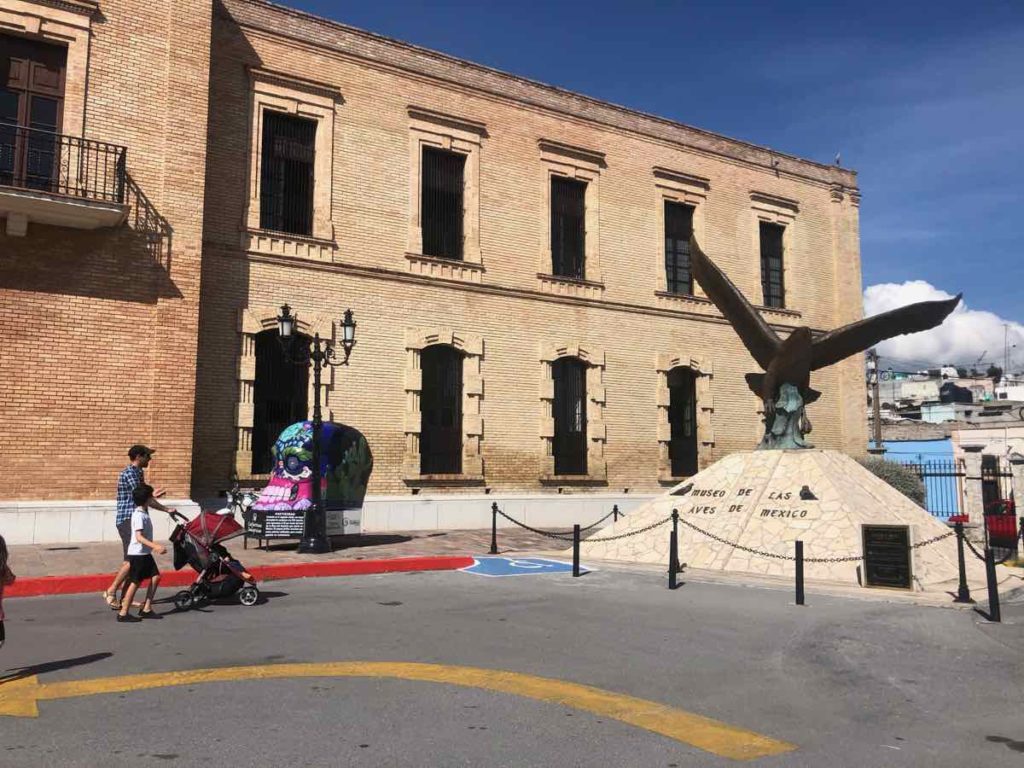 Museums in Saltillo
There are actually many small museums in Saltillo. Some of the small ones are just a few rooms you can walk through, while a few are larger institutions.
Musave: Museo de las Aves (Bird Museum)
The Musave Bird Museum is absolutely amazing! We came in with very little expectations, and were surprised at how well done this museum is. There are exhibits on the origins of birds, birds that are extinct, and birds in various climates.
There are also good explanations on features of birds, and an outdoor garden that is just lovely. The Bird Museum is just the right size for a visit with kids, and ours were fascinated by it. Allocate an hour or two to this museum that is in the Centro Historico and a short walk from the Plaza de Armas.
Museo del Desierto (Desert Museum)
The Desert Museum in Saltillo is an excellent museum to visit in Saltillo, and especially recommended for families. The museum is a cross between a natural history museum and a science museum. There is some geology, some taxidermy, and descriptions of the desert in Mexico.
Outdoors there is a small zoo, a greenhouse with various plants, and finally animatronic dinosaurs. The dinosaurs were definitely our favorites. We spent several hours at this museum, and you could easily spend half a day.
Although Saltillo is not a huge city, the museum is located outside of the Centro Historico, and therefore I would recommend a dedicated half day to visit the museum. Note that it is closed on Mondays.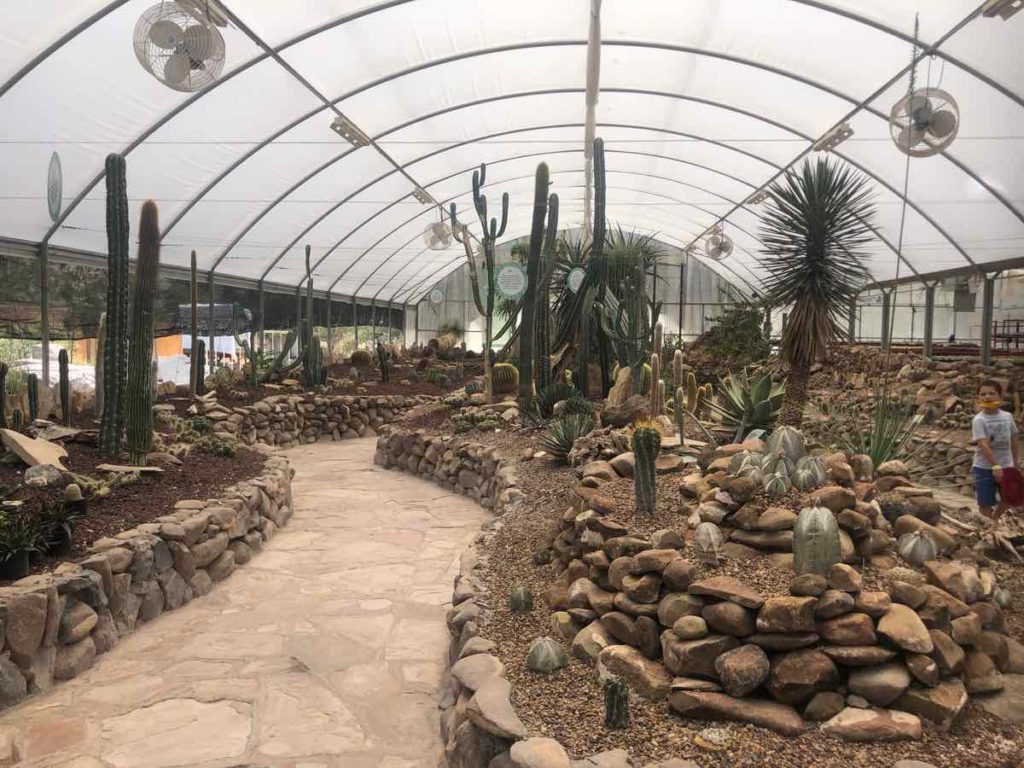 Museo del Sarape
The Sarape Museum is really only a three room are museum. It showcases some paraphernalia with/of Sarapes, natural dyes and traditional weaving mechanisms. This museum is free and worth a quick look inside.
Moving on, here are a few more museums you may want to check out during your visit to Saltillo. We decided these were outside the scope of our interest, but depending on your travel group, you may want to check them out!
Museo de la Revolucion Mexicana
If you are looking to hone in on your Mexican history, then check out the Museum of the Mexican Revolution. The museum is probably best for local tourists or those interested in this part of history.
Museo de la Katrina
The Museo de la Katrina is another small museum to check out in the Centro Historico. The Katrina is the famous skeleton woman you probably recognize from Day of the Dead celebrations. This museum is dedicated to the folklore around this character.
More Saltillo Museums
There are so many little museums in Saltillo, here are a few more for specific interests:
Museo de la Batalla de la Angostura
Recinto Cultural de Juárez
Museo Salas Carranza in the Palacio Municipal
Museo de la Cultura Taurina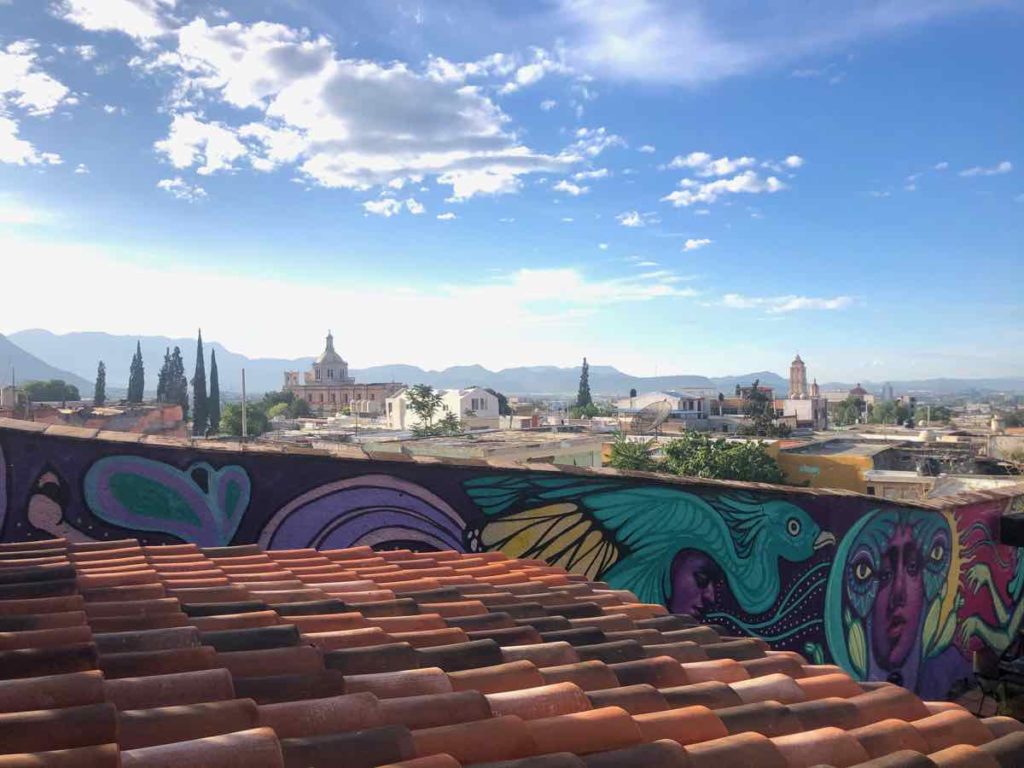 Saltillo with Kids
Even though Saltillo is not on the main tourist route in Mexico, it is a great city to visit for a couple of days! There are plenty of fun things to do with kids in Saltillo, and we highly recommend it as a stop if you are taking a Mexican road trip!
How long should you spend in Saltillo?
While the city is quite large, the historic center is compact enough to manage in a short amount of time. I would suggest two or three days in Saltillo!
How should you see Saltillo?
While the streets are hilly, you can absolutely manage on foot. If you have a younger child in tow, I suggest a stroller as they many get tired walking up and down the hills.
Where to stay in Saltillo
Like many Mexican cities, most of the attractions of interest to tourists are in the historic center downtown. We stayed at a small hotel which was basic but centrally located and perfect for our group.
Hotel Urdinola– A basic hotel right in the center of downtown Saltillo. We stayed here because they had a room with three queen beds, perfect for our family of six. There was a nice internal courtyard, and a large table with chairs in the common area upstairs for eating and games.
Hotel Colonial San Miguel– This was our other choice for a hotel downtown, however the largest room could only accommodate 4 people. This hotel is a bit nicer in terms of its space and we liked it a lot.
Your other option is staying north of the center, which is the business district in town. This is where you will find more of the international chain hotels. However, be prepared to drive, or take a taxi downtown for sightseeing in Saltillo.
Do you have any more questions about Saltillo? Have you heard of it before? Would you go out of your way to visit or incorporate it on a road trip in northern Mexico?