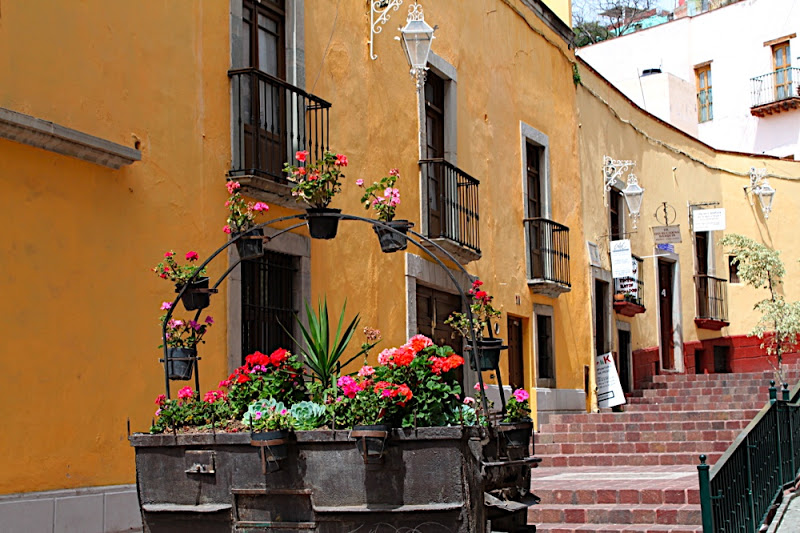 Are you visiting Mexico and considering visiting the City of Guanajuato? Guanajuato (city) in the State of Guanajuato is a picturesque university town. This charming city, feels like a small town, and is perfect for a short visiting. With plenty of things to do in Guanajuato, you will have no problem spending anywhere from a day or two to a week in Guanajuato.
Whether you are coming from Guadalajara (like us) or nearby San Miguel de Allende, here is the perfect way to spend a weekend in Guanajuato. You will love walking the quaint streets of the Centro Historico, visiting small museums (including the infamous mummy museum) and enjoying the view of this colorful city!
A Weekend in Guanajuato
So we've been slacking a bit as we've (temporarily) abandoned the backpacks to become more domesticated. But we have been having some adventures in Mexico- so here we are with some annotated photos of Guanajuato- a historic town brimming with activity, good student vibe and lots to see and do. Definitely recommended.
Welcome to cute historic colonial city- Guanajuato

Cathedral- duh…

Jardin de la Union- all the trees are connected- really cool…

like this. And there are lots of cafes/restaurants/hotels all around.

mmm…tortilla soup

Teatro Juarez- really ornate and awesome inside- and they still have shows here!

One of many Don Quijotes at the Don Quijote Museum

Another church and M with an all natural totally delicious popsicle.

cute cafe on bridge, sadly we didn't have time to check it out

El Pipila- guy that started war of independence

the city from above-

Callejon de Beso- the narrowest of narrow allies where there was a Romeo and Juliet type story- poor boy, rich girl banned to be together but would kiss on balconies that were so close to each other.

The balconies- they really are close together:

M with musicians-

A callejoneada- music group plays and walks in street and spectators follow.

They start the show in front of steps of theater..

and after the walk- they will end up in a bar.

The university

House of Diego Rivera- houses some of his works- too bad the shop was closed..

And the mummy museum- kinda creepy, kinda cool

There are lots of minerals in the ground so bodies are preserved with skin and everything..

View of city from the other side, on top of a mine.

Bye bye Guanajuato! Until next time, your colors will be missed.