In these days of self-quarantine, I thought it would be nice to post some nice escapist images. Thankfully, I have loads of tiny trips to share from last summer that have yet to make their debut. Let's bring ourselves to a place where we can smell the ocean breeze, the salt in the air and the sun on our backs.
First up, the Sharon Beach Nature Reserve in Israel. Situated along the Mediterranean coast west of Kibbutz Ga'ash, the nature reserve offers both access to the beach and a cliffside trail. As you walk along the various trails in this reserve, you are greeted by magnificent ocean views with perfectly blue water and so much more. Check out this family friendly beach hike, for beautiful views all year round.
Getting to Sharon Beach National Park
To access the reserve you need to drive just north of Ga'ash via the access road to the west of Highway 2. Immediately to the north of the Ga'ash shopping center, you turn off the access road to drive west towards the ocean. When the road pretty much ends, curving slightly to the left, you will find a parking lot and the reserve entrance.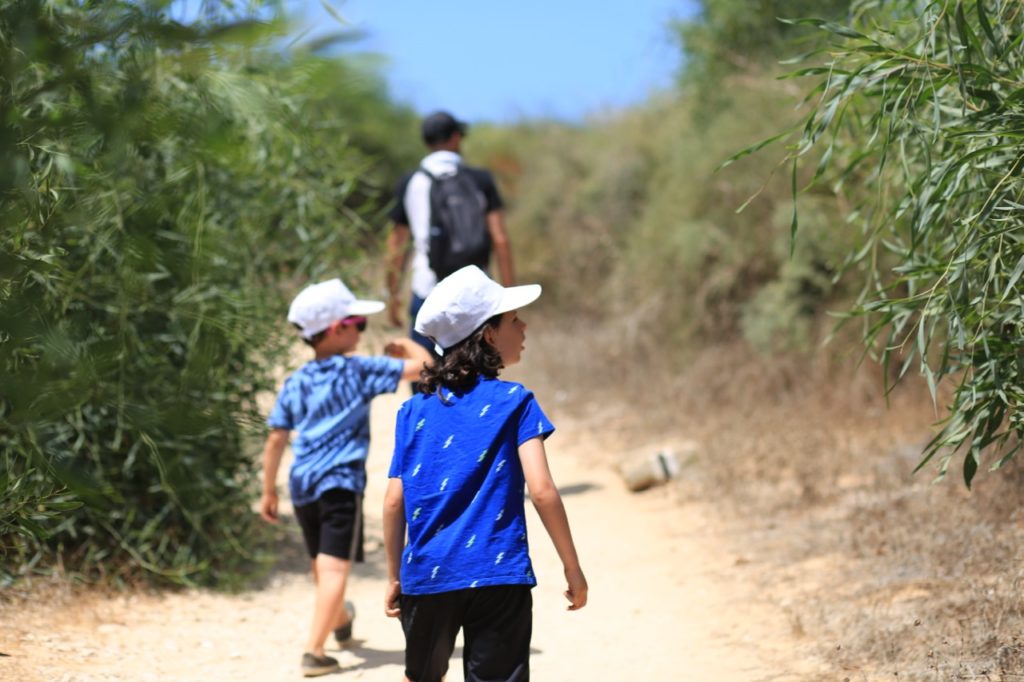 Entering the reserve, there are immediately steps going down to the beach. The beach route is part the Israel Trail, designated by a white/blue/orange trail marker. To start your clifftop hike, enter straight in, following the white and black hiking markers of the Iris Trail.
Sharon Beach Nature Reserve Trail
This hike is really a very simple trail, and even our newly three year old managed it in her own. The trail begins with greenery on both sides, taking you south. You then turn towards the beach and then walk along the cliff continuing south. Finally, you reach a viewpoint with a wooden platform, where you can turn inland to start heading back.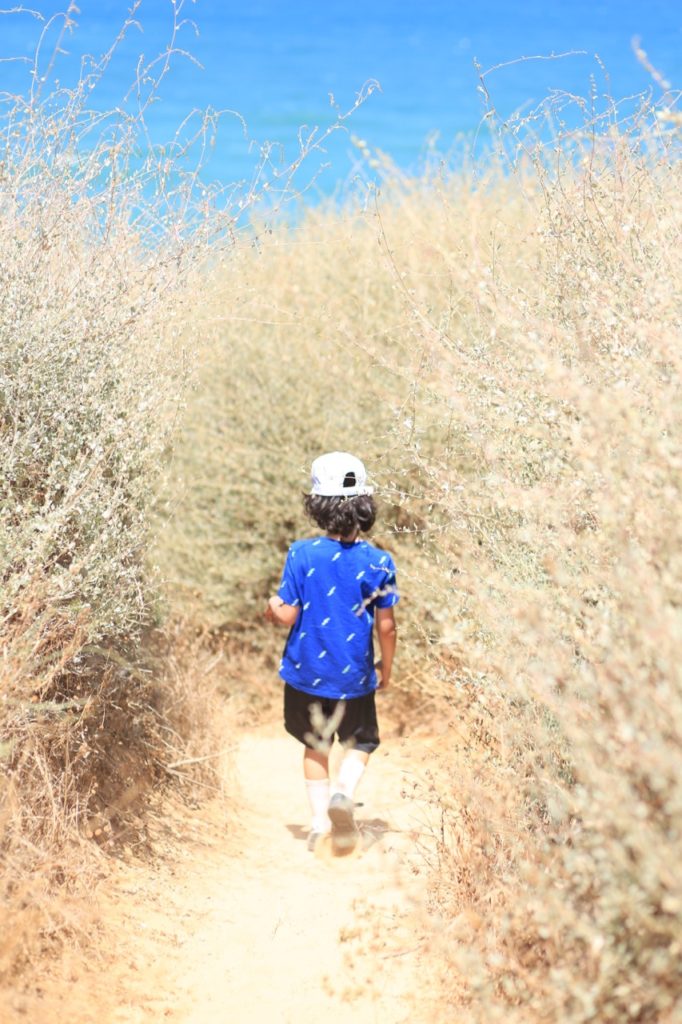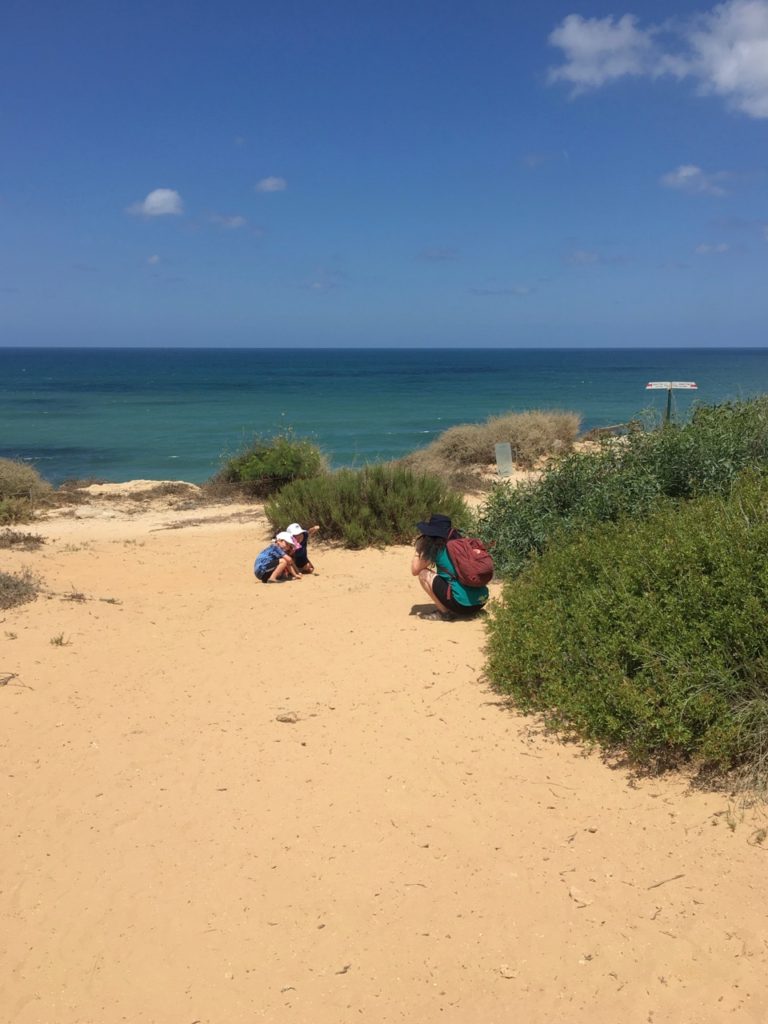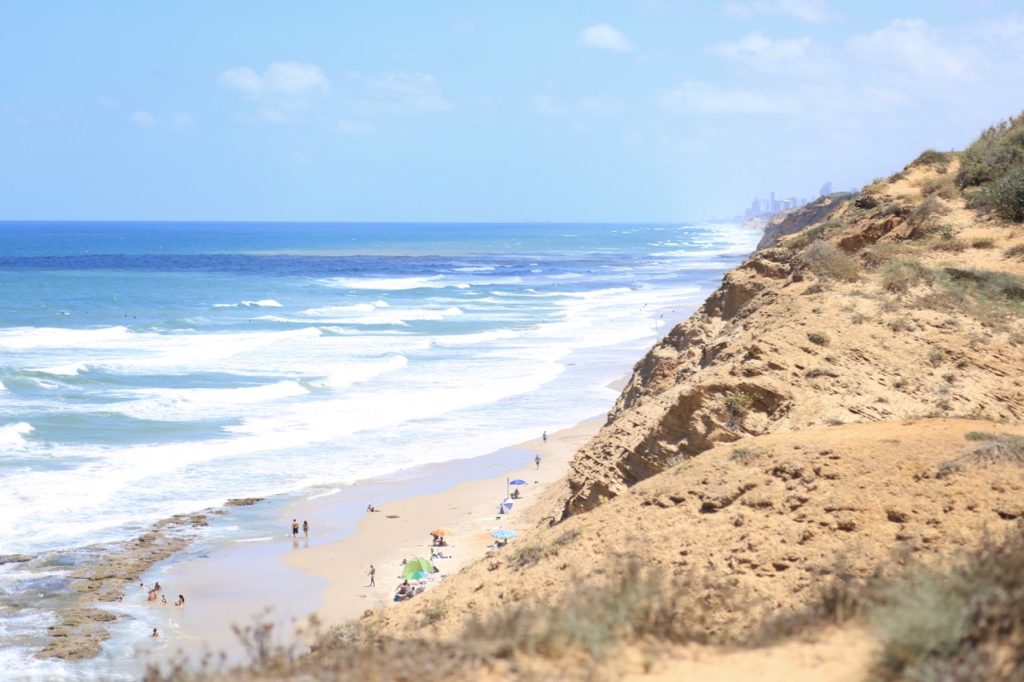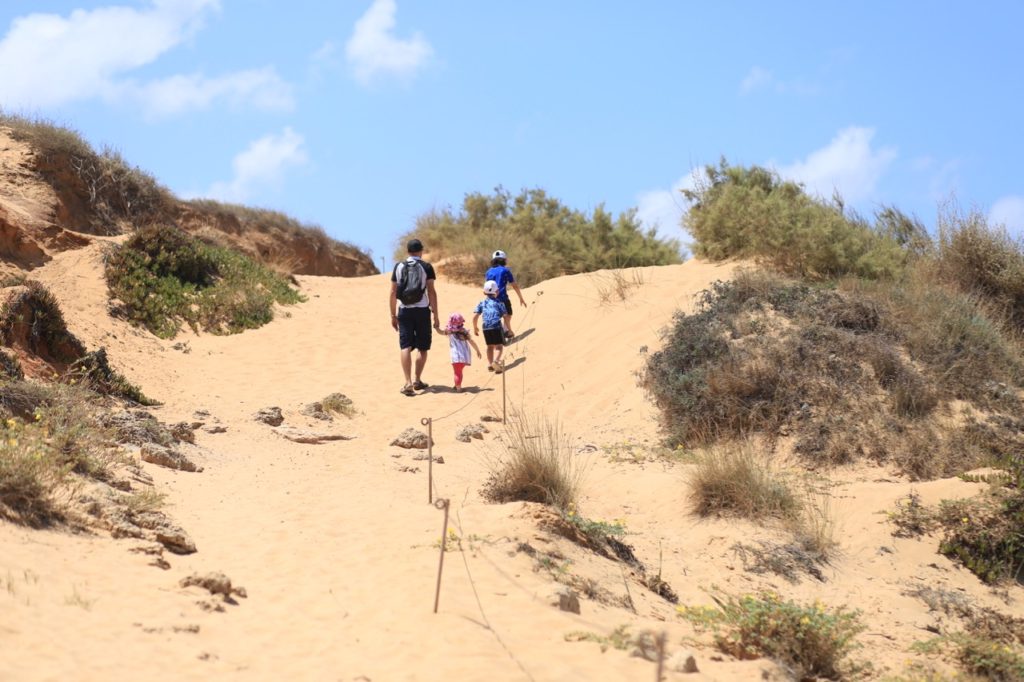 Near the end of the trail where you will turn back inland for the walk back, are several signs. These provide more information about the beach environment and even a cute animal print matching activity.
The loop continues with a walk through a grove of eucalyptus trees, and then back to that initial wide trail taking you to the entrance.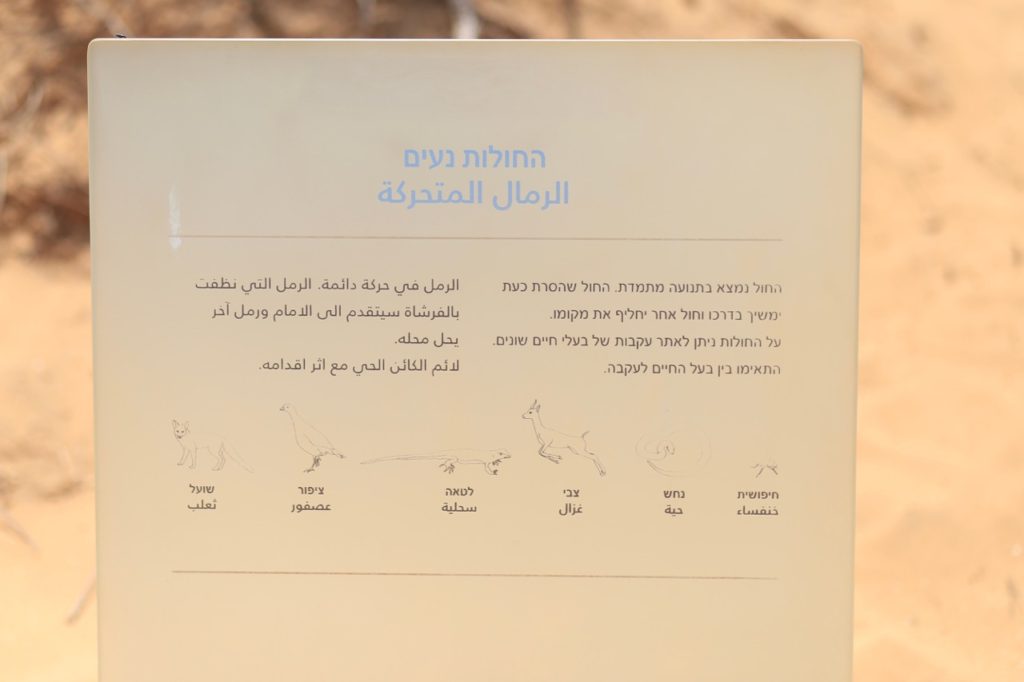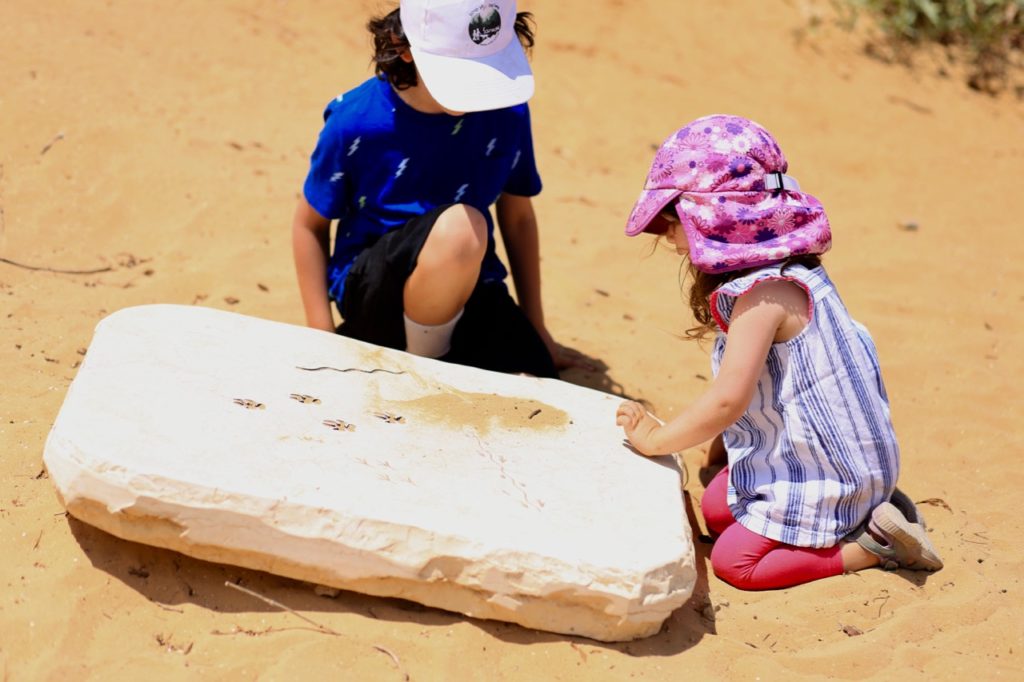 For more hiking ideas in Israel, check out these posts:
Interested in more beach hikes around the world? How about this little gem off the coast of Cancun, or all of these options!