Think that the only food on the road is fast food? Afraid to leave the comforts of your home and trade in all those healthy eating habits for whatever you can find on the road? You're not wrong to be worried!
We have traveled through vast stretches where the only restaurants are fast food, and rest stops feature a myriad of chips and other junk food. If you are concerned your kids will get used to eating burgers and fries and reject home cooked meals when you get home, I can definitely relate.
Finding healthy food when you're traveling is not always easy. So today I'm going to give you all my tips on finding healthy food while traveling. Follow these tips to help you have a healthier vacation!
Before we get started, let me give you a quick run down of our food priorities at home. Or feel free to scroll down straight to the tips!
This post may contain affiliate links. Thank you for supporting our work.
The Way We Eat at Home
In the simplest of terms, our household currently follows a mostly paleo diet. If you really want to get into it, we are following the GAPS diet, but regress to SCD or Paleo when we are traveling and need to make our lives easier. This means:
We always eat: fruits, vegetables, meat, fish, eggs, nuts and seeds.
We sometimes eat dairy (mostly hard cheeses), and legumes (lentils and navy beans).
We don't eat: anything processed, sugar, preservatives, food coloring, and all that bad stuff.
We try to avoid all grains and other legumes because they are not GAPS and SCD approved, but will occasionally make exceptions for non-gluten options like quinoa, rice and corn because we live in THIS world and sometimes you need to ADAPT.
I could go on and on about our journey to this way of eating, but when it comes down to it, WE feel our best eating this way.
Our children, though they may not want to admit it, also feel better eating this way, and their behavior is a DREAM compared to when we ate a more standard American diet.
So while we may compromise on eating organic, we still look for the healthiest food options we can reasonably find, while traveling.
How to Find Healthy Food while Traveling
So now that I got that super-lengthy introduction out of the way, let me share the techniques we use to find healthy food options while we are traveling.
1. Use Google Maps and Search "Organic" or "Salad"
While we are not strict about organic food while traveling, many restaurants and grocery stores use "organic" in their keywords and description on Google. Even if it is not all actually organic, the restaurants that come up will usually have some better options.
Does this always work? No. But most of the time, it definitely brings us to businesses that are more aligned with our way of eating.
The other search term I like to use, is "Salad". The fact of the matter is that if a restaurant serves salad, and it appears on their digitized menu, there is a higher likelihood we will be able to find something that we can eat.
Note: I have also tried searching other terms such as "paleo" without much success.
What about Vegan Restaurants?
In my experience vegan restaurants are a mixed bag. Some have really great options for salads and smoothies. However, others use questionable ingredients such a soy protein in many of their dishes.
So I would definitely consider a vegan restaurant, but proceed with caution and (like in any restaurant) ask about ingredients.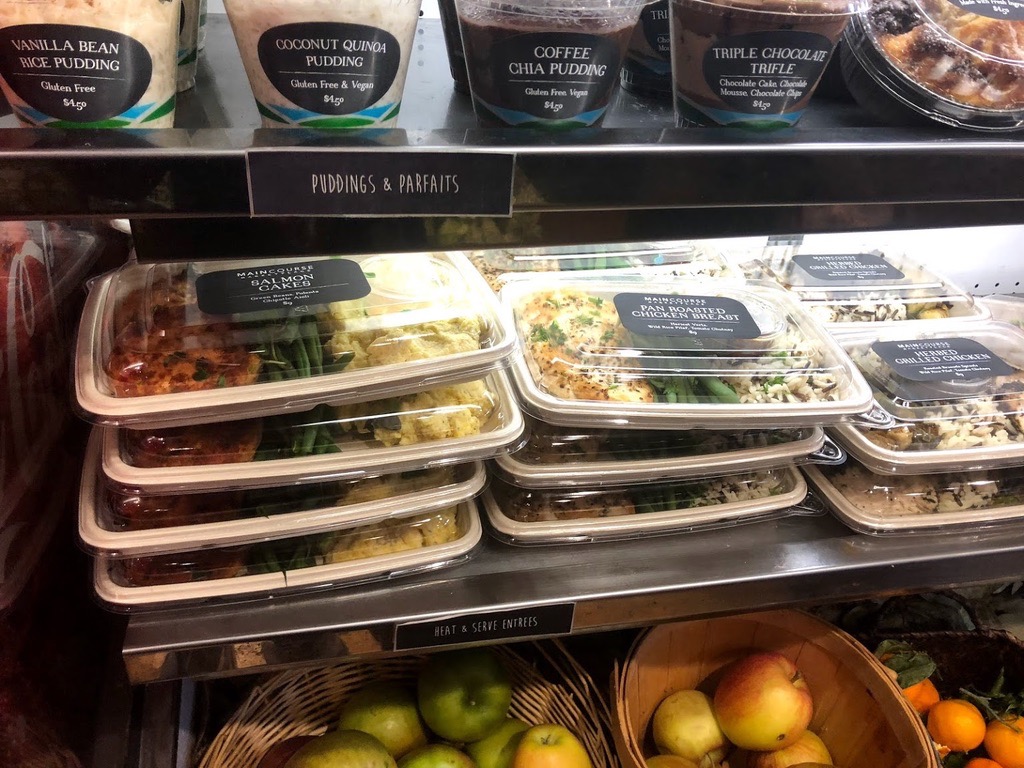 2. Look for Local Restaurants
We make a point of supporting restaurants that serve locally grown and organic food. In many big cities in the United States it is not hard to find at least one healthy food option.
However once you start venturing into smaller towns, especially those near remote parks, your dining options become more limited. We find that we can usually find better options from local restaurants than chains or franchises that may get their ingredients through a national supply chain.
We especially like to look for "Farm to Table" restaurants that are using local foods and supporting local businesses. That's something we can feel good about while traveling!
Quick note: If you ever want to know where we ate, just drop me an email. It turns out I like eating a lot more than taking pictures of my food, so while the blog may be sparse on food ideas, I can definitely help you out.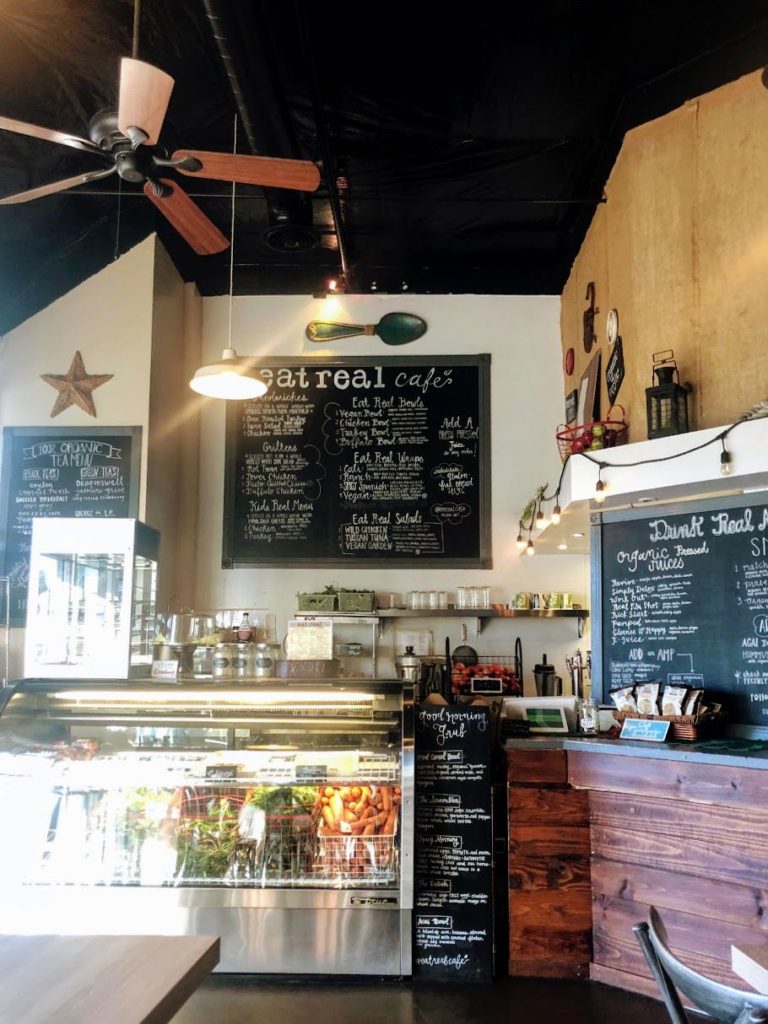 3. Consider Eating at Coffee Shops or Breakfast Restaurants
Many cafés serve lighter fare and breakfast or salad options. If you're good with eating eggs, this is a great way to get a healthier meal, and it's usually budget friendly as well!
Tip: There are some countries where this is especially true. For example, in Mexico you can get amazing fresh fruit with breakfast. Israel is known for a typical "Israeli breakfast" that serves a variety of salads with main choice. In both cases, it makes it easier to skip the bread (or whatever you need to avoid).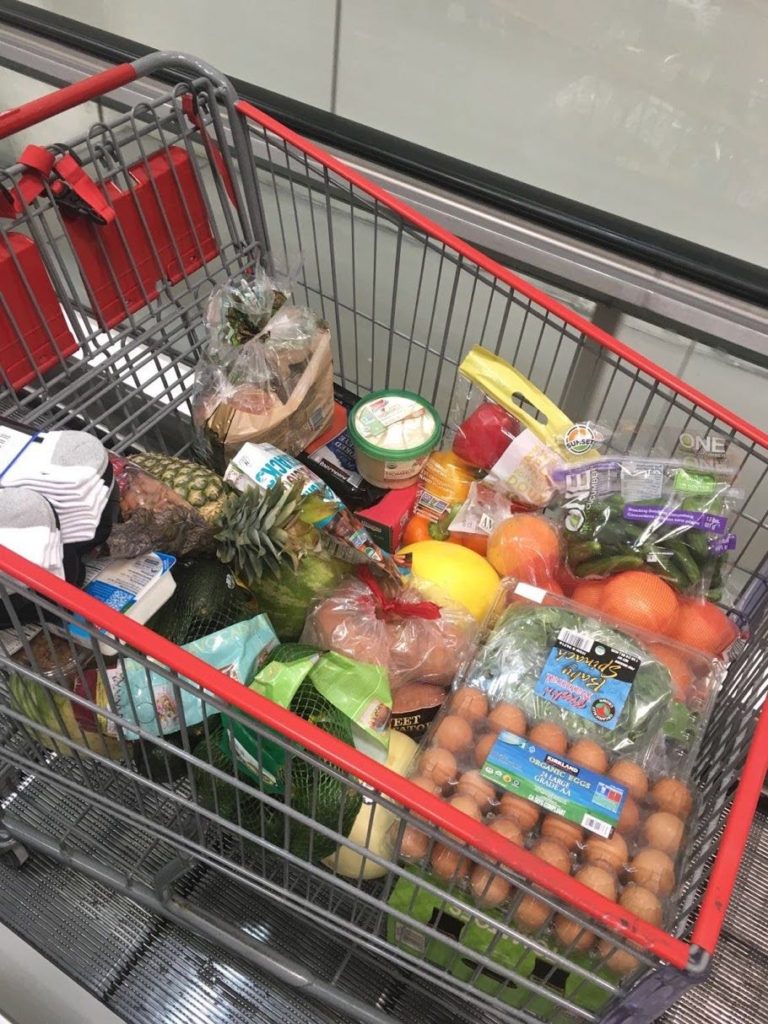 4. Utilize Grocery Stores
This one seems like a no-brainer and is probably the most common piece of advice given to those traveling with food restrictions.
Especially for those of us traveling with children, it is often times much easier to grab a few items at a grocery store and picnic, rather than sit down through a full meal at a restaurant. We also make sure to buy plenty of fruits, vegetables, nuts and seeds for snacks.
If you're lucky enough to be in an area that has a store with organic options such as Whole Foods, Sprouts, or Central Market, stock up! We've found good options at Costco around the country and in Mexico as well.
I like buying things like avocados and canned tuna or salmon, that I can take with me and add to other basic provisions that can be had more widely. BUT, even if you're out on the road and the only option is a Walmart, you can find bagged salads to carry you through!
5. Check out Markets!
In many places there are open air markets. Even though this is less common in parts of the United States, it is becoming more and more common to find Farmer's Markets!
This does require a bit of research, in that all markets are not open every day. Many markets are weekly, or rotate locations, and some are only seasonal.
That said, if you are traveling internationally, you can find amazing local, healthy food at markets all over the world!
6. Pack food from Home
If you're really restricted because of allergies, or there are certain items you must have, then go ahead and pack them with you! We always bring non-perishable snacks with us in varying amounts.
Sometimes it is just enough for the plane ride, and other times we bring quite a bit so that it lasts into our trip. Just depends on where we're going and what we know about our destination.
For most countries, you are able to bring in vacuum packed food, and non-agricultural products. So energy bars and meat jerky work.
But again there is a caveat here: some counties have very strict rules about bringing food into the country. Chile comes to mind. So make sure you are not bringing anything that could get you in trouble.
Our Favorite Healthy Snacks for Travel (Non-perishable)
Larabars (Cherry Pie, Pecan Pie, Cashew Cookie are our favorites)
Epic Bars (extra protein with the egg whites but a little sticky to be honest)
Dried fruit: mangoes, dates, figs, raisins etc.
Nuts: almonds, pecans, walnuts, pistachios, etc.
Canned salmon (I like that this one has bones and skin, but you need a can opener)
Healthy chocolate (hard to find, but Trader Joe's has honey mints that are sweetened with only honey)
Bonus: We love supporting coffee shops, but it's really nice to have fair trade coffee and organic tea from home to make in your hotel room! For example, on our latest road trip we took our french press, and pre ground our beans from Brooklyn Roasting Company.
What other tips do you have for finding healthy food while traveling? Do you try to stick with your same eating principles as at home? Or is everything out the window? What is your favorite healthy snack to take with you?
Not traveling now? Save this post for later!