The next week of our trip was marked by a desert landscape, festivals, and several superlatives!
Unable to book a Shatabdi (the king of all trains) we settled for a regular train that brought us to Jaipur in Rajasthan. The hotel we had called sent us a commission seeking rickshaw to wait for us at the station and bring us to the hotel.
Immediately we could tell that we had entered an era of old with ornate decorations hinting at the desert beauty to come.
Our visit to Jaipur, Pushkar and Udaipur! Plus all the details on where to stay in Rajasthan, India, where to eat and what to do!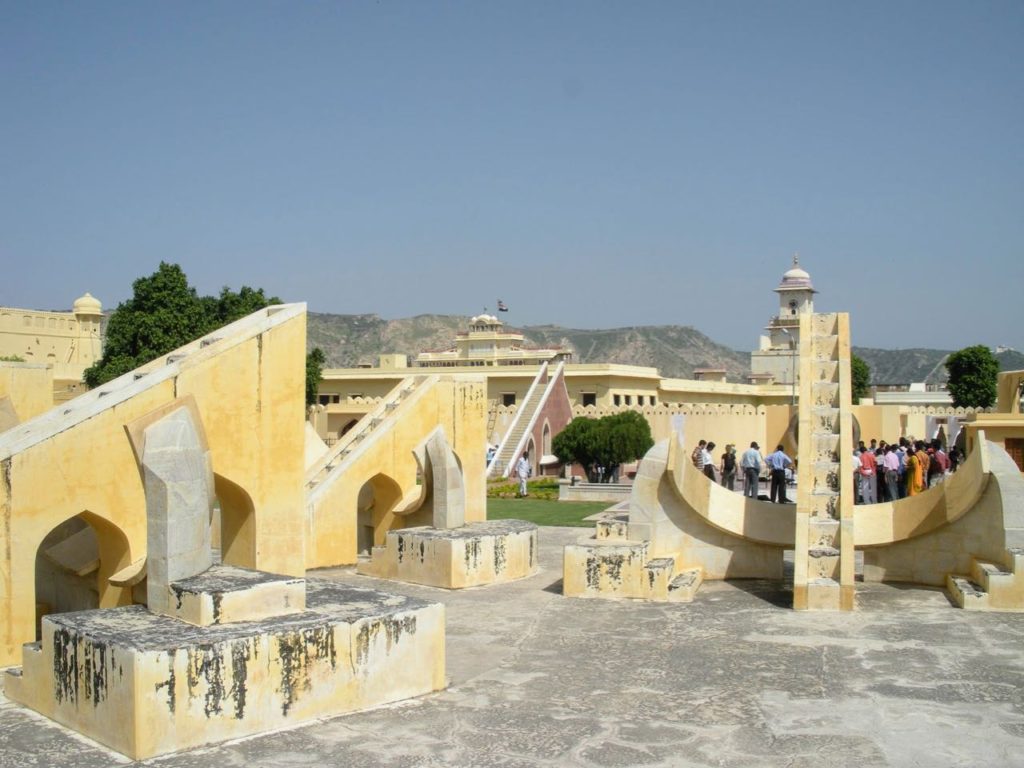 Jaipur
Next morning we went to explore the "pink city", Jaipur.
First we visited the Jantar Mantar, an observatory built to calculate various astronomical and astrological measures. The structures were baffling to us but quite beautiful nonetheless.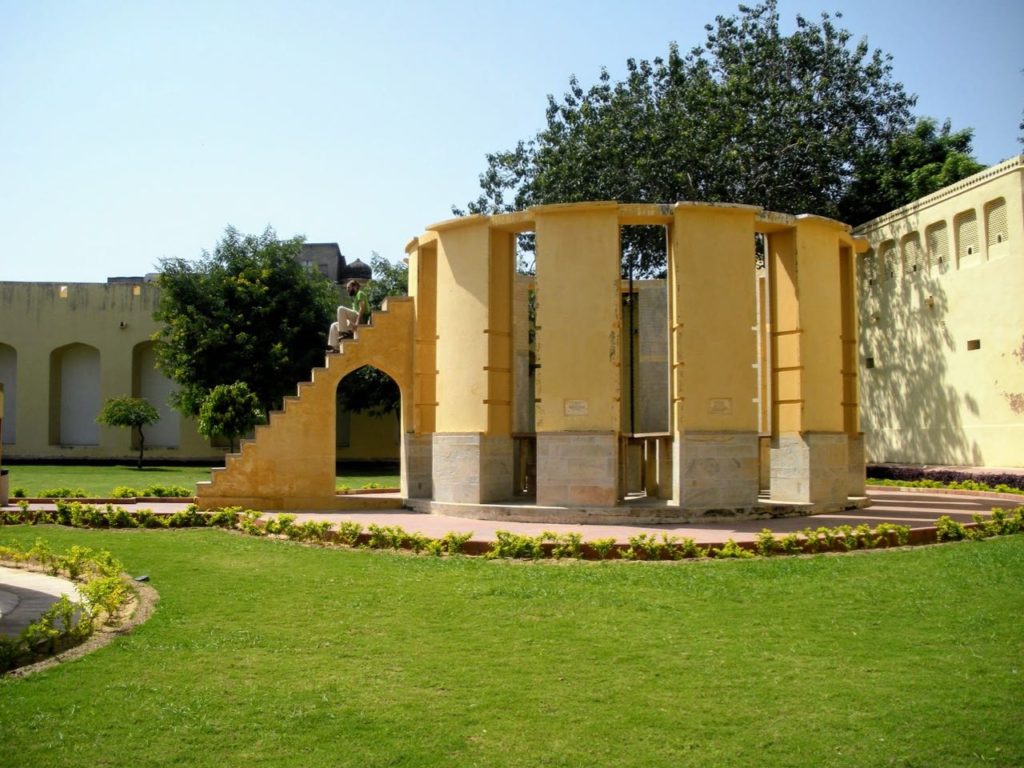 From there we crossed the street and entered the Palace. The audio guide took us on a nice tour of mostly textiles and arms. By this time of the afternoon we were famished and following a lunch at a gritty hole in the wall, we were walking down the street when we saw a large crowd of people.
An indication that something good was around we walked over and had the best lassi in all of India. We had several thereafter, consecutively.
Then we walked into the Hawa Mahal, a tower-like structure where the ladies of the court could look down at the commoners in the city below. A great view later we headed back towards the hotel.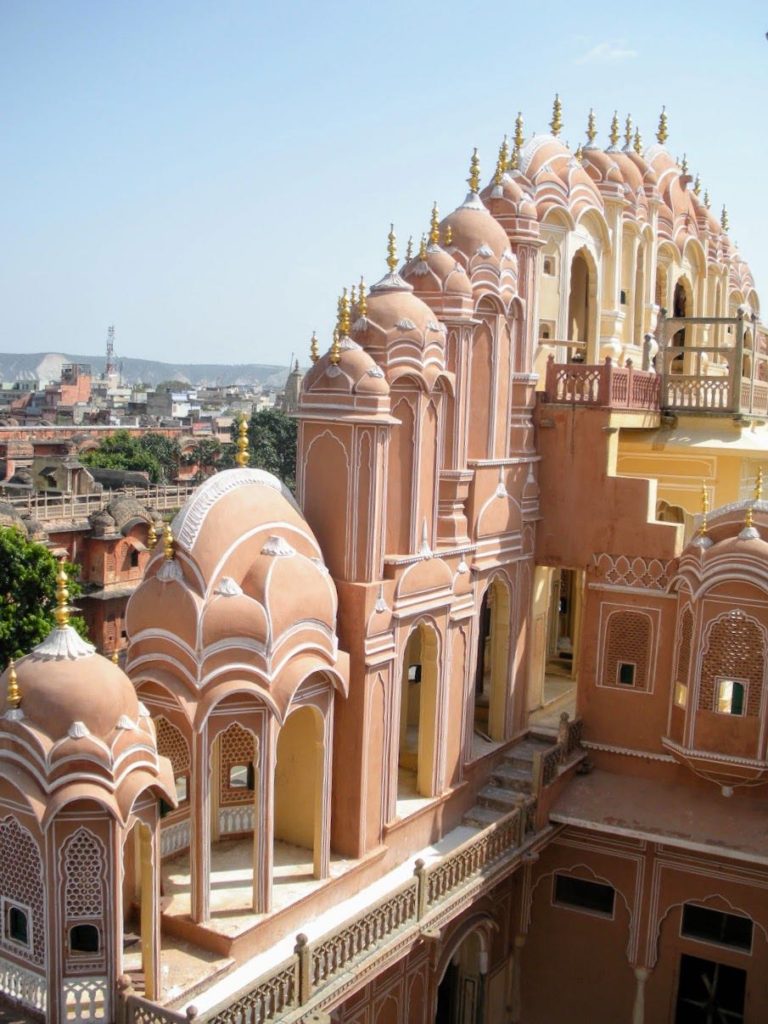 The next day all-forted-out we decided to forego another day trip for some bazaar exploration. It was great to walk around in a city with so much character and interesting vendors. We topped off the day with some shopping and some more lassi's.
Where to Stay in Jaipur
Sunder Palace : rooms starting at 450 Rs for double with bathroom, more expensive rooms available; book ahead tel: 09-1141-236078; or 236878, they have train station pick up!
What to Eat in Jaipur
Lassi place: right across the street from Hawa Mahal (you will see a crowd of people outside), don't miss this opportunity for a Badam Lassi (almond flavor)!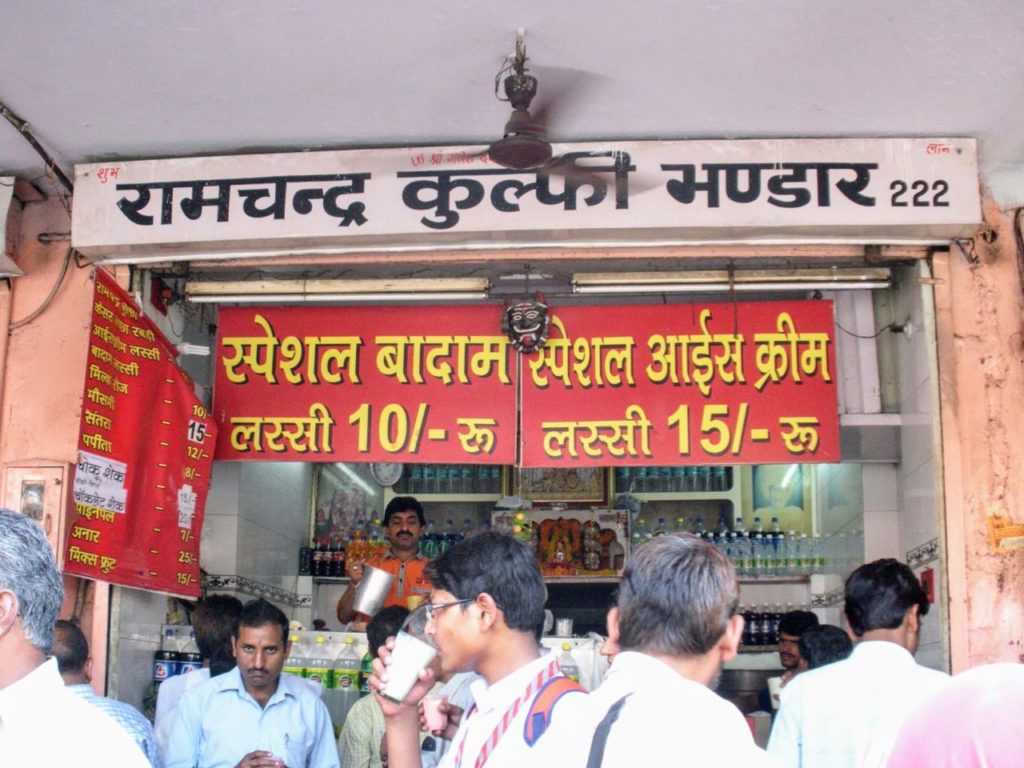 Things to Do in Jaipur
Jantar Mantar– observatory, with interesting structures, photo op, 100 Rs.
City Palace– typical Rajasthani palace with nice exhibitions, 300 Rs w/audio guide included.
Hawa Mahal– where the ladies of the palace could view the city from above, nice structure with great view of town, 50 Rs.
Shopping:
Rajasthali– really nice things here, government shop with crafts, etc. all fixed prices, if you're tired of bargaining
Fabric shopping- good place to do this but beware of the touts, and of course bargain your booty off.
Pushkar
The next morning we took a bus southwest to Ajmer and from there a local bus to Pushkar, a Hindu holy city.
The next couple of days we spent walking around the small town and preparing for Rosh Hashannah buying new clothes, getting haircuts, etc. For most of our meals we could be found at a place called Little Italy which served the best muesli in India, a decent pizza, and generous deserts. The eve of Rosh Hashannah we spent at Chabad House with 400 other Israelis. It was an interesting and somewhat strange experience.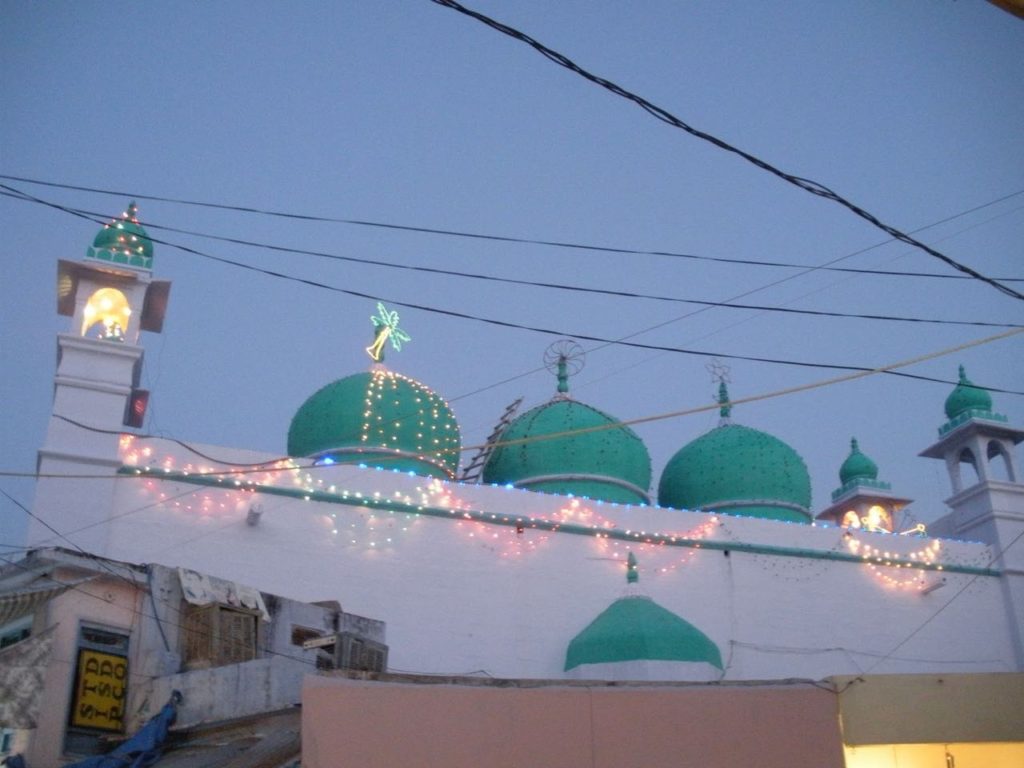 Early the next morning we climbed up to Savriti Temple (Brahma's first wife) to see a great view of Pushkar from above and the surrounding desert. We descended to see the temple dedicated to Brahma himself, one of the only Brahma temples in the world.
Then we heard the shofar at Chabad and caught our bus heading back to Ajmer.
What to See in Pushkar
Brahma Temple– this is a really holy temple, if not the most impressive, check it out, 10 minutes
Savitri Temple– a hike and climb up the hill but worth it, go early or after the heat of the day, nice view of the surrounding area and of Pushkar.
Where to Eat and Stay in Pushkar
Yogi Toast- delicious homestyle grilled cheeses for super cheap, next to bus stand.

Little Italy- yummy breakfast, muesli with lots of hard to find fruits, pizzas, pastas, complimentary garlic bread with dinner, fresh and tasty salads, nice owners.
Third Eye – bad food and expensive; nice guest house but not sure the prices and usually booked

Kamal Guest House– nice room, double room with bath and hot water, 200 Rs/night
Pushkar to Udaipur via Ajmer
In the train station at Ajmer we discovered after a delay that our train was being canceled. They gave us our money back and said good luck.
After dinner we jumped on a night bus to Udaipur which stopped at every bus station on the way until dumping us at our destination at 3am. Somehow a kind rickshaw driver found us and dropped us at our hotel for a fair price.
Udaipur
The next day we visited the Jagdish Temple in the center of the Udaipur old city. The temple was white and intricately carved and our favorite on this trip.
Just down the road from the temple is the massive City Palace and museum. We walked around the complex for several hours learning about the history and appreciating the art and artifacts displayed in the rooms.
Udaipur sits on the beautiful man made lake Piccola. We crossed the bridge onto the other side to visit a rooftop cafe for lunch and get nice views of the palace on the lake.
We went back to our side in time to see people dancing in the courtyards in celebration of the 9 day Navriti festival.
The following day we wandered out of the tourist area and into the back roads and alleyways of Udaipur. We enjoyed the relatively peaceful nature of the city and the intricate wall paintings adorning many houses.
Apparently it was Ghandi's birthday and many had the day off. For lunch we had a Rajasthani all you can eat Thali. Men come around and refill your tin cups with potato, lentils, spinach, etc until you are stuffed.
That evening we went to see a cultural show at the Bagre Ki Haveli, a traditional style mansion. The show included singing, dancing, puppet show, and the impressive 10-pot head balancing act.
We rushed to our train en route to Mumbai (Bombay)…as the Muslims were coming out to celebrate the ending of Ramadan.