Xian City and Train Station
Xian train station embodied what I feared China might be. It was loud, crowded, dirty, stinky and I couldn't understand what was going on. Slightly drowsy still from the night, we immediately sought to buy tickets to our next destination. We were directed to four different ticket lines, standing in each for a half hour of pushing until reaching the window only be told to go on to a different one. Finally, having wasted half a morning we went into the old city, and there stood around in an advanced booking office for one more hour and finally, success! So now we could start the day.
Xian City Walls
After dropping our stuff off at our mediocre hostel, we started with a tour of the city walls. Xian is a walled city, and so we walked on the walls making it about a quarter of the way around from South gate to West gate. (And at this point, when I was asking a question of a guard he called his friend to translate for him because he couldn't understand my Mandarin…now I understand why I couldn't understand a thing this morning…)
Muslim Quarter
From there it was off to the Muslim quarter. We loved walking through the streets, seeing the food stalls and the bazaars and generally observing the people. I think that even though the Hui (Muslim) community is very Chinese there was something that reminded us of home (kind of like walking through the shuk). We found the closest thing to a Pita in China, like a pita but smaller, thicker, denser and without a hole in the middle. Nevertheless, it was bread and we were happy to have a little break from rice and pasta. No humus in sight, we found a vendor selling some kind of rice layer with cooked dried fruit which we indicated to us we could dip the pita into. Not bad I say, and Michael went so far as to say it was the best thing we had eaten in China. One more stop at the Mosque; it was amazing to see the fusion of Chinese and Muslim elements. To a certain extent you would never know you were in a mosque and not a Chinese temple if there wasn't a prayer hall at the end and I was especially excited to see some of the prayer service, something I could not do in Israel. Before bed, we did a little tour of hostels to see if we could move elsewhere the next day…no luck, apparently this really is the best hostel in Xian. 🙁
Terracotta Soldiers of Xian
Today was definitely a highlight. We were off to see the Terracotta soldiers. It was probably the only place we have been so far where:
a) there was nice landscaping and we could walk through a decent size garden-usually all cement
b) we saw a lot of tourists- there have been very few everywhere.
c) we were actually harassed by tour guides and vendors- in most other places not too bad.
But the sight was amazing! The size, the details, everything did not disappoint. I think I will let the pictures speak for themselves. As we were leaving the sight it started to drizzle, and once we were on the bus it was full blown rain.
Back in Xian, we had to run between the building and through the puddles, and the most exciting thing is that even though we were soaked, our shoes passed the test and our feet were dry! It's still raining now, the longest rain we have had since we've been here and so it's an opportunity to catch up on some research, reading and writing. 🙂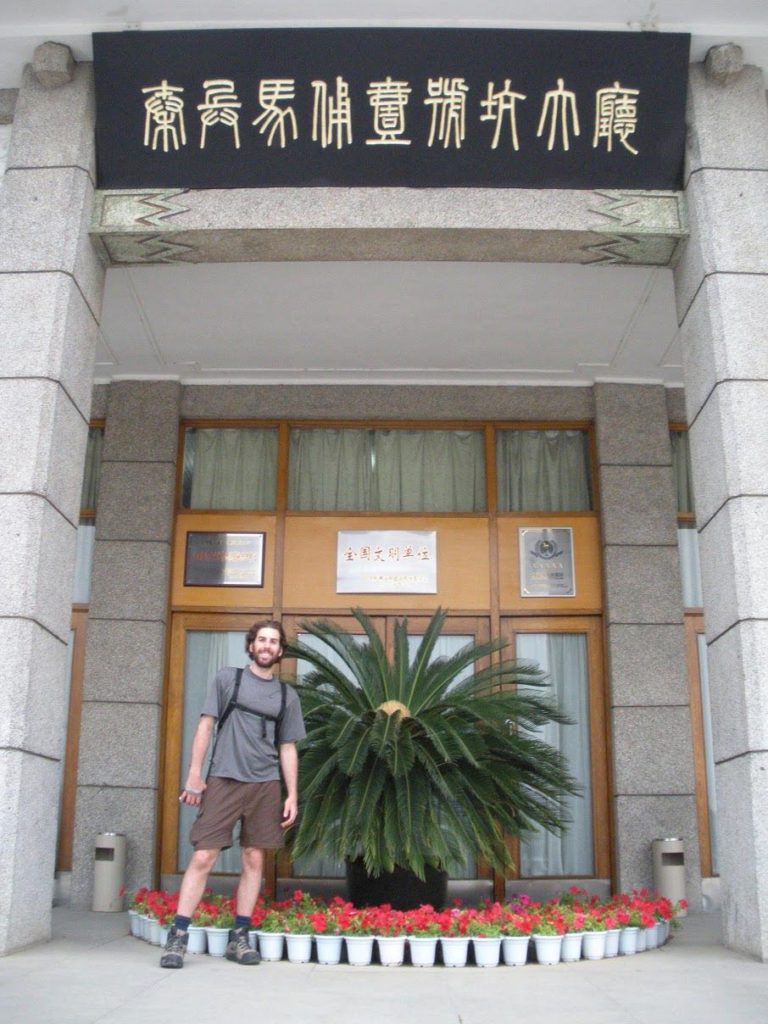 What to Do in Xian
Terracotta Soldiers
Terracotta soldiers- no tour necessary, from south gate take bus 603 to the train station. from there bus 306, a green tourist bus, takes you there all the way. the video in the tourist information center (near the ticket stand) is quite informative for some background info. before you enter. tip- don't research the place beforehand, it will be a lot more impressive if you haven't already seen pictures of the place
Big Goose Pagoda
The park around Big Goose Pagoda is very nice. the pagoda was closed for construction when we were there, making the entrance not very worthwhile, so ask before you enter. To get there take bus 609 from south gate.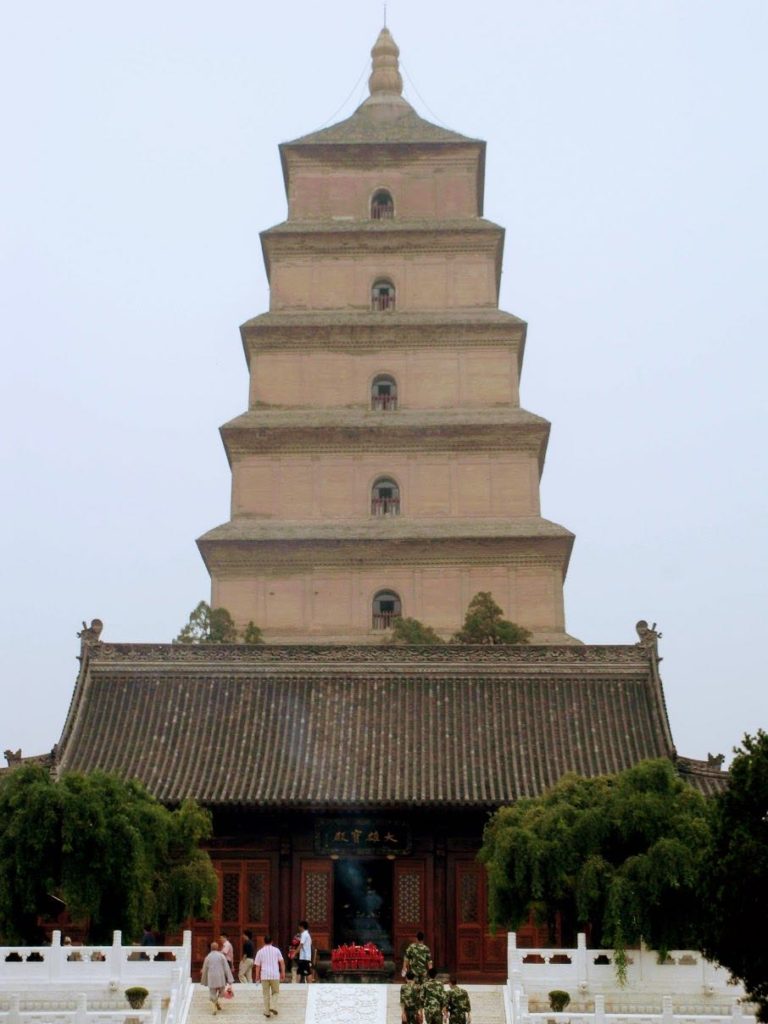 Where to Stay in Xian
Xiangzimen youth hostel- beds ok, showers ok, cleanliness was so-so, western toilet, but not clean. 40 rmb/dorm. can be booked on hostelworld.com
**note that we looked at several other hostels and they were all worse than this one, so even though we can't really recommend it, it might be your best bet…