When you're ready to go on a trip, one of the biggest hinderances can be the cost of flights! Following the top tips for booking flights will help your dreams become reality!
If you've already decided on a destination and you have your vacation days planned out, it can be a big bummer when you search over and over again for flight deals and you can't find anything that works with your time or budget!
Have no fear, we are master travel planners here, and getting a good deal is right up our alley! From our backpacker background of looking for barebones flights, to our new travel hacking hobby for finding deals, there are ways to find the flights you want at the price you want.
Read on for all the best tips for finding flights in your budget!
This post may contain affiliate links. Thank you for supporting our work.
How to Find the Best Flight Deals: Top Tips for Booking Flights
When you're planning a trip, one of the most expensive parts is usually just getting to your destination. Depending on where you are flying from, the strategy you need to take will differ. Here are the best techniques you can use to find good deals on flights for family travel!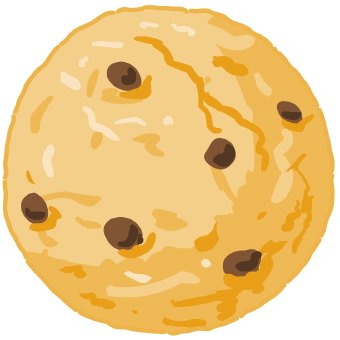 1. Delete your cookies!
When you search for a flight, at first the site will show you the best deal. But, if you come back a little later, you will only be able to find a (slightly) higher price. Why you ask?
We checked this out and have confirmed that this is occurring on most, if not all, the travel websites! So delete your cookies…(found in your browser's preferences or options menu, usually under privacy).
Alternatively, use incognito mode on a Chrome browser, or Private mode on Safari for the same effect.
2. Search Alternate Airports
Different airlines will set different prices from different airports. Did I say different enough times???
So let's say you're traveling from New York City: search for flights from JFK Airport (JFK), Laguardia Airport (LGA) and Newark (EWR). There will often times be deals that are hundreds of dollars more or less even on the same days!
Or for example, let's say you live in Austin. It may be much, much cheaper to fly out of San Antonio which is an hour to hour and a half drive away. But when you're flying with kids, even 100 dollars difference per flight adds up real quick!
3. Use Flight Comparison Tools
This is probably a no brainer in this day and age, but I'll say it anyway. You should be using flexible dates to search for flights. We find Google Flights the easiest search engine to use, as you can easily see prices change from day to day if your trip is longer or shorter, and leaves on different days.
Alternatively, you can use a travel aggregator such as Expedia or Kayak, and search for deals from your destination.
In Skyscanner you put the search to "Everywhere" and you can see where you can find a cheap flight from your home airport. Note, that the Skyscanner aggregator seems to do well for finding flights in Europe, but I've never found anything great in North America, so your mileage may vary.
4. Sign up for Deal Alerts
If you still have time before you will travel, flexibility on dates, and are open to altering your destination, sign up for deal alerts from your home airport.
Escape Flights – This is my new (2021) favorite deal alerts website. Check if they have listings from your airport.
TravelZoo – has a newsletter with interesting offerings, not just flights but also hotels and packages.
Airfarewatchdog has been doing this for a long time and will email you a list of all the deals from your airport.
There are paid options like Scott's Cheap Flights. But you can also check instagram and search hashtags for deals.
5. Consider Booking an Around the World Ticket
If you will be traveling to multiple destinations, it is often more cost effective to book everything together.
This will come in most handy if you are starting and ending your trip in the same place, but will be traveling to different continents.
You can use a travel agent or loyalty programs from airlines to best find these flights. By the way, you can also use points and miles to book round the world tickets!
6. Book Flights Using Point and Miles
Speaking of which, you should absolutely look into using point and miles to book flights! There are great travel hacking resources that you can find online.
The main idea is that use travel branded credit cards to accumulate points (especially from a sign up bonus that you get when you first sign up and spend a determined amount). Then use your point to fly for free or to upgrade your flights!
Read my complete Introduction to Travel Hacking!
Do you have more tips for booking cheap flights to add to these? Are you interested in more posts about budget family travel?
One more thing: looking to start traveling again as a family? Download my NO stress guide to family travel!