For four years, I'd been itching to see other areas of Mexico that were not driving distance. After putting it off in favor of family visits and study time, we decided to finally take the plunge this past December, knowing full well that we might not have another opportunity to do this. I've mentioned that there was a lot of planning involved, and there was!
I started by scoping out what we wanted to see, made an itinerary, booked flights and then hotels, and brought printouts of information we would need for our day to day. The way the flights worked out best, we actually came home for a weekend half way through and it was a perfect little break to unpack, do some laundry, and then re-pack. I'll start with what we did and try to keep the overview short.
Our Trip

Part I: Yucatan
We arrived in warm and humid Merida, Yucatan for four days. One day we took a day trip to Celestun to see the flamingos. Then we went to the tiny town of Izamal…amazing. From there we took a taxi to Piste so that we could see Chichen Itza the next day. And then we went to Valladolid for a couple more days, where we saw Ek-Balam and a couple cenotes. To say we LOVED the people and food of Yucatan would be a gross understatement.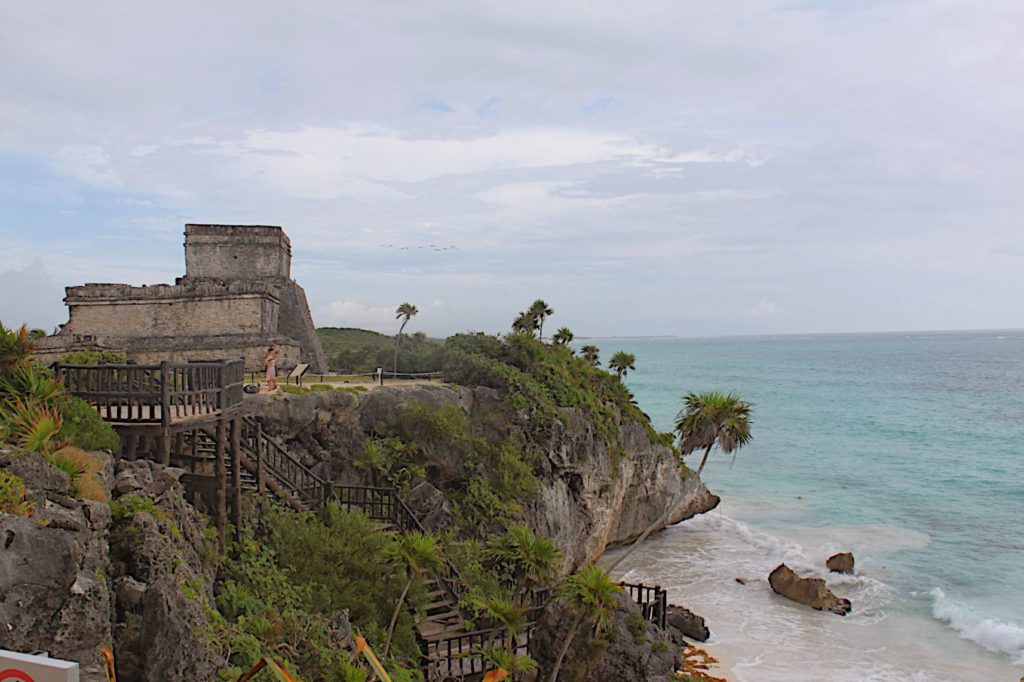 Part II: Quinata Roo
For the beach portion we spent the better part of a week in Tulum, first in rustic beach cabins and then in a larger hotel. We got one day in Cancun and then flew home for above mentioned re-packing. Little Boy had the time of his life; he is a beach boy through and through. Baby Brother on the other hand, thought that sand is a baby-torturing device.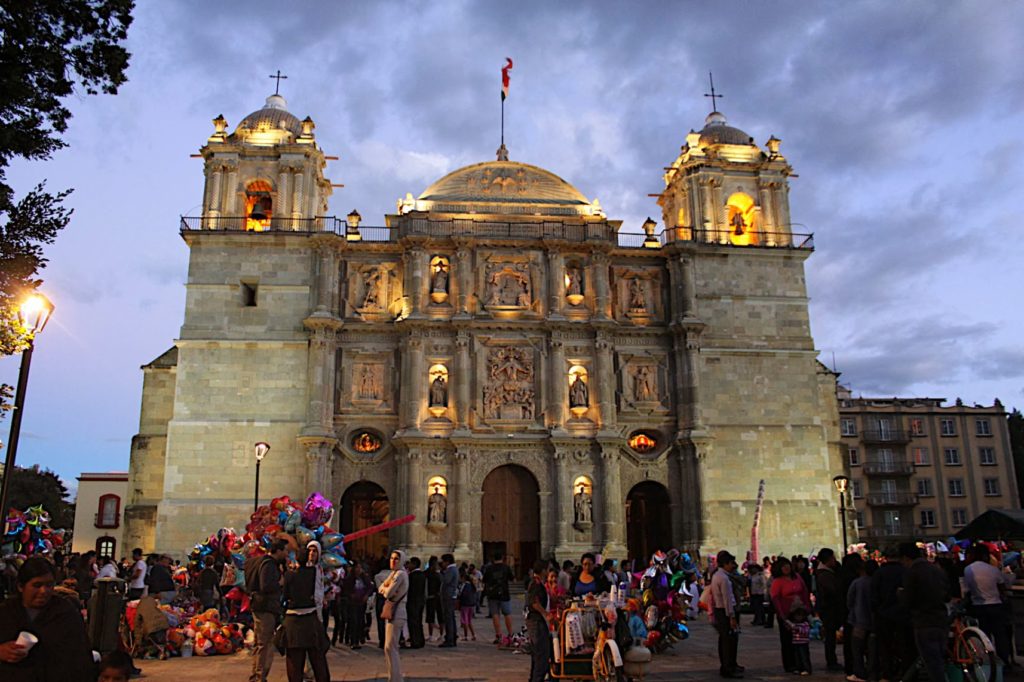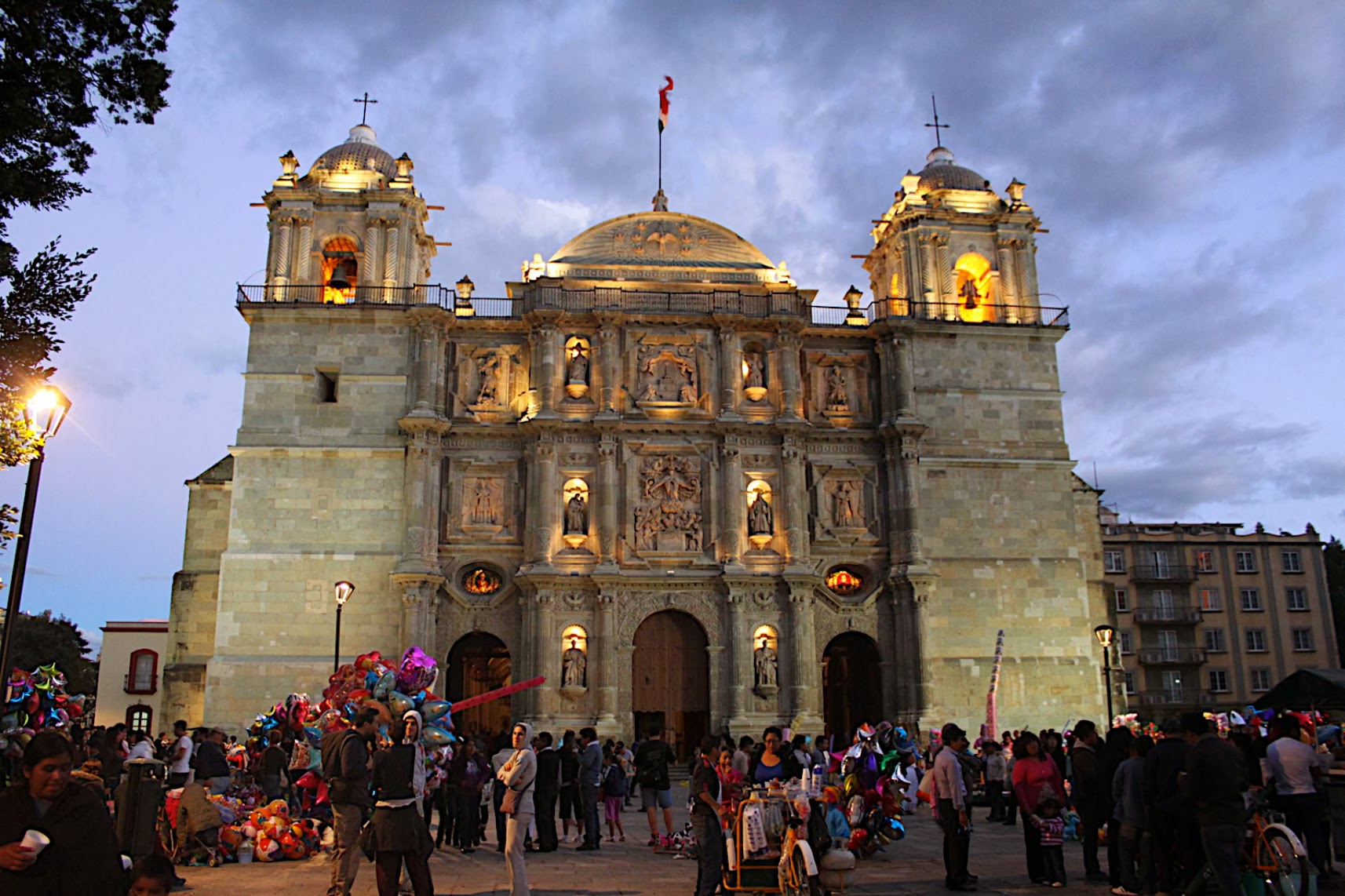 Part III: Oaxaca
We spent just over a week in Oaxaca, including Christmas and New Year. We walked the town, visited several of the surrounding villages to see where handicrafts are made, and saw quite a few ruins. We had mixed feelings about this portion, partially because of the experiences with tourism-related people and partially because Little N was sick for about half the week. Nevertheless we came home with a few awesome souvenirs.
Gear
During parts I and II (Yucatan and Quintana Roo) we took 3 bags: two hiking backpacks with clothes for the four of us and a duffle with beach related gear, plus diapers. This was so that we could each carry a bag and baby, and M carried the extra bag. With the limited amount of clothes we ended up doing laundry twice.
Our most important pieces of gear were two Ergo Baby Carriers. We did not take a stroller (because of the lugging and buses), so we used the carriers every single day. They were super practical for the hiking days, and even around town when Little N would get tired of walking we would pop him in one. We also had the Ergo backpack attachment that we used as our only daypack, but we found that it was more comfortable to wear it in the front with baby in the back (or visa-versa) rather than attached behind the baby.
We decided to forego the carseats because we were not renting a car. We took a combination of buses and taxis and I was super tense every time we were in the back seat but with the amount of moving we did it was just not practical to lug them with us.
During part III, in Oaxaca, we did take a single stroller and that was nice to have around town because we could put our daypack underneath. Unfortunately Little N is very attached to his stroller, so he didn't want to walk too much and Baby Brother ended up being carried most of the time. (They were perfectly happy with this, but we were hoping that Little N would walk more, Baby Brother could be in the stroller, and our backs would be free…oh well).
This time we took 3 (large) bags because it was much colder and we needed winter gear with us, but didn't need the mobility of backpacks because we weren't moving around.
Eating and Sleeping:
Apart from a bunch of snacks that I brought from home (dehydrated and dried fruit, nuts, granola bars), and we kept with us, we generally ate out two meals a day, a large breakfast and either late lunch or early dinner. The boys had to eat what was offered and it was not a problem at all!
All our rooms had two double beds so Baby Brother slept with me and Little Boy with his dad. It was nice to not deal with a travel crib when we knew they would end up with us anyway and this ended up being a really easy arrangement.
Routine:
We found it much easier than expected to get into a routine even though every day was different. We did our main activity of the day first thing in the morning. The advantage to having kiddos that wake up early, is that we were able to eat breakfast and still make it to our destination shortly after opening, thus missing the big crowds that arrived later in the day.
Napping
Baby Brother was on two naps; his morning nap would happen whenever he fell asleep in the carrier. In the afternoon we tried to head back to the hotel on most days so that Little Boy and Baby Brother could take their afternoon nap in bed. More days than not this went really well.
Bedtime
A few times we stayed out later than normal (and then had to pay for it with some over-tiredness the next day), but mostly it was not too hard to be back at the hotel for baths and bed at the normal time. This was facilitated by the fact that it was winter and gets dark early anyway, so we didn't feel like we were missing out on travel time.
Conclusion:
All in all it was wonderful! By the time we got back, M was happy to have a break from all of us, Baby Brother was happy to be back at home in his routine, Little Boy was happy to go back to preschool, and I enjoyed returning to some normalcy and being able to eat without thinking twice about possible MSPI ingredients.
Obviously this was a lot more involved than a weekend at the beach for us, but given the time and funds this is definitely a type of trip we would take again in the future. Travel doesn't have to stop when you have kids!
P.S. We returned to Yucatan with 3 kids! Check out all the details including where we stayed, what we did and more. Questions about travel with kids to Mexico? Leave them in the comments!
This post may contain affiliate links. Thank you for supporting our work.