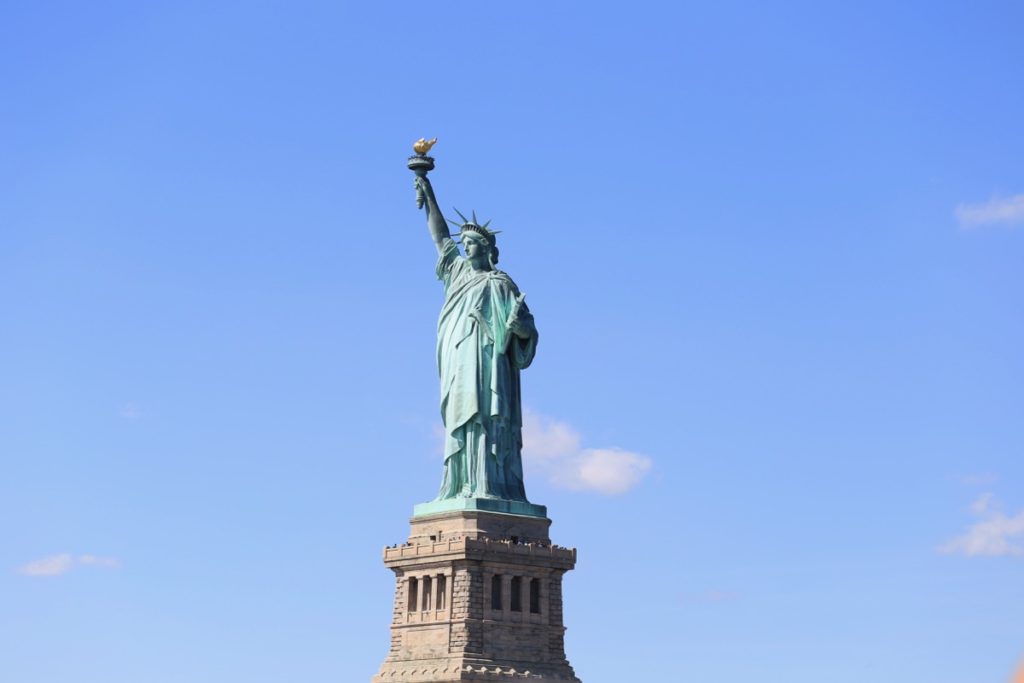 Visiting the Statue of Liberty and Ellis Island with kids is a major bucket list item for first time visitors to New York City. If this is you, then read on for things you should know about visiting this National Monument. How to plan your visit to the Statue of Liberty, things you should and should not bring with you, and what to know before you go!
Even if you are not traveling with kids, this guide will help you plan your ferry ride to the Statue of Liberty. I highly suggest reading and saving this guide as you will want to be prepared for a day trip that is not quite as straightforward as it seems.
This post may contain affiliate links. Thank you for supporting our work.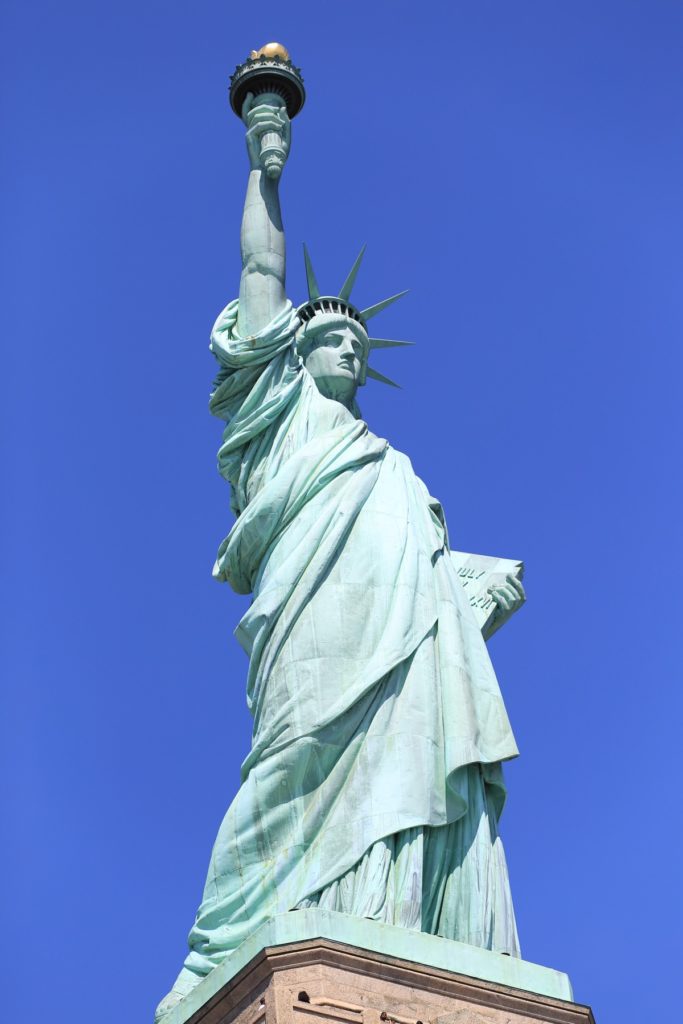 Visit the Statue of Liberty and Ellis Island with Kids
A Super Condensed History of Liberty Island
The Statue of Liberty is one of the most famous symbols the world over, and one of the most special places in New York City to visit with kids.
Liberty Island, home of the Statue of Liberty, has been inhabited since 994 C.E. It is one of the three "Oyster Islands" in New York Harbor, named for the many shell beds found there.
In 1738, New York City took possession of the island, to use as a quarantine station for inspecting incoming ships. It was used on and off in this manner until 1877, when "Bedloe's Island" was designated as the site for the Statue of Liberty.
The Statue of Liberty is made from copper and was designed and constructed in France. It was officially dedicated on October 28, 1886 and became a National Monument in 1924.
If you have elementary school age kids or older, I suggest getting ready for your visit with some pre-reading! Always helps to get the kids excited for travel. Here are a few options:
Planning Your Visit
If you're reading this, then you've decided to skip the free Staten Island Ferry and go to Liberty Island! So here are things you need to know before you go when you're in the planning stages:
There is only one official cruise that takes you to the Liberty Island! If you have not bought tickets ahead of time, you can buy them at the office in Battery Park. Ignore the hawkers!
If you want to climb up to the crown, you need a reservation, well ahead of time. I'm talking months! Children under 4 are not allowed in the crown, only the pedestal.
Your ticket to Liberty Island includes Ellis Island. All ferries go from Battery Park to Liberty Island to Ellis Island and back to Battery Park!
Plan to spend the better part of a day, so that you can take your time exploring each island.
Bring food and water! There are concession stands and cafeteria style foods on the islands but they are…(missing a euphemism, so I'll just be blunt) not good and expensive.
You can also visit from Liberty State Park, New Jersey. Those ferries travel first to Ellis Island and then to Liberty Island before returning to Liberty State Park.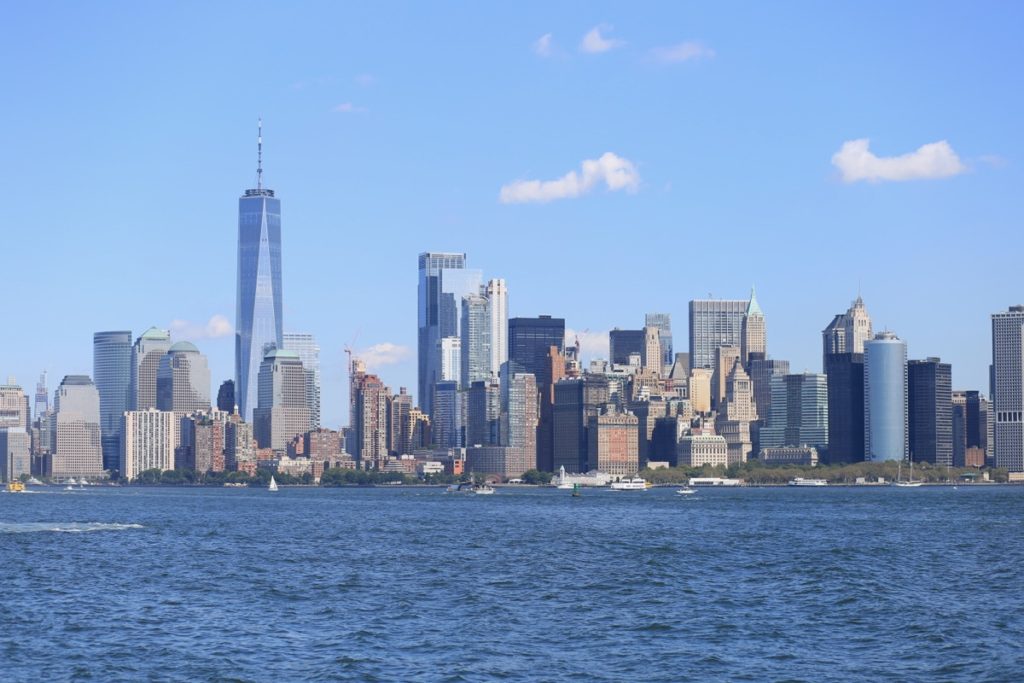 Tips for the Statue of Liberty with Kids
Alright, so you planned to spend a day touring the Stature of Liberty and Ellis Island, now what?
Tickets
If you haven't reserved tickets, head to Battery Park. There is a ticket booth and restrooms in the Castle Clinton National Monument. This is a round brick building; walk through the park towards the water and you will see it!
Ticket are timed. If you need to wait in the Battery Park area for a ferry here are things to do in Battery Park City!
While you are still in Manhattan, download the app from the National Parks Service, which has both a pdf brochure and audio tour you can listen to on your phone. (Cell service can be spotty out on the islands).
Ferry
Next up: security. The entrance lines are well marked. Look out for the brown signs and get in line for the security screening. Security is intense; like airport security. Do not bring firearms (obviously), drones, or your suitcase! Small bags are fine, as are strollers.
On the ferry, have your cameras charged and ready to go! The best pictures are when you're about halfway between Manhattan and Liberty Island!
It goes without saying, that you're best-off standing on the top level near the edges for the best views. Don't forget to look back and grab some pictures of Lower Manhattan as well!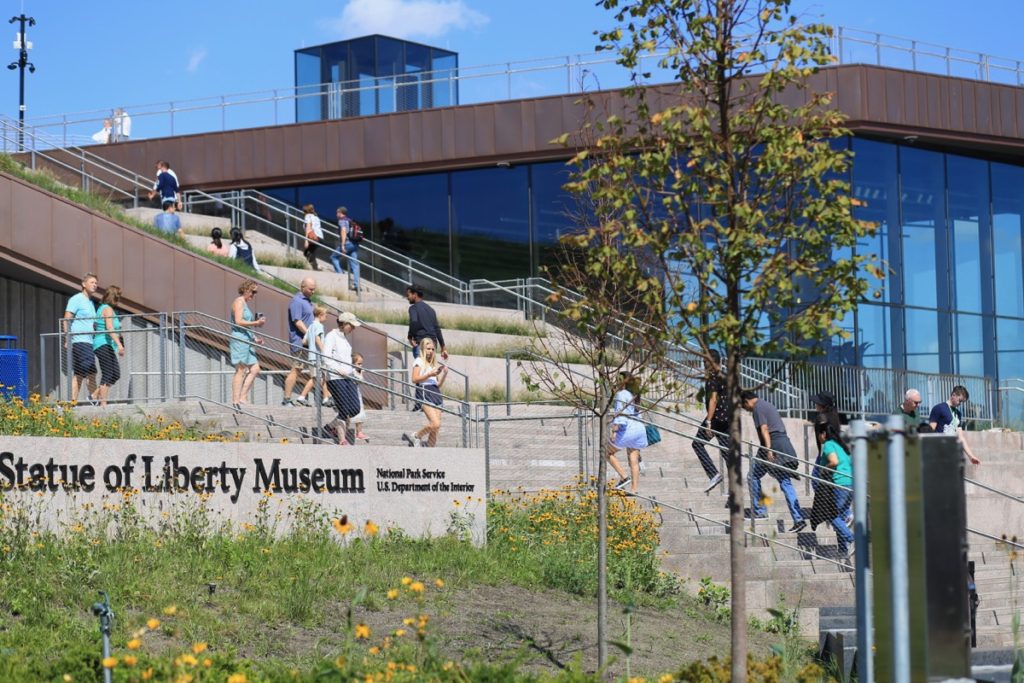 Liberty Island
Once you're on the island, take your time and enjoy it. There is a museum explaining all about the Statue of Liberty. It's not huge, so you can see the highlights in under 30 minutes.
If you have kids, you can go to the Information Center, the first building on the left hand side is the park, to pick up a Junior Rangers activity booklet.
Note, that if you reserved pedestal access, you may be required to put your bags in a locker. Same goes for the crown. It is best to bring nothing but the minimum.
There are restrooms and gift shops. Like I noted above, I don't recommend the food, but it's there if you need it.
Walk around Liberty Island and take pictures! Whenever you're ready, get in line to hop on the next ferry to Ellis Island.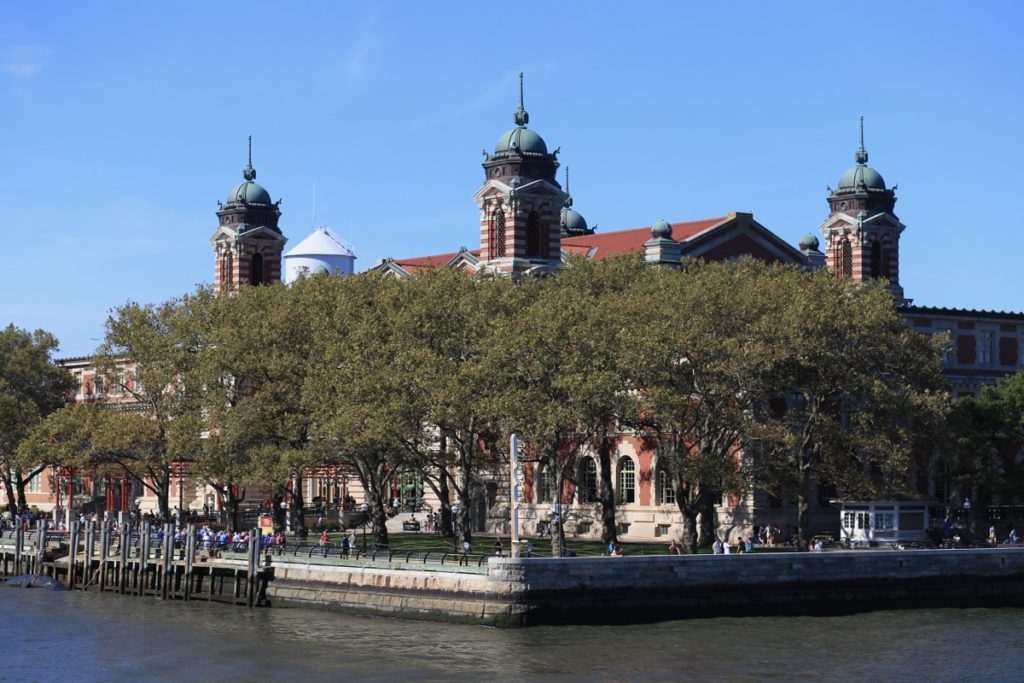 Tips for Ellis Island with Kids
Ellis Island embodies an interesting part of American history! The displays in this museum are really informative, if you are into the history of immigration. We found it was best for kids roughly ages 8 and up.
Visiting Ellis Island is more like visiting a museum. I would prepare to spend about 2 hours looking at the various exhibits, although you can certainly do it in less depending on your level of interest.
Tip: If you are homeschooling, or you are a teacher, you can download a pdf with some history ahead of time!
Overview of Ellis Island Exhibits
On the first floor you will find the main exhibit regarding the history of immigration into the United States (16th to 19th century).
On the second floor you will find the Great Hall and lots of paraphernalia from the height of immigration. There is lots of multimedia!
The third floor has one particular exhibit our kids loved: models of the islands throughout its history. You can see how it changed over the years.
The entrance level has a gift shop, various restrooms and a cafeteria. You can also pick up an audio guide.
Even though it is spread on multiple floors, there are elevators, so it was reasonably accessible with a stroller.
Have you been to the Statue of Liberty and Ellis Island?