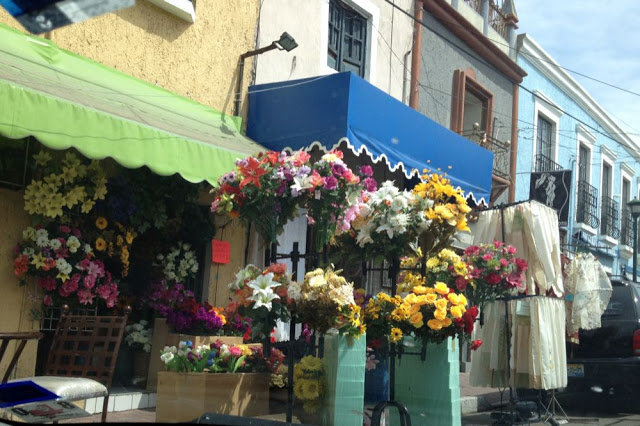 Yet another weekend morning, and we realized we had a shopping list worth tackling and a destination we hadn't been to in almost 2 years!
Shopping in Tonala
We were off to Tonala with Little N to tag along. Our shopping list was a bust because the carpenter we wanted to use had his hands full with other projects.
However, we still made off with some replacement glasses for our set that someone (cough- toddler- cough) had broken, and finally found an entryway mirror that called our name.
Little N made off with a new drum (how does that happen every single time?) but for 50 pesos we couldn't say no.
I have some tips for you on shopping in Tonala. But first, pictures!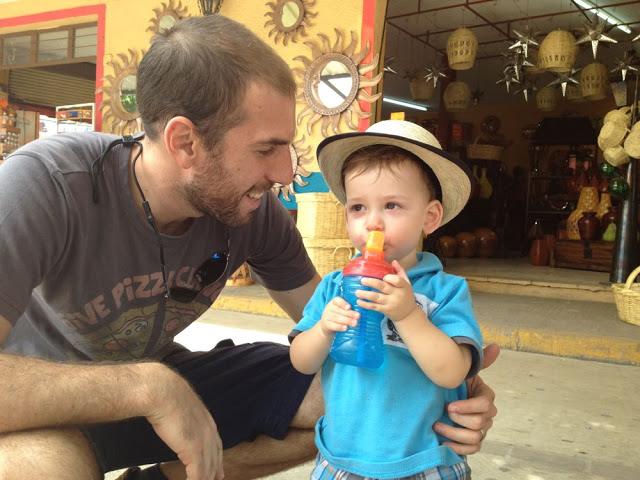 Getting to Tonala from Guadalajara
Tonala is actually a part of the Guadalajara metropolitan area, so it doesn't feel like you are even leaving the city driving there.
To get to Tonala from the Centro, take Calz. Lázaro Cárdenas/México 23 and Carretera Guadalajara – towards Zapotlanejo. Take the exit toward Tonala Centro/Av. Tonaltecas.
We have found that if you get to Tonala early in the day, you may be able to find street parking on one of the back streets. Otherwise we recommend a paid parking lot.
Tips for Shopping in Tonala
As in any market, bargaining is acceptable. During the week you will find the stores run by artisans fairly calm. On Saturdays, there is also a tianguis, street market right on the main road, making it more difficult to walk around.
Tonala is know for rustic pine furniture. We had a good experience buying lots of furniture from Azteca Rusticos.
Don't miss out on some of the shops that are on the side streets! Their prices are usually lower than those with storefronts on the main Av. Tonaltecas.
You can also find lots of rustic glasses at a ridiculous discount! Think 1 USD/cup, verses the $4 dollars or so you would pay at Crate and Barrel.
Have you done some shopping directly from artisans? We highly recommend it and wish we could buy more!