Are you looking for an inexpensive activity in New York City? Check out the Roosevelt Island Tram! It's one of the best things to do in NYC with kids! Whether you are visiting in the summer or winter, you can easily incorporate it into your Manhattan itinerary.
With so many things to do in Midtown Manhattan, this tram ride is a favorite with kids, that is great for adults that want some NYC photo opportunities.
Here's everything you need to know about riding the Roosevelt Island Tram with kids! Including how to get there, what to do, and more!
Riding the Roosevelt Island Tram with Kids
On a freezing cold winter day, we took the kids to ride the Roosevelt Island tram. The views were clear. The buildings tall. Our camera ready. And we were happy to check it off our bucket list.
This is an inexpensive activity I recommend especially for kids fascinated with forms of transportation and going on a tame "ride".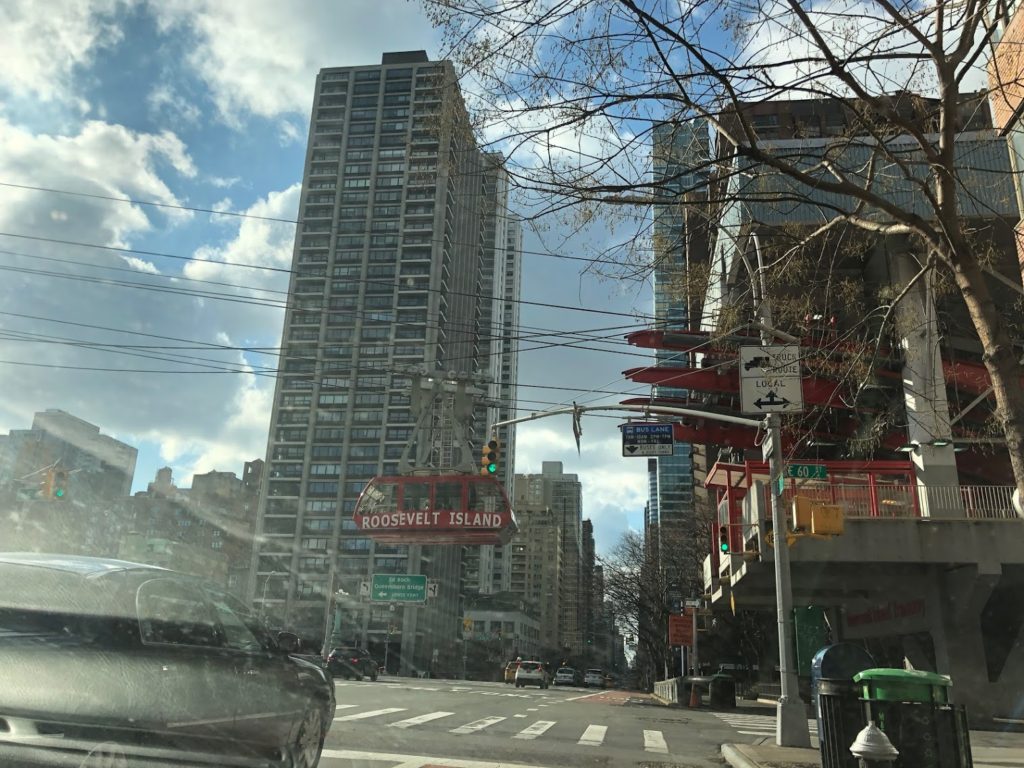 From Manhattan, you take the tram at 2nd avenue between 59th and 60th streets. There was an elevator to get the the tram which made it easy with our stroller in tow. We were riding on a holiday so there were mostly just other tourists on the tram with us.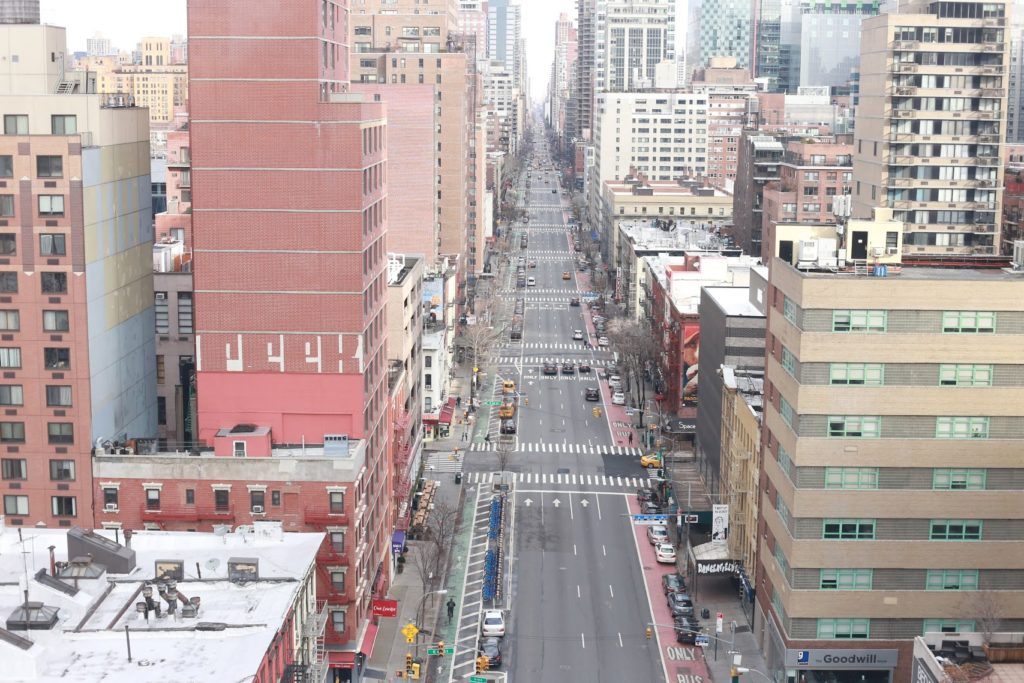 The tram glides along the Queensborough Bridge. The views are excellent but they go by very quickly. Be ready with your quick shutter speed (sports mode). The ride only lasted about 4 minutes but the kids definitely enjoyed it!
I had originally planned for us to go to one of the parks on Roosevelt Island to play. Either the Lighthouse park, all the way at the north tip of the island, or Roosevelt park at the southern tip. Unfortunately it was so cold that nobody wanted to be outside at all.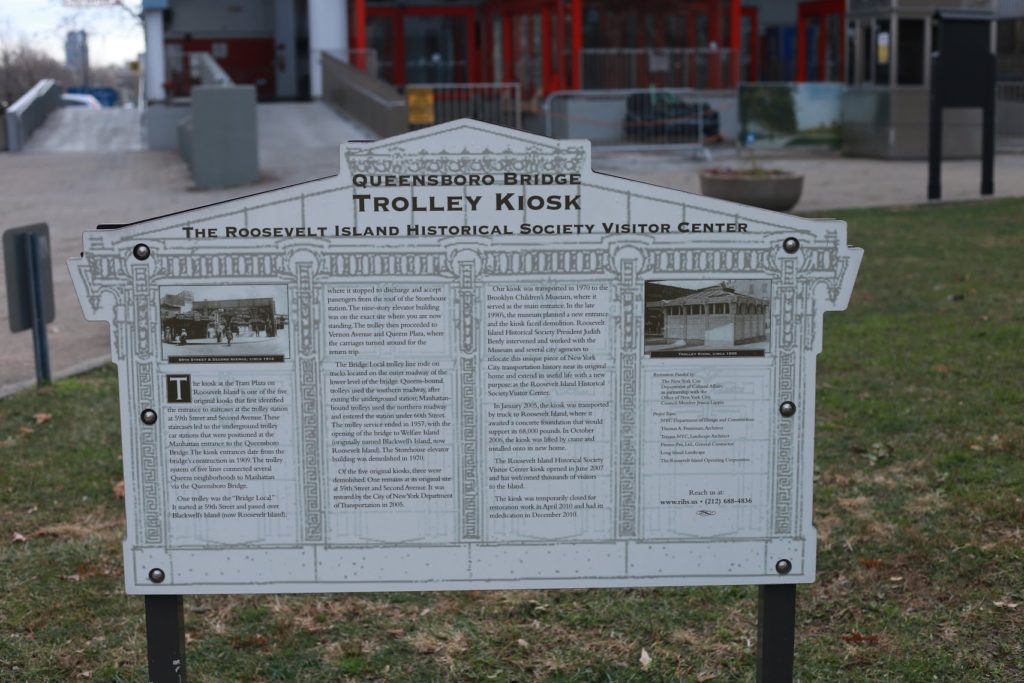 We ran around a little bit at Firefighters Field, right by the tram station, but when my camera battery died from the cold, we took that as a sign to head back!
Roosevelt Island Tram Hours
To ride the tram you use your metrocard. For tourists, note you will need two rides (one there and one back). Don't get stuck waiting for the next tram because you need to refill your metrocard!
The tram operates:
Friday – Saturday 6 a.m. to 3:30 a.m.
Sunday- Thursday 6 a.m. to 2 a.m.
I highly suggest going in the middle of the day, or even better, on a holiday when there are less people riding! Remember this is foremost a form of transportation before it is a tourist attraction. Although it was definitely a fun time!