After this post
, M decided we needed to re-group to prevent burn out. So we decided to head out of town for the weekend. We returned to our favorite hotel in Puerto Vallarta, the Westin. Here are the highlights:
The drive from Guadalajara to Vallarta is about four hours. We stopped a couple of times at the Pemex gas stations to stretch our legs.
One of the things I really enjoy is that most all the rooms have an ocean view. The pool at the hotel was perfect for us, as it had lots of shallow areas for the kids.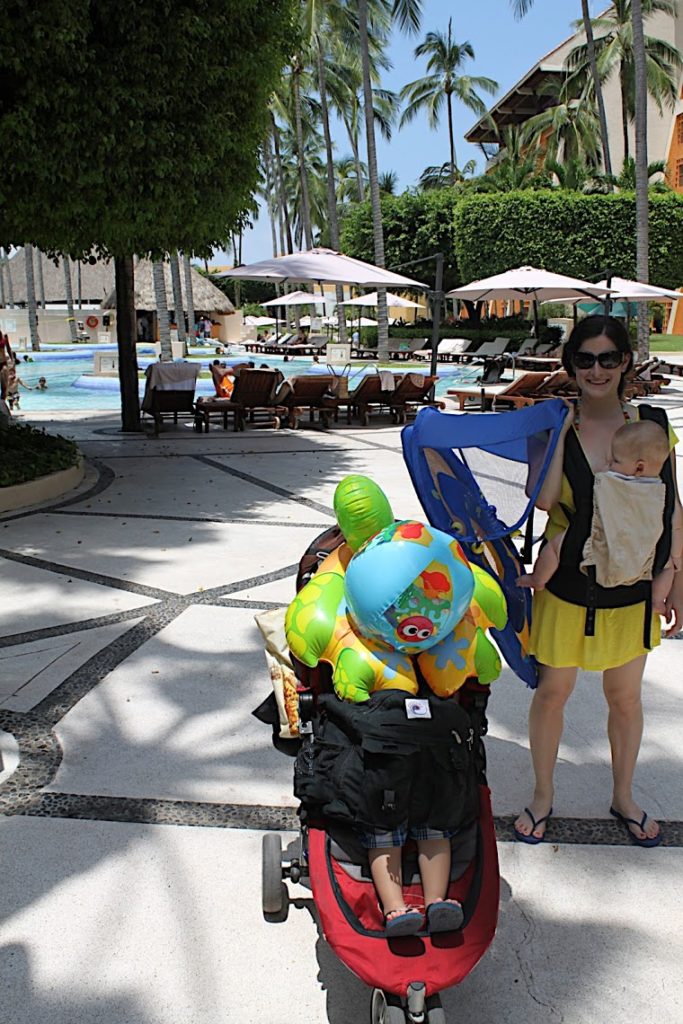 We had so much gear every day! Little N was a great sport about helping hold everything!
All in all it was a great trip!