Are you planning your upcoming family travel? Are you thinking about staying in an Airbnb or a vacation rental? Do you think airbnb is cleaner, cheaper or more convenient than a hotel?
Then today I am here to have you reconsider that decision! Because in 10 year of traveling with kids (on a budget), there has rarely been a time that I would recommend staying in an Airbnb!
Here's my list of ten reasons why you shouldn't stay in an Airbnb. I will run down the pros and cons of renting an Airbnb. But if you think I'm wrong, I'll admit there are reasons to stay in a vacation rental (sometimes). Read on and let me know what you think in the comments!
This post may contain affiliate links. Thank you for supporting our work.
Pros and Cons of Airbnb
There are many reasons you may have heard that families should stay in Airbnbs. The pros are definitely the space you get, and maybe the amenities. The cons, however, are many, in my opinion.
Top 10 Reasons You Shouldn't Stay in an Airbnb
Generally speaking, my dislike of Airbnb comes down to the fact that it takes more time to research them, they are more expensive, and the quality is hit or miss. Here I break these down into specific reasons.
1. You must read the reviews thoroughly.
Because every property is different, you really need to read the details of what people say and not just the star reviews. This is the only way to gauge things like noise, random quirks and more.
With hotels, the star rating is generally not far off and it is easier to tell how old the property is by the number of reviews.
Tip: If there are too many reviews, then the property is old and you need to check in the written reviews if it has been renovated.
2. The location is not transparent.
The majority of vacation rental websites do not tell you the exact location of a property. In some cases it may not matter, but in others it totally does! Am I really a 5 minute walk to the beach, or is it more like 10 or 15? This matters a lot when you have kids!
The way to find out, is to read some hints from the property description and reviews, and then cross check it on Google maps to figure out where it is. Now this may be worth the extra "work" in some instance, but it is time consuming!
3. Prices are Not Transparent
The cleaning fee is the pandora's box of vacation rentals! Often times this fee is a way for properties to advertise a lower daily rate, but then the cleaning fee actually makes the property double the cost per night! I really despise getting a per night rate if it doesn't include the cleaning fee.
Additionally you have the Airbnb fee. Now don't get me wrong, I know that when you book a hotel, a percentage is going to corporate as well. But this is about transparency as a consumer, and I want to be able to compare my total price per night! Apples to apple, people!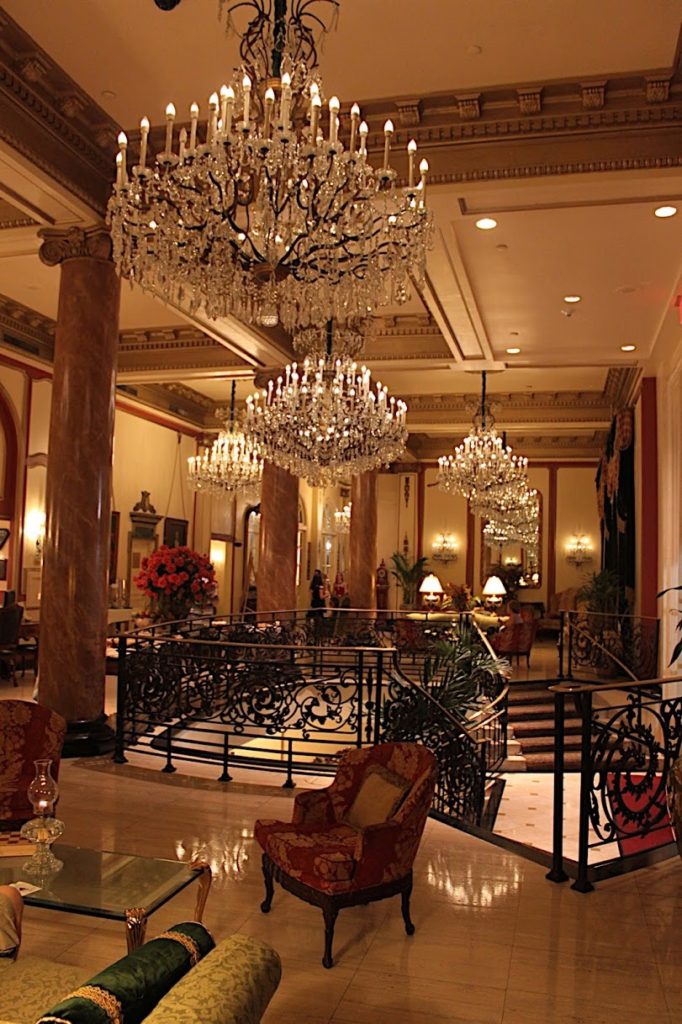 4. Bed quality is hit or miss.
If you travel on a regular basis, or even just from time to time, you know that there is a standard bed and mattress quality for each hotel chain. For example, the Westin heavenly bed, really is great. While the Fairfield memory foam mattress, not so much. With a vacation rental this can go either way.
In the same vein, if there is one thing I find really uncomfortable, it is microfiber sheets. Besides the environmental impact of dropping micro plastics into every wash and thus our water supply, I just do not like the feel of them on my body. This is one thing I can pretty much guarantee is not a problem in any hotel, but is a total toss up on Airbnb.
5. Keeping track of our stuff is hard.
For our family, we need a two or three bedroom rental to have enough beds for everyone. This can be nice because we have privacy, and room to spread out. But, that also means I have two or three bedrooms where I need to keep track of our junk! I try to be really tidy on vacation, but if we're spread out, that just makes things more difficult.
Now I realize that this is a specific problem for when your kids are little. I presume that by the time they are teenagers I would be happy to have more space. Nevertheless, with a baby in the house, I'm still a few years away from having all of the kids pack up their own stuff.
6. Keeping track of other people's stuff is annoying.
In the odd case that we choose to rent a house instead of staying in a hotel, this means I suddenly have to watch out for other people's decor. I am meticulous about taking care of things, mine and others', so this can become burdensome on vacation.
Granted, I will always choose a place that is minimalist, but I don't like having to watch out for decorative objects that are generally absent in hotel rooms.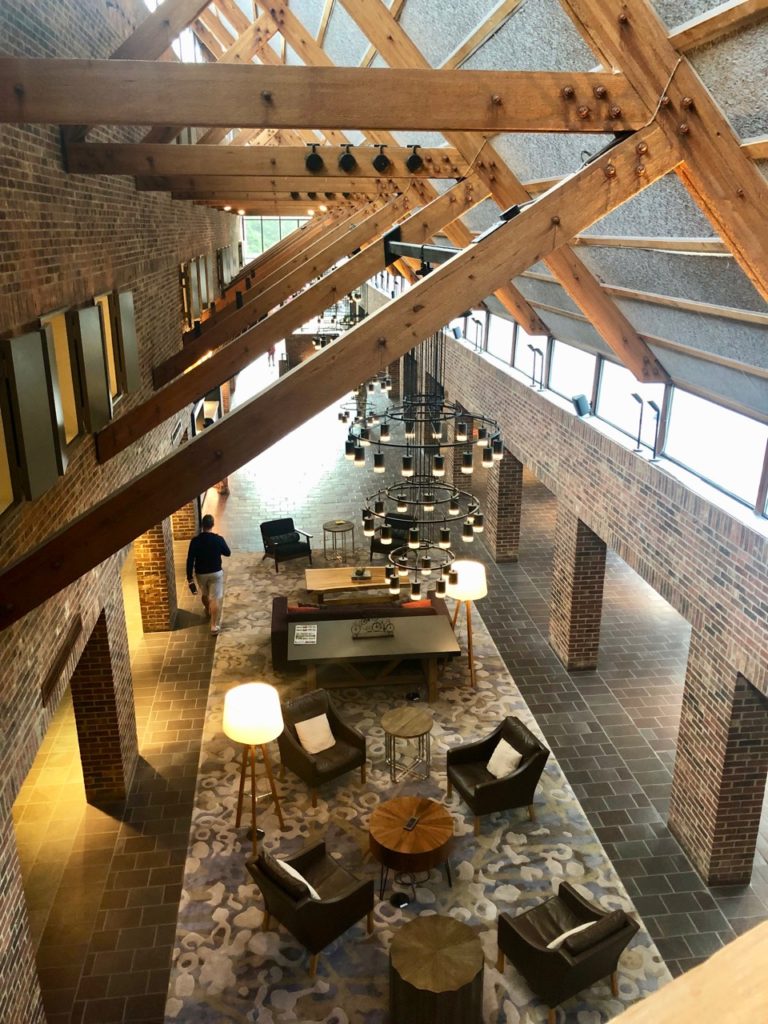 7. Hurting Local Renters
I'm in favor of helping people rent out extra rooms to make some cash. I think this is a great side hustle, and the original idea behind VRBO and Airbnb is on point! If you're on vacation, absolutely go ahead and rent out your place.
However, I am not in favor of investors buying up residences and driving up prices for local renters. (Looking at you, New York City!) Despite city ordinances against short term rentals, I know for a fact that so many properties are run by management companies and investors, thus dwindling the supply for locals. As a former NYC renter this is not cool!
8. No cleaning service
I have kids. Kids make messes. Most rentals do not offer any sort of cleaning during your stay. This means that we are the ones sweeping up the sand at the end of the day. Whomp, whomp! Not exactly my idea of a vacation.
Hotels, even with the most basic turn down service, will generally make the beds, wipe down the sink and give a quick sweep to the floor. And there is nothing quite so nice as coming back to a clean room.
Note, that during our pandemic relocation road trip, this was not the case. But hopefully that is a just a temporary measure.
9. Cancellation Policies are Not Generous
One thing I do look at when booking any sort of travel is cancellation policies. With kids, you never know what will happen and what last minute changes you might have to make.
Many Airbnbs have very strict cancellation policies, meaning if you have to cancel (no matter how good the reason), you are out most if not all, of the cost. At hotels, usually you can cancel up until 24 hours before your stay. Also, even in cases where you can not get a refund, we have been able to get credit to use on a different trip (like we did in Tulum).
10. No Rewards Point or Upgrades
One of the best ways to stretch your vacation budget is by using points and miles. We are very low key with our travel hacking game, but definitely accumulate points just with our normal spending patterns. This is a great way to "save" for vacation without actually saving cash.
If you are using a hotel branded credit card, you are also more likely to achieve status with that brand and practically automatic room upgrades. This can be really nice, as those upgraded rooms are more spacious and comfortable with kids!
We do a lot of last minute travel, which doesn't work well with booking vacation rentals, but does work for redeeming hotel points.
Why You Might Want to Book an Airbnb Anyway
Alright, you guys know that I'm a pragmatist. So even though I generally don't like booking vacation rentals, sometimes that's what it takes to have the vacation experience we want. Here are a few reasons why you might want to book a VRBO or Airbnb:
You get more space!
You have a kitchen for cooking and saving money on meals.
There are no hotels in the area or location you want to be (many beach towns are like this).
Extras that are included in the stay: games to play, beach gear you can borrow, sometimes even bicycles!
You are coming on a group trip and all want to stay together.
You want to stay someplace unique or "like the locals".
If you still want to stay at an Airbnb after all that, and haven't before, use my link for 50 dollars off your first stay! At least you can save some money! (I make no commission, so this is just to help you guys out).
Ok, it's your turn now! What do you think about hotels vs airbnbs? Tell me what you think of vacation rentals in the comments!