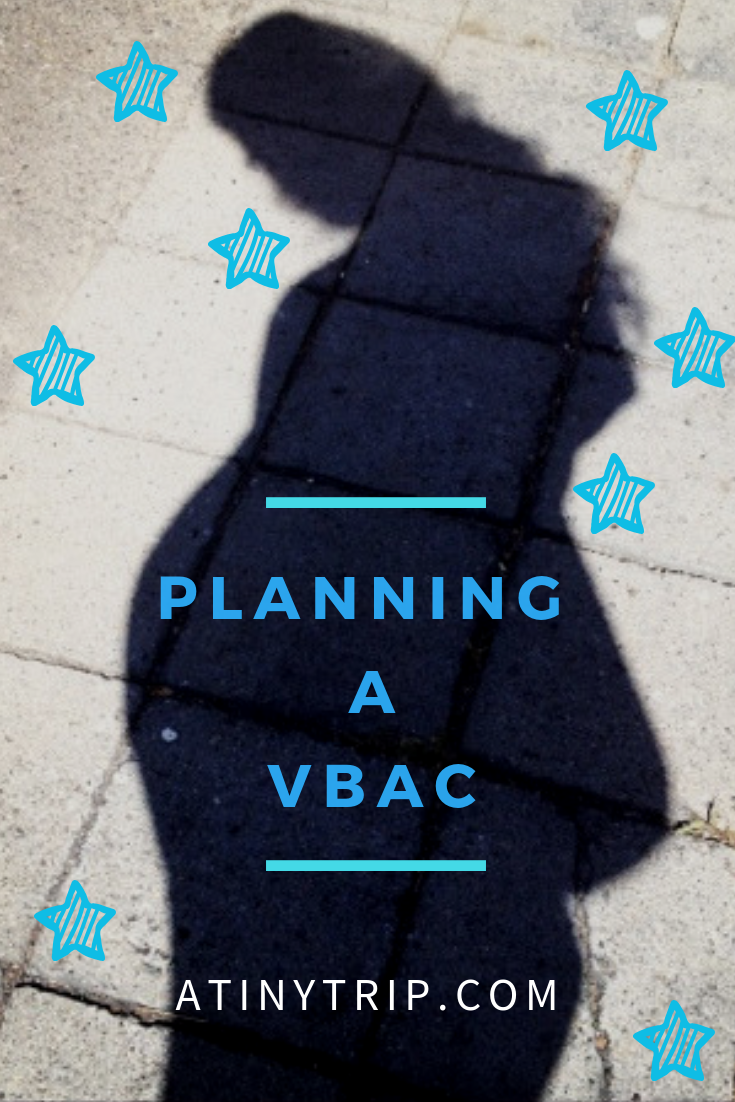 If you are considering a VBAC, or Vaginal Birth After Cesarean, here are my top suggestions!
Choose the Right Care Provider- Doctor or Midwife
Consider hiring a doula
Prepare for a natural birth by building your toolbox of coping methods: reading about natural birth, taking child birth classes, prenatal yoga and more.
Here's my story, of the final things we did to prepare for a successful VBAC!
Choosing a Pro VBAC Care Provider
After our last discussion, I came away with an uneasy feeling that I needed to try out a different care provider.
This time it was 180 degree turn: the office was small on a residential street, the doctor had us sitting on a couch next to him, felt the position of the baby with his hands, listened with a doppler, looked at the scale for about 10 seconds and declared everything well.
It was the least medical doctor's visit I have been to in a while. Granted, we had come to him on the knowledge that this was a practice specializing in VBACs and water births but his 100% success rate in VBACs for the previous year definitely made us feel as if they would do everything to give us the birth experience we wanted.
I wish I could say that I was totally convinced after our meeting, but I wasn't yet. I didn't have the rapport of months of visits and we hadn't left much time for that.
Hiring a Doula
This particular doctor encourages the use of a doula, so our next step was meeting with a doula that came highly recommended by a local friend.
During the meeting we discussed my first birth story, some advice for the birth and onwards, and things we can do to prepare.
A couple days after the meeting when I had finally processed everything we discussed I felt significantly better about the situation. We had an alternative and were starting to form a plan.
Reading: Books for Natural Birth
If you're preparing for a natural birth, then I think reading some book on the topic is a good idea. Here are two of the books that I read. I highly recommend at least reading the first one, if you are looking to have an unmedicated birth.
The Birth Partner
I cannot say enough good things about The Birth Partner by Penny Simkin. In everything that I've read, both online and in print, this book is the most complete preparation for birth I have encountered.
The first parts of the book describe the end of pregnancy and a detailed account of all parts of labor. The book then goes into coping methods for a natural birth, options for a medicated birth, and complications that can arise (and subsequent procedures). It ends with a little about post-birth, newborns and breastfeeding (although those are really topics for a whole different book).
The book very much focuses on how the birth partner (husband, family member, doula, etc) can help the mother during each stage of labor. Nevertheless, I found the detailed descriptions quite informative for myself.
When contemplating my own birth plan, having all this knowledge made me focus on choices for various scenarios (i.e. what to put in the birth plan), but also the priorities of my directives (the must-haves vs. the would likes), and present those to my care provider.
Ina May's Guide to Childbirth
I picked up Ina May's Guide to Childbirth in order to have one more push in the natural direction. I wanted to read more birth stories and know that I CAN do it. Unfortunately, I found it somewhat disappointing. The first half is full of birth stories but many were lacking the nitty gritty details that I wanted to read and at a certain point they just seemed to get repetitive
The second half was more general information about pregnancy, labor, birth and various procedures. While there were parts that were indeed enlightening and I hadn't read about in other sources (eg. the relationship between nutrition and toxemia), I found much of the information quite superficial. Obviously I expected the book to be anti-interventionist, but at times the tone was a little strong for me. A couple chapters were thoroughly boring in my personal opinion (history of midwifery), and so all in all while I appreciated the outlook, I didn't love this book.
Solidifying my VBAC Birth Plan
At 36 weeks we had our last appointment with the old doctor and a second appointment with the new one. Even though my mind was mostly made up, these final appointments solidfied my feeling that New Doctor was the right choice.
I suppose at this point it was all about attitude: Old Doctor warned me about gaining too much weight and mentioned that Baby Brother was posterior and that would make labor hard.
New Doctor said we are right on track and wanted to know about my emotional well-being and expectations for labor (for myself and for him).
Childbirth Preparation Class
We had two final benchmarks at 37 weeks. First we went to get a final ultrasound and got news that everything was looking good; the tech predicted we were still about two weeks out from D-Day.
The second was a childbirth preparation class focusing on labor positions. Since we had opted out of the full course, our doula, who was teaching the class, suggested we come for this one practical lesson.
The entire class was in a dimly lit room with candles flickering and ambient music. We went over various positions with the birth ball, standing, sitting, massage, etc. M took a little nap during our final relaxation exercise so I think it was working. So that's where we're at: all systems a go.
Here's my whole VBAC Preparation
My Pre-Birth Plan – considering a VBAC
Prenatal Yoga – getting physically ready for a VCAB
Preparing a Birth Plan: Details & Discussion– changing care providers
Preparing for Birth: Making Peace – getting psychologically ready
Now the only thing left, is to give birth to this kid!