Planning a babymoon can be one of the most exciting parts of pregnancy. There are so many options for the best babymoon destinations!
A babymoon vacation is just like any other, except you're traveling during pregnancy which means there are certain things to consider. You can look at it as a last hurrah before the sleep deprivation kicks in. Or, in our case, treasuring our time with the kids we already have before adding another to the mix.
Truthfully, any excuse for a vacation, AmIRight? So let's see how to choose your baby moon destination. Plus, a sneak peak at where we went!
Choosing a Baby Moon Destination
There are many factors that go into choosing the best vacation spots for a babymoon. Let's take a look.
Health Considerations
Consider current CDC and State Department guidelines. For example, when we were planning our 2016 babymoon, the Zika hysteria was in full swing. The recommendation at the time was to choose a destination at altitude if we were going somewhere with reports of the virus.
Then again, during our first pregnancy, our doctors warned us, to avoid too high of an altitude while pregnant. It's about finding the sweet spot to prevent altitude sickness, taking into consideration where you currently live and what altitude your body is already used to.
Another consideration is access to medical care. This is something we absolutely thought about on this current trip! We wanted to be within less than an hour drive from a major medical center, just in case. This meant avoiding some of the more remote destination ideas we had.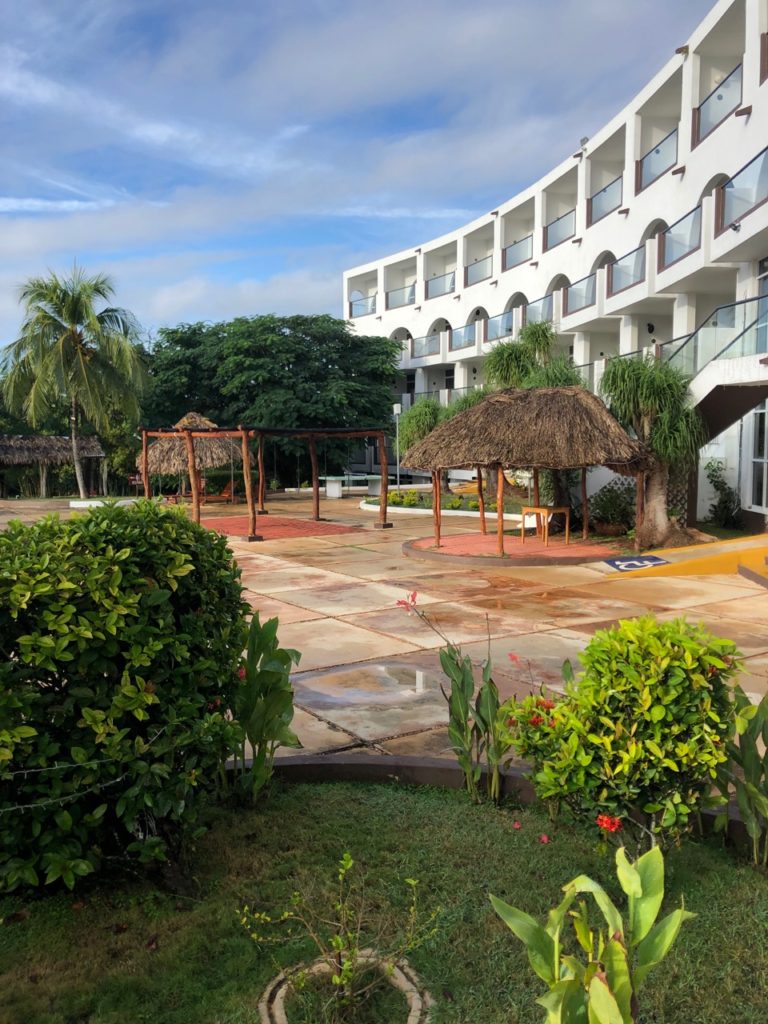 Time Considerations
Though not directly related to pregnancy, how much time you can take for your baby moon is most definitely a consideration. In pregnancy it is extremely important to rest and take it easy, avoiding unnecessary stress.
Therefore, consider skipping out on the long-haul flights and choose a destination that is within a distance you are comfortable flying or driving to.
Our very first babymoon was a short three hour drive to the beach. It was just a weekend away, but made for a relaxing getaway. This time around we had a longer stretch of time, so there was a lot more trip planning.
Budget Considerations
Whether you're interested in an all inclusive babymoon, a luxury babymoon, a budget babymoon or something in between, money is a factor.
There are many ways to afford travel, so hopefully a babymoon can fall within your budget, even if you end up just taking a staycation. For this latest trip we relied on points and miles to make the big stuff happen, and had a strict daily budget for the rest of the time.
Time of the Year
Finally, I can't fail to mention the time of the year, as it affects all travel: honeymoon, babymoon, backpacking trip, you name it!
Many pregnant women find that the heat bothers them. In that case, choose a cooler destination, particularly if you are planning a summer babymoon (in the Northern hemisphere, that is).
Personally I prefer warm weather destinations, so Mexico was a perfect winter babymoon destination for us. As was Chile, when we went for a vacation before the birth of our winter baby.
Unfortunately for us, this time around we would be traveling around the Christmas holidays, meaning that prices were way up. To counter this effect, we opted to spend our beach time on the Gulf coast of Yucatan, and in Puerto Morelos, rather than a major resort in Cancun or the Riviera Maya. All that to say, where there's a will, there's a way.
When to Travel during Pregnancy
Over the past nine years, I have done quite a bit of travel while pregnant. Therefore, I have very solidified views on this matter!
First Trimester Travel
If you're traveling in the first trimester, it's not a babymoon. Truth be told I have flown to Israel, and taken a major trip to Chile, while pregnant in the first trimester. Both of those trips were planned well before the pregnancy.
If at all possible, I would avoid travel in the first trimester, for no other reason than to minimize your own discomfort.
Second Trimester Travel
Many people will say that travel in the second trimester is ideal. You are definitely feeling at your best during this time. We jetted off to New York City at the tail end of the second trimester and it was certainly a great trip.
The advantage of vacation in the second trimester is that you usually don't have limitations imposed by cruise ships or airlines. Your energy levels will be high to allow a good amount of activity.
Technically, this current babymoon at 27 weeks, took place on the cusp between the second and third trimester!
Third Trimester Travel
The beginning of the third trimester, right around week 28, is the ideal time for a babymoon as far as I am concerned. Yes, you may be a little more tired than if you had gone earlier. However, it is really the ideal time to rest your body and enjoy that big baby bump before it gets very uncomfortable.
I take a lot of comfort knowing that by this point baby is fully formed, and most of the major prenatal testing has been taken care of. Our babymoon in South America took place at 29 weeks, which was really great!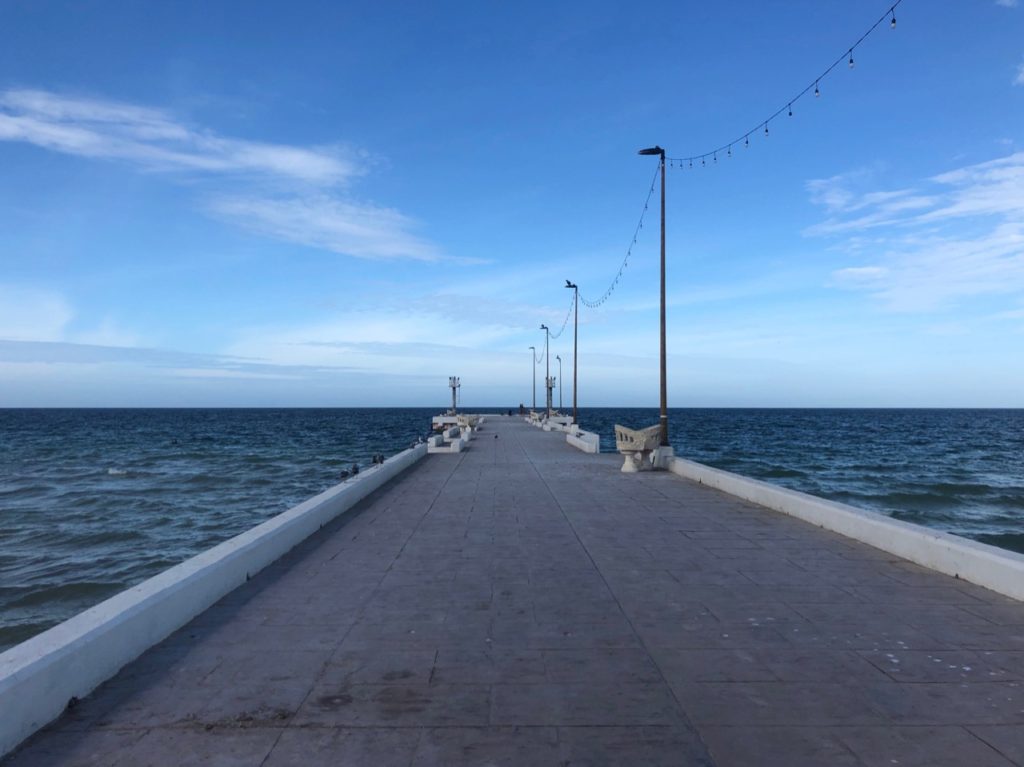 Our Yucatan Baby Moon
When it came down to it, between our date constrictions and budgetary goals for this trip, we decided to return to one of our favorite destinations: Yucatan.
My main goal was relaxation which meant spending about half our time at the beach. Michael was interested in returning to the hacienda and Uxmal. So we combined the two in a roundtrip babymoon, starting and ending in Cancun.
This was the itinerary of our Yucatan Baby Moon:
Flight to Cancun (Fairfield)
Hacienda San Jose (note: post from previous trip!)
Hacienda San Jose
Yucatan Gulf Coast Beaches: Telchac Puerto, Uaymitun, Progreso
Yucatan Gulf Coast Beaches (rain: Mérida)
Yucatan Gulf Coast Beaches: Chelem, Chuburna
Yucatan Gulf Coast Beaches (beach, Mérida dinner)
Hacienda Ochil
Ruta Puuc: Labna, Xlapak, Sayil
Uxmal, Choco- Story and Merida
Merida
Puerto Morelos
Puerto Morelos
Return Flight from Cancun
All the details on where we stayed and what we did in Mexico on our babymoon to come! Stay tuned!
Ready to plan your babymoon?