Here's your guide to Paris for Beginners. I'm especially excited about sharing this Paris itinerary with you because after visiting Paris several times, on this trip I got to introduce Paris for the first time to M.
I think any first time visitor to Paris would enjoy these Paris essentials, so to speak. It was so much fun, and we jam packed the few days that we had. I'll suggest a preliminary Paris in 4 days itinerary, plus more options for those with more time!
Note for Parents: this tour is way more intense than I would plan for taking with small kids to Paris. Unless you have teenagers, in which case, read on!
This post may contain affiliate links. Thank you for supporting our work.
Paris for Beginners Itinerary
Before we get started, here's a short overview of what you will find in this four day itinerary for Paris. Of course, if you have five days in Paris or even more, you will be able to see so much more!
Day 1: Walking Tour including Notre Dame
Day 2: Iconic Sights including the Eiffel Tower
Day 3: Museums of Paris
Day 4: Paris Outskirts and Day trips
Paris One Day Walking Tour + MAP
OR "How to see a lot in one day in Paris" . This walking tour of Paris, gets to most of the major attractions that are within walking distance of central Paris.
I've divided it up roughly into morning and afternoon sections to make it easier. This way you could also mix and match between the two walking days and the two museum days I suggest, making your own custom 4 day itinerary in Paris.
Part I Morning – Walking Tour of Paris
We started at Place de la Bastille (metro= Bastille), then walked past the Hotel de Ville (City Hall). From there we continued walking along the Seine and crossing the river onto Ile de la Cité (City Island) to see Notre Dame de Paris.
After a (totally unnecessary) stop at Shakespere and Co, we then detoured through the Jardin du Luxembourg before heading towards Rue du Bac (with St. Sulpice on the way).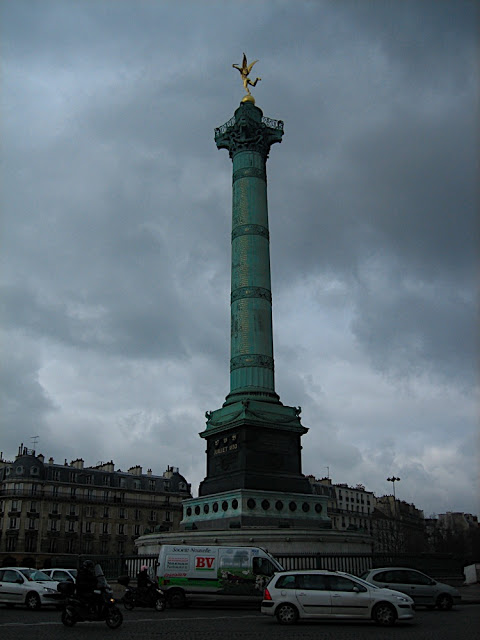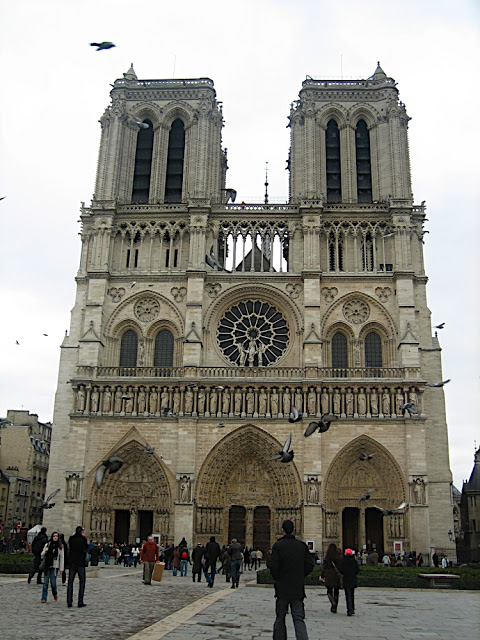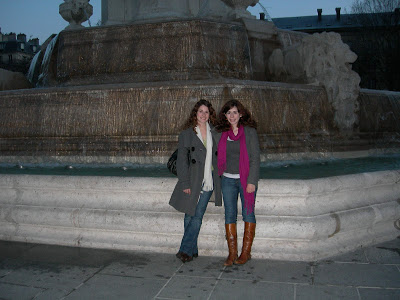 Part II Afternoon- Paris Walking Tour
We walked on the lovely Rue du Bac to get to the Tuileries, taking a left and walking right through (bypassing L'Orangerie Museum).
From the Obelisk of Luxor at Place de la Concord we headed up the Champs Elysée, ending up at the Arc de Triomphe by sunset.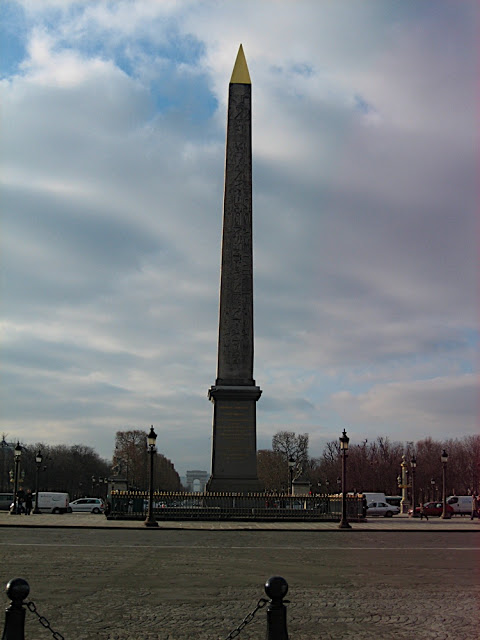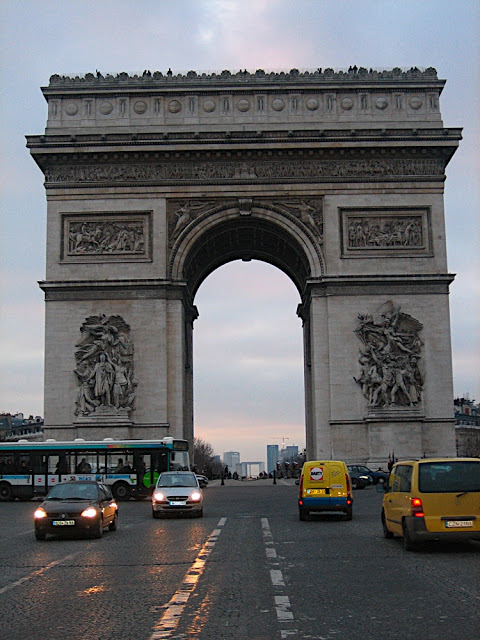 Iconic Sites of Paris
Day two of our whirlwind Paris itinerary, has us heading to iconic sites in Paris. Today we visit the Eiffel Tower, walk along the Seine, and head to Montmartre.
Part I Morning- Eiffel Tower and Paris Markets
Another morning walk began at Rue du Bac walking on Blvd. Raspail, passing by the Assemble National and along the Seine.
We crossed at Pont de l'Alma, noting the monument designating Princess Diana's crash site.
From there we went up Avenue du President Wilson through the market and up to the Trocadero. From there it was down to the Tour Eiffel.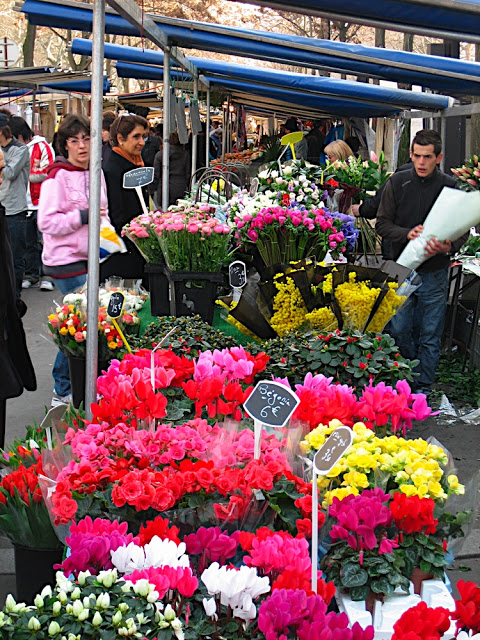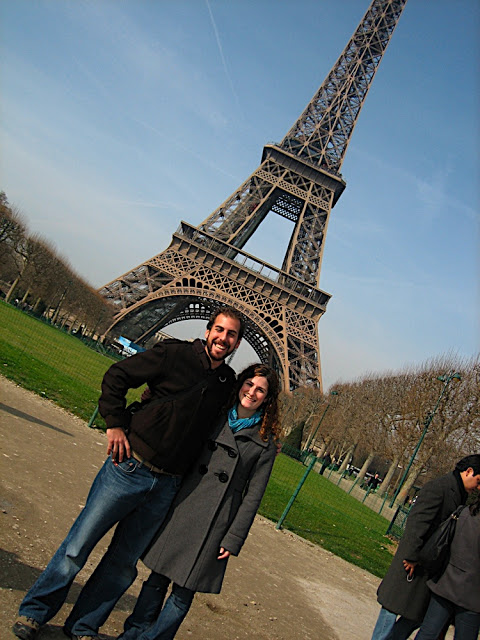 Part II Afternoon – Montmartre
The afternoon had us heading to Montmartre. We started by climbing to the Sacre Coeur and then wove our way down through the streets. We made a walk-by viewing of the Amelie cafe, and ended by the Moulin Rouge.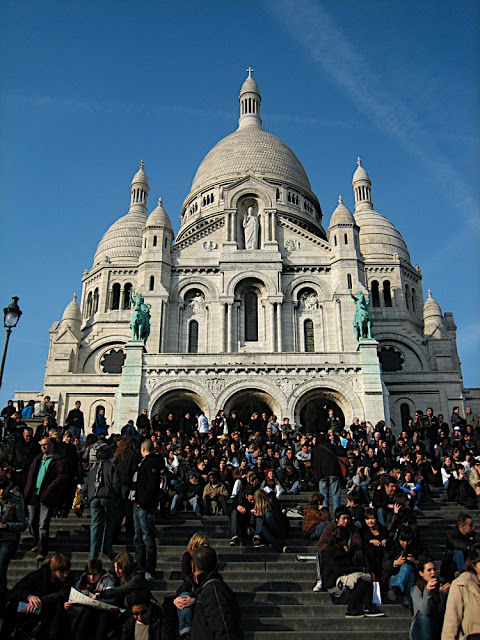 Map of Paris Walking Tour
Last thing before we move on to museums…the map of Paris, as promised. Click on the image to go to the interactive map where you will find: the first day walking tour; the iconic site- Eiffel tower walk, and then some of the other sites I mention. Tip: You can click the layers on and off on the lefthand side to view some or all of the markers!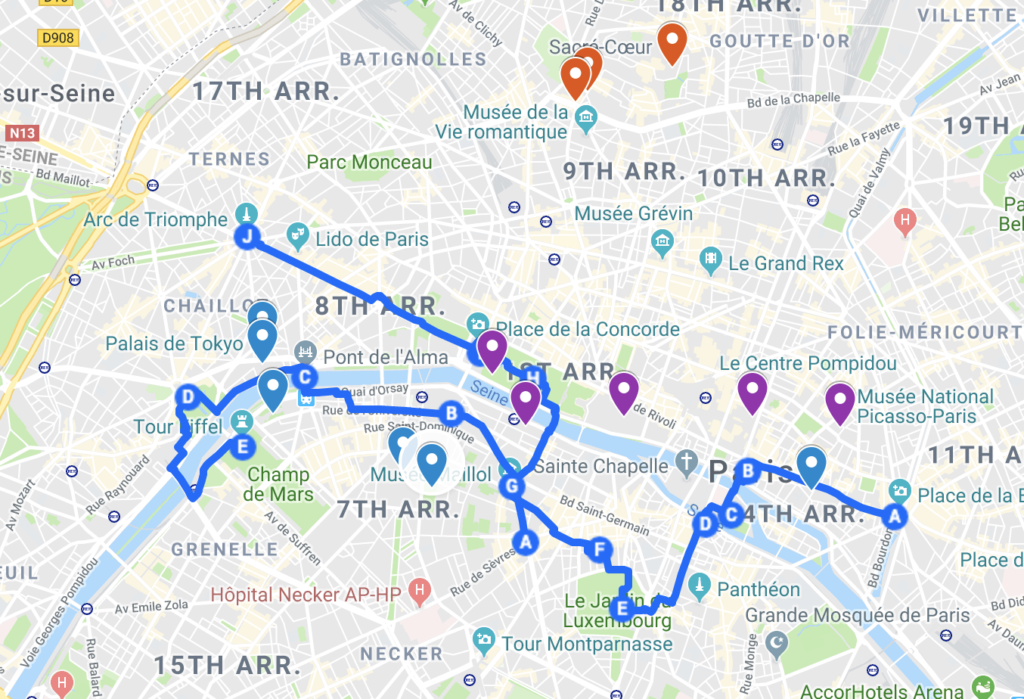 Paris Museums
There are so many museums in Paris, it would be hard to see them all in one trip without getting museum-ed out. Here are some suggestions for museums we loved in Paris and together work well in one day.
Must- see Museum: The Louvre
If you only have one day for museums in Paris, you must visit the Louvre! You can spend the whole day here, or not, as you wish.
When you're ready for a change of scenery, explore the quaint neighborhood of the Marais. If you're a Picasso fan, and still have some museum juice in you, head to the Picasso Museum.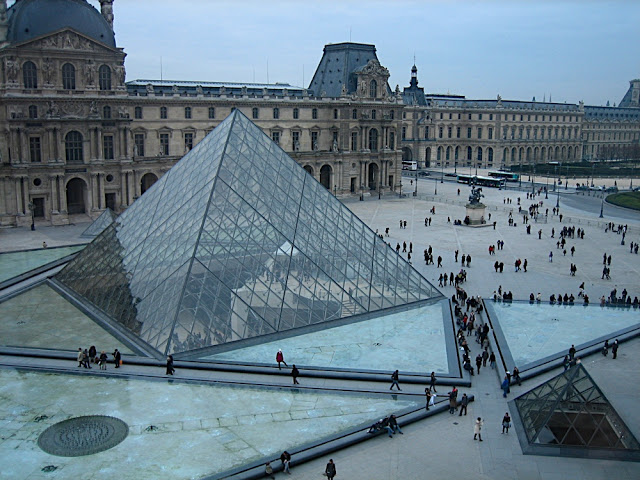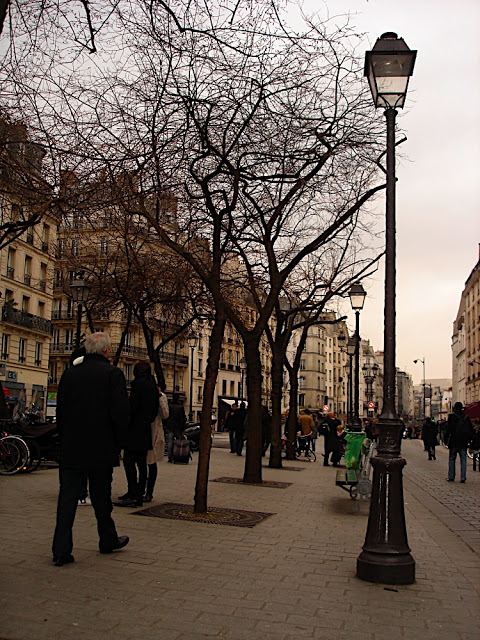 Modern Art Museums
For our second day of museums, here's a selection of three modern art museums that are located smack dab in the middle of Paris. I think that you could see all three in one day if you are short on time. But I would say a morning at Musee D'Orsay and an afternoon/evening at Centre Pompidou sounds delightful.
Musee D'Orsay– if you heart impressionism, this is a must-see. For me it is just so quintessentially a part of Paris. And other than the Louvre, this is my other personal must-see museum in Paris.
Centre Pompidou– for the modern art lover. This super interesting building houses modern and contemporary art.
L'Orangerie– a small museum with big big paintings. I would stop during your initial walking tour through the Tuileries gardens to see this museum. It is a must for Monet fans!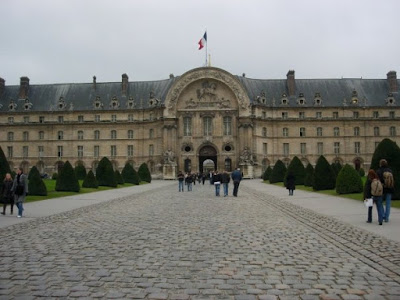 More Recommended Museum Options in Paris
If you have some more time, here are a few good museums for a variety of interests:
Musee de Quai Branly– a fabulous natural history, anthropological, ethnographical museum. I loved it and I know my kids love these types of museums.
Les Invalides (Army Museum)– military and French history museum. For the history lover in Paris.
Photography Museum– not huge, but some rotating exhibits are excellent.
Palais Galliera – Musee de la Mode de la Ville de Paris- otherwise know as the Fashion Museum- has mostly 19th century clothing on display. For fashion lovers! (Update 2019: temporarily closed for renovation)
Palais de Tokyo– modern and contemporary art exhibits, near the Trocadero.
Rodin Museum– Clearly for lovers of Rodin! The highlight of this museum is the sculpture garden with the famous "The Thinker" statue.
One more thing….there are dozens and dozens of museums in Paris! I could never list them all, but these are ones we visited more recently. One of the reasons Paris is a great winter destination is because of all these amazing indoor options!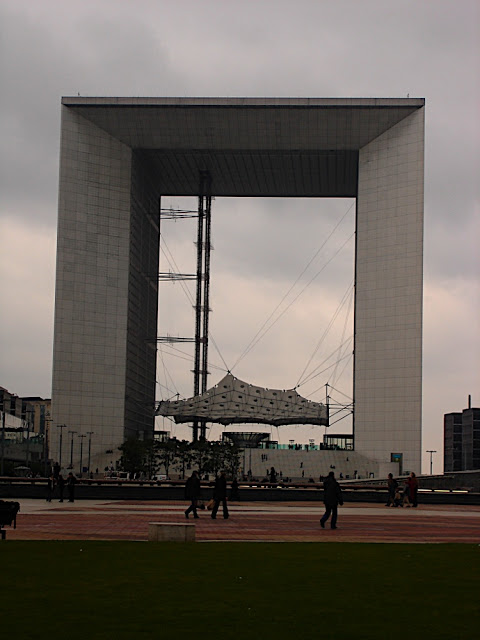 Paris Outskirts- Destinations!
If you only have one more day to visit Paris, then Versaille is the day trip I would most recommend. But there are no shortage of options within the Paris city limits and outside of them.
If you have some extra time, are sick of museums, or feel the need to leave the downtown bustle, here are some other attractions on the Paris outskirts.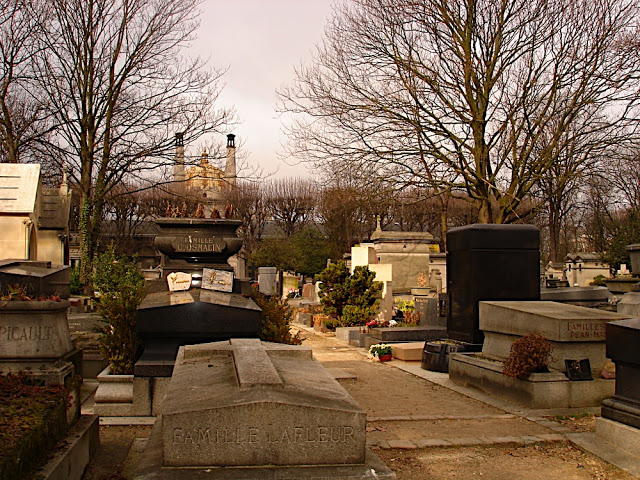 Destinations within Paris
La Defense– a business area, for lovers of modern architecture or devoted mall shoppers!
Chateau de Vincennes– a small chateau you can see without leaving the city! Save on rail fare!
Pere La Chaise– huge cemetery including gravestones of many famous people!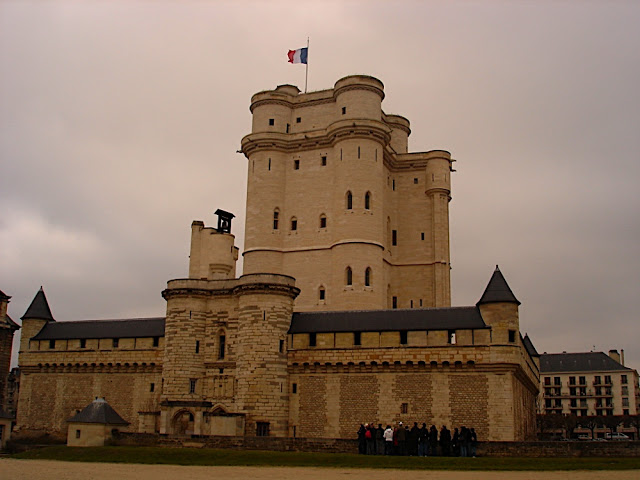 Destinations Outside of Paris
These make great day trips from Paris! So no guide to Paris touring would be complete without these options.
Versaille– the quintessential French palace to see, most would categorize under "Paris 101". If you have 5 days in Paris, this is my choice for your one day trip from Paris.
Giverny– Monet's home and inspirational garden. Really just a beautiful place. You can see those famous waterlilies in real life!
Castles– Since this is a Paris for Beginners guide, I'm not going to go into all the options, but there are many! Some of the most famous are Fontainebleau, or Chantilly.
DaVinci Code Tour– another idea for those first timers in Paris that have an affinity for all things Da Vinci Code, is to take a themed tour, or do one themselves. Lots of places I mentioned on the walking tour are featured.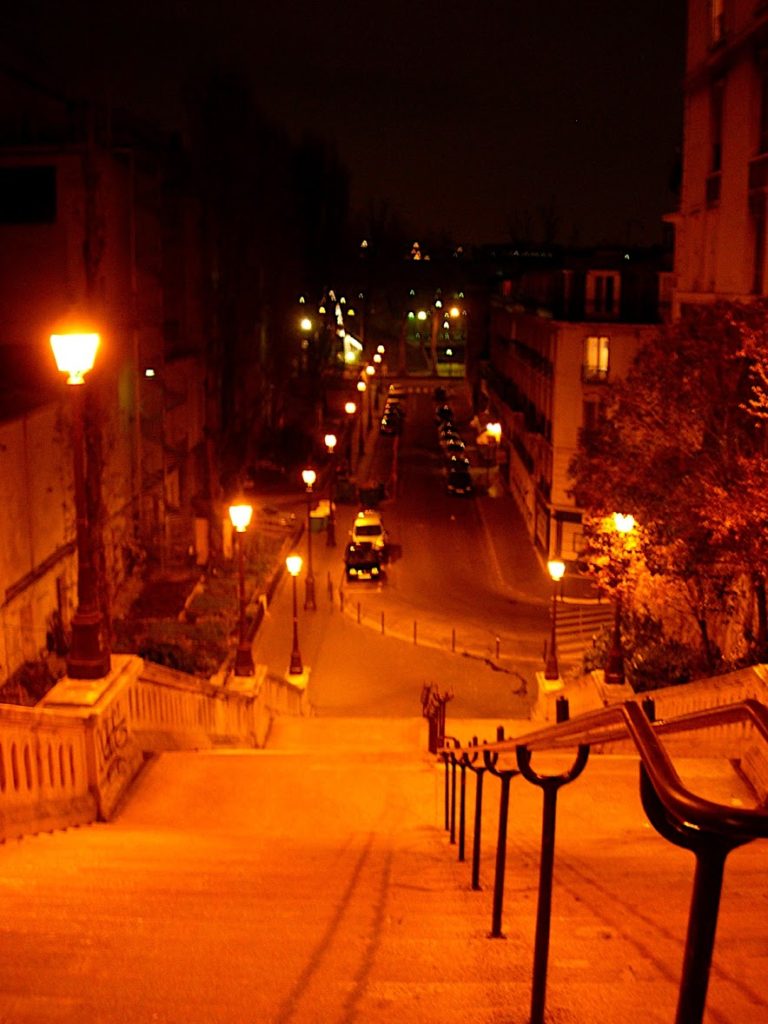 City of Lights, City of Love
Wrapping it up from Paris with love. There are too many places to eat in Paris and too many places to stay in Paris for this article. So I will just mention 3 of our favorite restaurants in Paris, perfect for a romantic dinner!
Where to Eat in Paris
Relais de l'Entrecote– For delicious steak and fries.
20 Bis Rue St Benoît, Paris; tel. 01 45 49 16 00
Essaouira– For fabulous couscous and Moroccan food.
135, Rue Ranelagh – 75016 Paris 16ème; tel. 01 45 27 99 93
Le Dix Vins– Nice and cozy, this place is super romantic and has great traditional French food. 57 Rue Falguière, 75015 Paris, France; tel. 01 43 20 91 77 (closed)
Wrapping up the Beginners Guide to Paris
Before you go on with your travel planning, I suggest you also read What Not to Do in Paris!
If you have not been to Paris, I hope you found this guide to the City of Lights helpful to get started with your travel planning. For more details on each of these locations, consider getting a travel guide!
Have you been to Paris? Was is as magical as you imagined it would be? Did you eat more than you ever thought possible? Just me??? LOL! Let me know of any questions in the comments!
Need more ideas on how to afford your trip to Paris, read here. And then read this if you're toting kids along for your trip!