Take advantage of the perfect fall weather with this New York City Fall Bucket List. New York in the fall is just lovely, with a crisp breeze and leaves changing color. Whether kids are in school, or at home, our NYC fall bucket list activities tend to be weekend activities.
Fall weekends in New York have a propensity to be packed with outdoor festivals and street fairs. The fall season only really lasts a few short weeks before cold weather sets in. So to make the most of our limited time, I've put together an autumn bucket list!
Some of these suggestions will serve you wherever you are, but lots of research went into local New York recommendations. If you're visiting New York for the first time, or have been living here all your life, read on for not to miss activities to do in the fall.
Coming up with our New York City Fall Bucket List
The creation of this list comes down to this. We want to be outdoors as often as possible as long as the weather is not too cold. We will embrace the traditional ingredients of fall: read apples and pumpkins, and celebrate the seasonal holidays.
In between that, there's not much time for much else. Museums will be there for us in the winter when we're all in hibernation mode. So on to the list:
1. Apple Picking Near NYC
There are so many options for apple picking around New York City. They all, however will be over an hour away. Nonetheless, this is something we're really excited about doing this year with the kids!
Here are some options, for places to go apple picking near New York City. I've also noted other nearby attractions, so that you can make a full day trip out of it!
My driving approximations are from lower Manhattan/Brooklyn to give you an approximation. Many will be less if you live in the Bronx!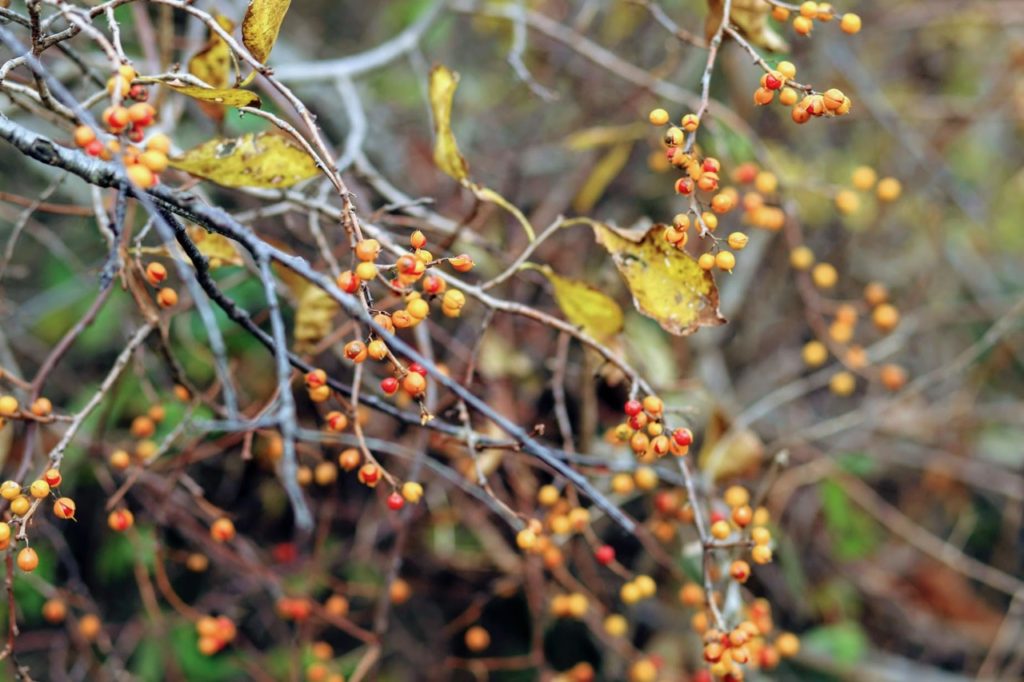 Riamede Farm– Chester, NJ, approximately 1.5 hours drive from NYC, free hayride on weekends. Near the Patriots' Path trailhead in the Black River Wildlife Management Area (check to make sure there is no hunting going on).
Sun High Orchards– Randolph, NJ, approximately 1.5 hours drive from NYC, hayrides available. Close to Dickerson Mine Preserve, a former mine site that is now a public park with hiking trails.
Wilkens Fruit and Fir Farm– Yorktown Heights, NY, approximately 1.5 hours drive from NYC, hayride included. It is very close to Franklin D. Roosevelt State Park, and also Croton Gorge Park. [Update: This is the farm we chose in 2019, and it was chaotic with so many people.]
Stuart's Farm– Granite Springs, NY, 1.5 hours drive from NYC, hayrides available. Close to Lasdon Park and Arboretum (entrance fee may apply), and Muscoot Farm, a preserved early 20th century farm, that seems like lots of fun for kids.
Outhouse Orchards– North Salem, NY, 1.5 hours drive from NYC. Close to the Ward Pound Ridge Reservation, for hiking, including the Trailside Museum (parking fee applies), and the Katonah Museum of Art (entrance fee).
How's that for a whole lot of options? Note, that several of these farms will also offer pumpkins! Bringing us to our next bucket list fall activity.
2. Pumpkin Activities
Pumpkin Carving– Let me be perfectly frank, carving a pumpkin and then letting it sit around and rot is not cool in my book. I really dislike food waste. Therefore, in our house, I will let the kids decorate pumpkins with other materials for the long term.
We then generally carve the pumpkin just for the few hours on the night it will be set out, and it goes straight into the fridge! Bringing me to the many uses of pumpkin.
Pumpkin Pie Baking– Pumpkin pie is such a quintessential fall flavor. I never knew I liked pumpkin pie, until I did. The trick is all about finding the right balance of spices: cinnamon, clove, ginger and nutmeg. We have tried many, many recipes over the years and most have come out great.
Pumpkin Seed Roasting– As soon as you carve your pumpkin, put aside the pumpkin seeds to be roasted. Here are directions for how to roast pumpkin seeds.
Pumpkin Soup Making– Gosh there are so many iterations. If I only have one tip, it's to make sure you use real broth (meat stock or bone broth), it really notches up the flavor, whether you go for a traditional pumpkin soup with sour cream, or a spicier version with coconut milk and anything in between.
3. Foliage Hiking in and Around NYC
There are so many great places to go hiking around New York City to see the fall foliage. And as we are already in October, it is most definitely time to get moving! End of the month or the first week of November tend to be the peak colors time. Here are some options:
Harriman State Park– This New York State park is only an hour drive from New York City and has tons of hiking options for all levels! Check out this post for more information.
Bear Mountain State Park– This park is a mecca for families in the New York City area, and for good reason. It's close to the city, has great views and various recreation areas.
Palisades Interstate Park– This park runs along the New Jersey side of the Hudson River and has several hiking and biking paths. As a matter of fact, it was our first fall hike when we moved to New Jersey several years ago. Pack a picnic and end at a playground for the littles.
Brooklyn North Forty Natural Area– This is an area of walking trails right in Floyd Bennett Field in South Brooklyn as part of Gateway National Recreation Area. We didn't find a trail map, but the trails are marked on Google Maps, and since it is very much in New York City reception was not a problem. We went on a foliage hike last year in the North Forty Natural Area and it was great! All the pictures in this post are from our hike!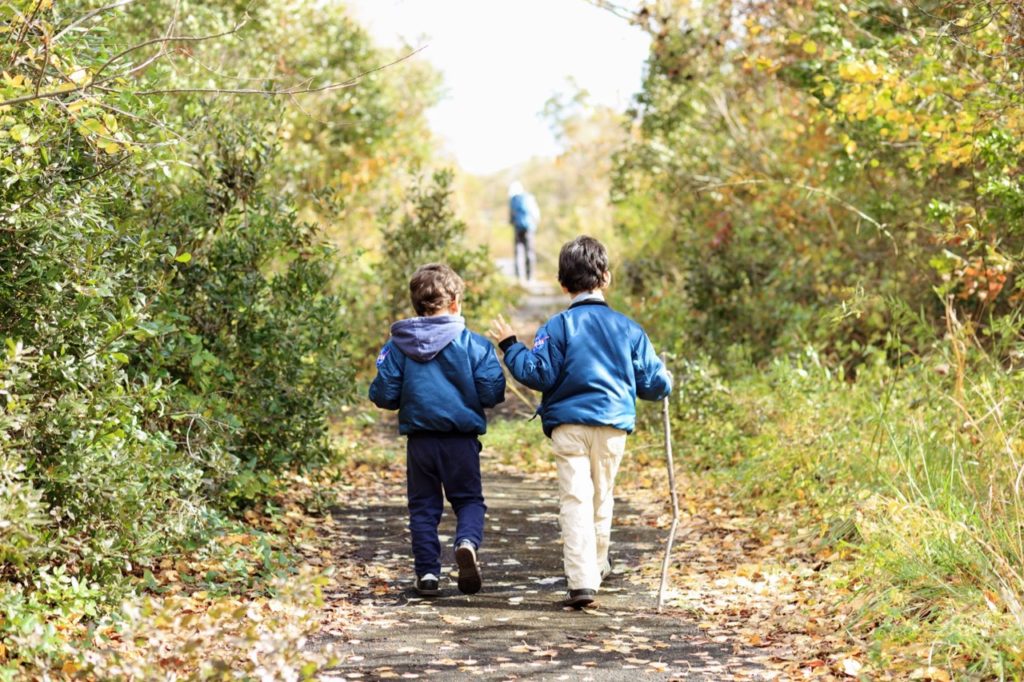 4. Visit One Place on Our New York with Kids Bucket List
Easy as that…we have been to most, but not all places on our NYC with kids bucket list and are itching to wrap it up!
There are so many great places to see in New York in the fall, like the Brooklyn Botanic Garden, parks- Central Park, Prospect Park, etc. Not to mention, that pretty much every cultural venue puts on some sort of fall festival, costume party, Halloween party, seasonal fair etc.
While lots of destinations are missing posts (coming up..at some point), places we haven't been to include: Socrates Sculpture Park in Queens, Wave Hill in the Bronx, and Snug Harbor in Staten Island.
5. Celebrate Fall Holidays
High Holidays– we are already in the midst of the Jewish High Holidays. As a matter of fact, I have a post coming up detailing food ideas for those following the GAPS diet.
Columbus Day– This is a day off for the kids, but not for work. In the past I have taken them to the Columbus Day Parade on Fifth Avenue. This year I'm thinking we will change it up since it falls on Sukkot.
Halloween– As the kids get older (as we get older), we become less fond of this holiday. Particularly the part that involves processed, unhealthy candy. We have not yet decided how we will "celebrate", but our neighborhood has a good trick-or-treating scene so we may have to let it play out and figure out the candy situation afterward.
Thanksgiving– Ever since moving back to the US, we always celebrate with a traditional Thanksgiving dinner. Thankfully it is one of the easiest holiday meals to plan on a GAPS diet!
Check in on our Summer Bucket List:
Before we completely move on, here's a quick update on how we did on our summer bucket list.
Upstate New York Weekend– Not exactly in the summer, but we did go to Harriman State Park in the spring. And technically our camping trip was in the Catskills.
Long Island– Nope. We drove in the opposite direction for our final summer weekend getaway- details coming!
Return to Jacob Riis Beach– Yes we did!
Children's Museum of the Arts– Nope.
Camping– Yes we took the kids camping for the first time! Here's your guide to preparing for a camping trip, and our visit to Mongaup Pond!
Battery Park Sea Glass Carousel– We did go to Battery Park (and the Statue of Liberty) but the carousel is still pending.
More– Yes we did so much more! We were in Israel for a significant portion of the summer…lots of posts coming up!
What's on your fall bucket list?