Every summer, New York city closes down some streets for pedestrian fun. This year, we got to walk down Park Avenue. There were various areas with booths, freebies, workshops and food stands of course. The highlight was being able to walk through the Park Avenue tunnel! There was a sound installation by Jana Winderen called Dive. The tunnel was lit up in blue and green lights, and there were oceanic sounds. It was a cool experience!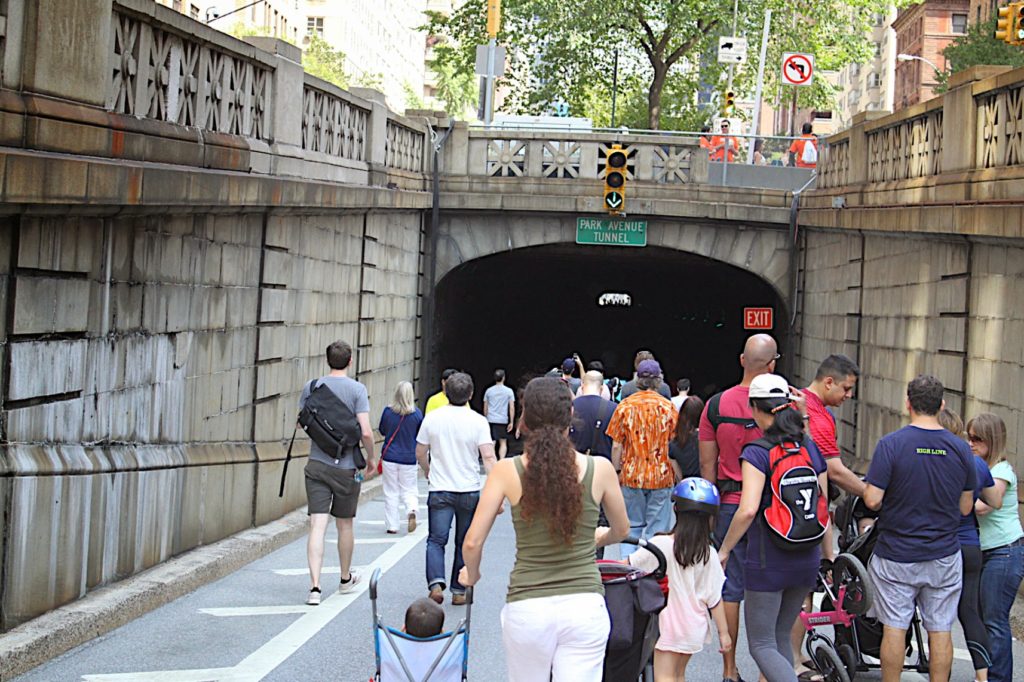 And when we exited, we found ourselves right up in front of Grand Central Station!
Want to see more of our adventures in New York City? Head on over here!