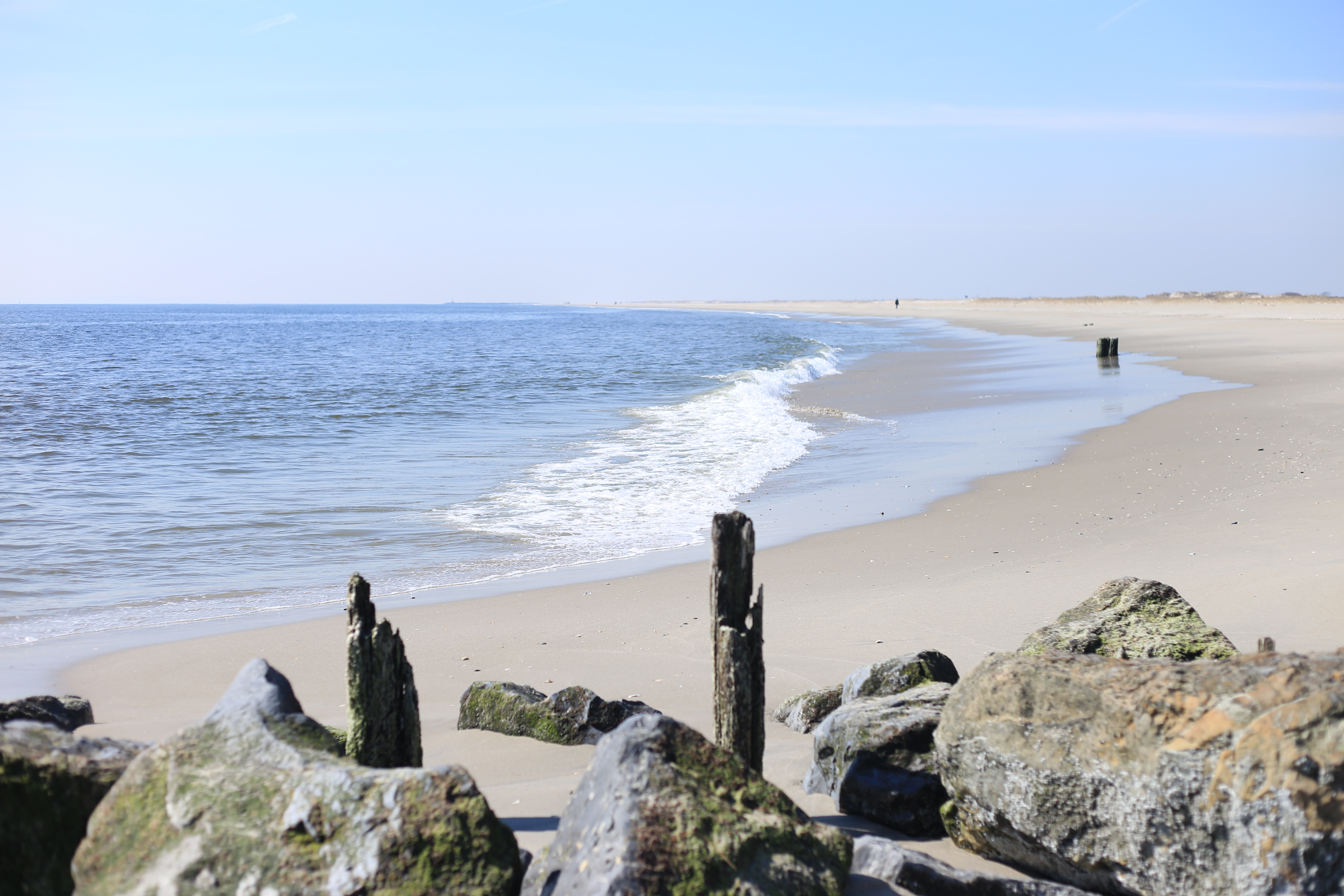 On a clear and sunny late winter day…all those words to say- about two weeks ago…we took the kids to meditate on a quiet beach. It's amazing what a little bit of time in wide open spaces, staring at the waves and playing in the sand can do for our little guys!
On this day, we checked out two new to us beaches in Queens: Fort Tilden beach and Jacob Riis Park. And we can't wait to go back in the summer! Read on for where to park in Fort Tilden and how best to visit Jacob Riis beach in the Rockaways!
Fort Tilden Beach (Breezy Point)
We started our adventure in Fort Tilden/ Breezy Point. There is an old military site there that was not really in our realm of interest. But just past the forts, there is a road leading toward the Silver Gull beach club (Beach 193rd street).
Obviously the members- only club was closed at this time of the year, but you can turn off the road to the left, keep driving toward the beach, and there is a small parking lot on the right side and access to a wide open beach.
For us it was a really nice change to see the wide ocean in front of us with no obstruction, no ships coming by or other beaches in the distance, as we see in the Brooklyn beaches. Other than a couple people that had come fishing, we had the beach all to ourselves. What a treat!
Fort Tilden Parking
Another option for accessing the beach, is through Fort Tilden itself. During lockdown, we went to enjoy the open spaces of Fort Tilden. Inside the Fort there are a few different parking areas that are open. Note: there are signs that say the parking is not for the beach!
There is a huge grassy area with many fields. Past the football fields, all the way at the end there is a wire fence with a gate. In our experience this gate is open to the beach road, for walking and biking.
If you take a right on that road, there is access to the beach. That said, this is not a recognized beach and there is no life guard. It is best for sitting, or walking on the sand.
Once on the beach in Fort Tilden, if you look to your left (East) you can see the bath house at Jacob Riis!
Jacob Riis Park
From Breezy Point, we got back on Rockaway Point Boulevard and drove a few more minutes to the East and arrived at Jacob Riis Park.
Jacob Riis has a huge (paid) parking lot and is definitely set up for the summer crowds. There is a large bathhouse building, and we saw surfers and paddle-boarders on the water and then housing their gear there.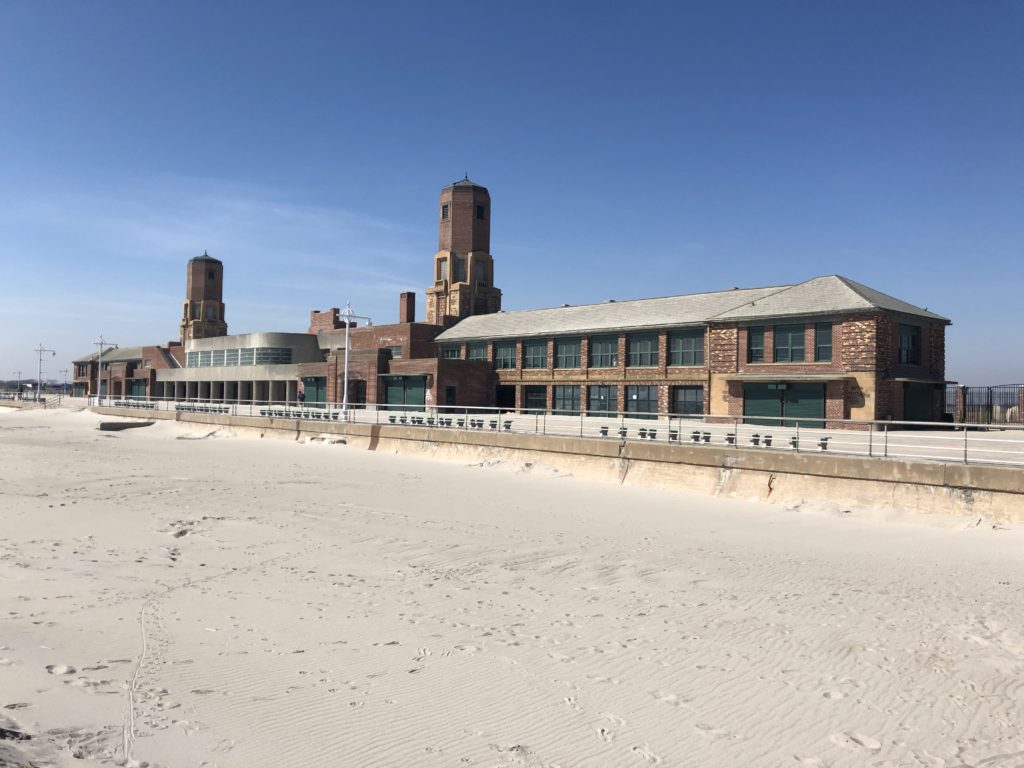 On Jacob Riis park there is also a playground and a nice boardwalk for scooting, biking and walking! We had every intention of scooting down but the mounds of sand were too irresistible. The summer promises food trucks and much activity so we are definitely planning a trip back!
To Visit Jacob Riis (without a Car)
Jacob Riis Park in Rockaway, Queens is open for the summer season roughly from Memorial Day to Labor Day (sometimes a bit longer into September). You can take the Q35 bus from Flatbush Junction to get to the beach. To get to Flatbush Junction from anywhere in the city, take the 2 or 5 subway to the very last stop.
If you are lazy to drive all the way to the Queens beaches, check out the beaches in Brooklyn, that are easily accessible!
Do you visit beaches in the winter time? Or are we the only crazies braving the wind?
P.S. As promised, coming up on Friday, a New York City recap. And looking ahead…let's talk parenting, birthdays and planning our coming trips! So much to say, so little time.