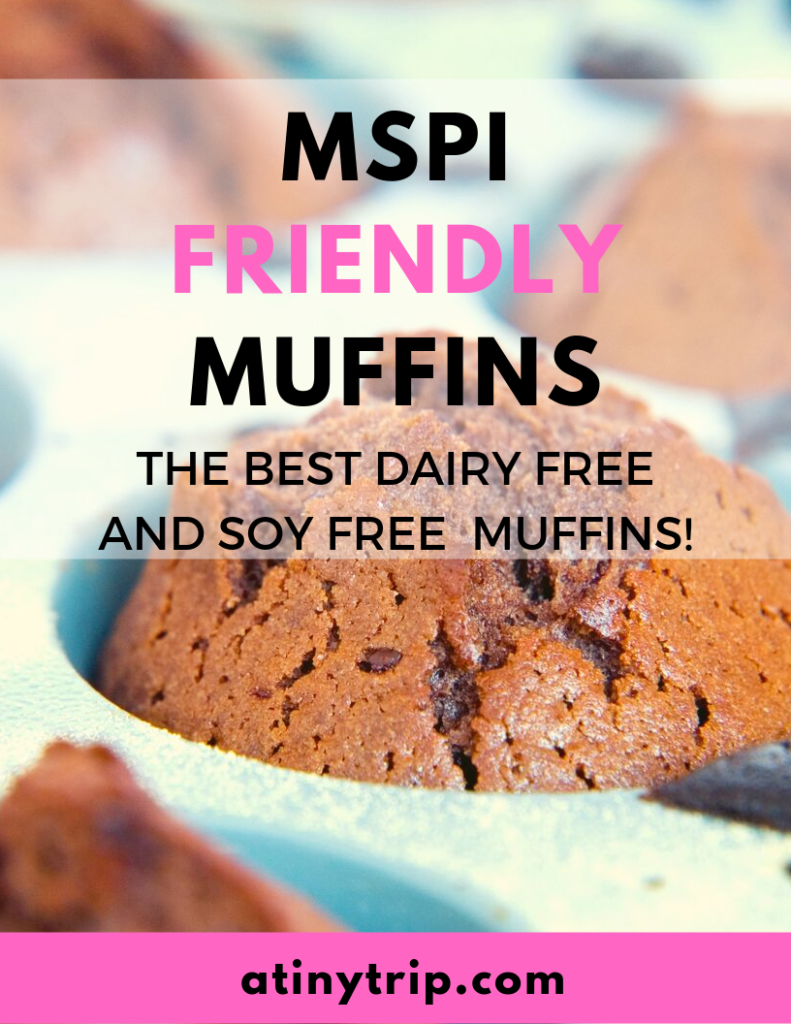 There is nothing quite like a muffin. Except, that is, an MSPI friendly muffin! The hardest part of being dairy and soy free, other than giving up cheese, has been being limited in options for store-bought baked goods. But no worries, I've been working on it! After trying many recipes, this muffin recipe has emerged as our family favorite: it's tasty, filling and uses ingredients I always have on hand. Nothing quite like a simple muffin recipe to start your day!
MSPI Friendly Muffins
Ingredients:
2 carrots, shredded (1-1.5 cups)
1 1/2 cups whole-wheat flour
1 tsp baking soda
1 tsp ground cinnamon
1/2 tsp ground ginger
1/2 tsp salt
1/3 cup coconut oil, melted
1/3 cup honey
1 tsp vanilla extract
1 egg*
1 cup applesauce, or other fruit purée**
Method:
1) In large bowl shred carrots.
2) Add dry ingredients, then wet, and mix together.
3) Spoon into muffin liners.
4) Bake at 350 F approximately 25 minutes
Notes
*To make egg-free, add an extra teaspoon of baking soda, and finish off with a tablespoon of vinegar.
**I usually use unsweetened applesauce, but have also made these using pumpkin, strawberry/banana and apple/berries purées. Essentially any sweet puree or baby food you have on hand should work.
Adapted from 100 Days of Real Food
Are you dairy and soy free? Do you have any great recipes that are MSPI friendly?
I hope you love this dairy free, soy free muffin recipe as much as we do. It is definitely a toddler approved muffin in our house. Just don't ask me how long they keep…because they end up gone in no time!
For more ideas check out my post on (also MSPI friendly) homemade granola bars! Or see this post of healthy toddler lunch recipes!