So you know how when you get on a local bus at home, it takes 3 times as long as just driving there in a car, because the bus keeps having to break to pick people up and drop them off (think line 4 in jerusalem)?
Well, we got on a bus from Mcleod Ganj to Manali, in the mountains, in India, where the street only fits a lane and a half, traffic includes bikes, motorcycles, rickshaws, cars and cows and I'm not sure they've heard of driving school. And it was a local bus.
It was a 12 hour journey of screeching brakes, sharp turns and general stench. But we made it to Manali. The views were nice too.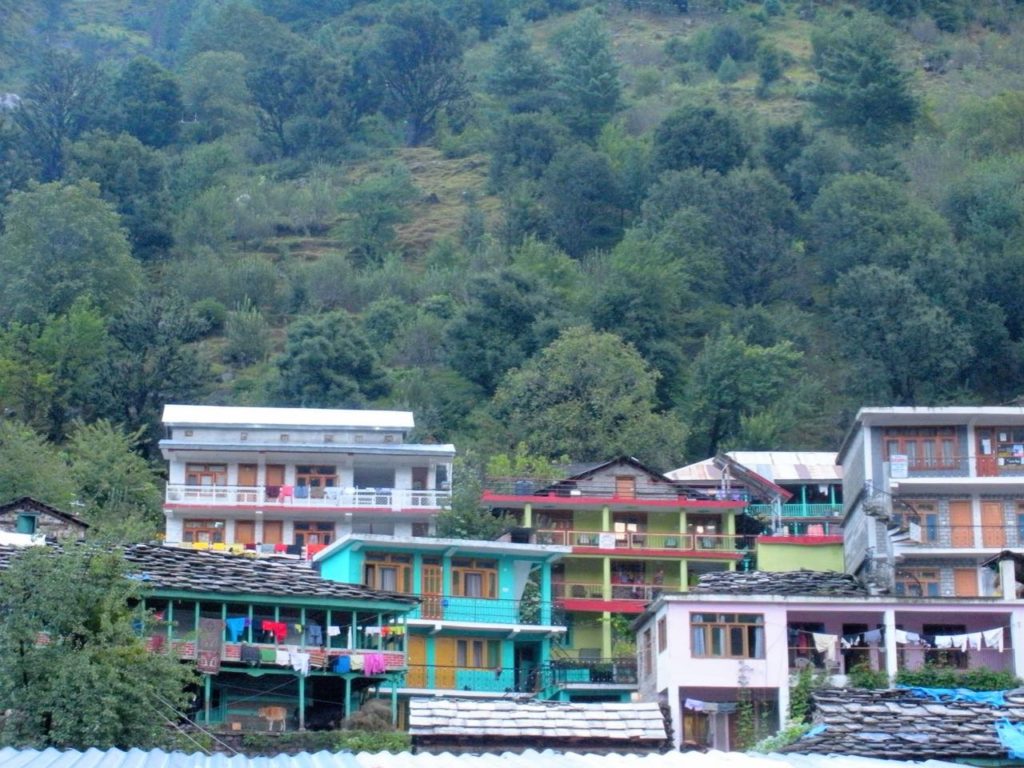 Vashisht
We only were in Manali for about 15 minutes until we ventured up the hills to a small village called Vashisht. It was getting dark so we settled for a cheapie guesthouse.
Morning came, trying to rain so we rustled around the alleys of Vashisht until we stumbled across Amer. Not my friend Amer but the guesthouse. It was a new and nice room complete with a balcony and a view, and the hardwood floors were a luxury.
Vashisht is a little one street town with a Hindu temple at the top of the road. There are some hot springs inside the temple and around which locals and tourists bathe and wash clothes in.
There is a town elephant also, that makes random appearances with his owner, a baba. Once we got settled in, it started to rain, and didn't stop for the next 3 days. The next couple days we kept busy with chai, cards, chai, tasty food, and hot chocolate.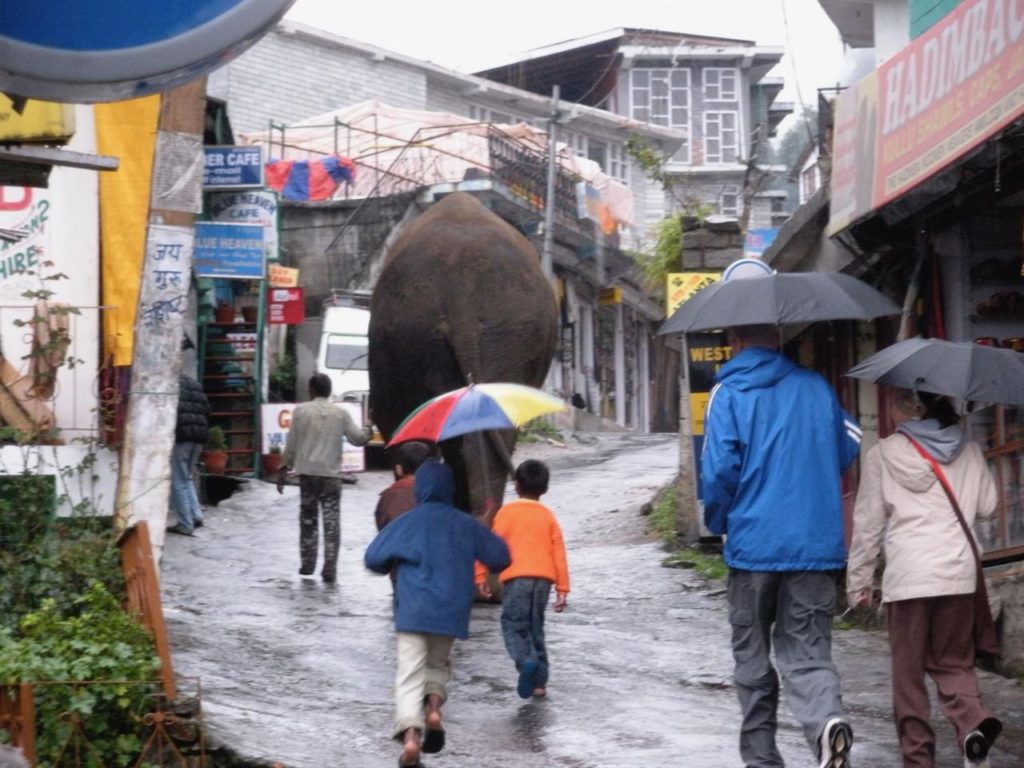 Exploring Manali
Then despite the rain, we walked down to the Manali's (Old and New) for some exploration.
New Manali, the transport hub of the area is full of hotels and restaurants found in the valley close to the apple orchards.
Old Manali, just up the hill from New Manali is where the "lalies" (Israelis) hang out. it was Saturday and we found a restaurant that serves chunt (chamin) on the sabbath. Well, we ordered it and it wasn't too bad.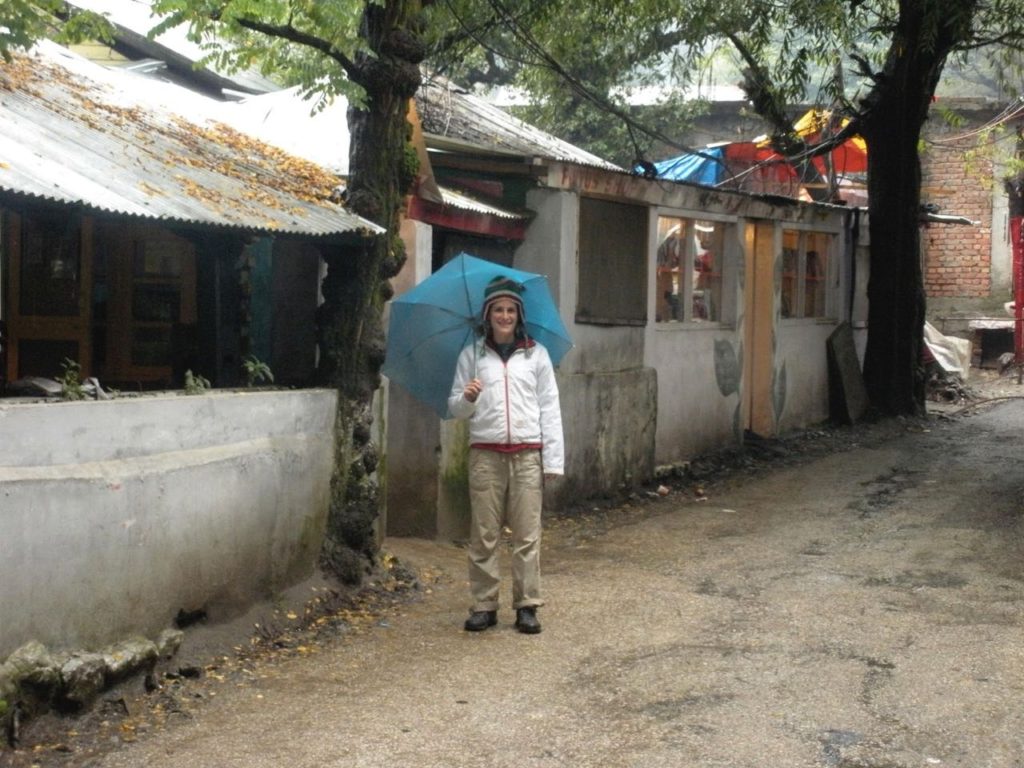 We walked around Manali and up to the Manu Temple while digesting the chunt. On the way down, we stumbled upon a "german bakery". German bakeries are everywhere but this one had a cheesecake that had just come out of the oven and we were adventurous!
As we were heading back the rain stopped, some sunlight broke through the clouds and we finally were able to catch the view of the newly snowcapped mountains. It was beautiful.
We rushed up towards our guesthouse to get a front row seat on our balcony in time for the sunset.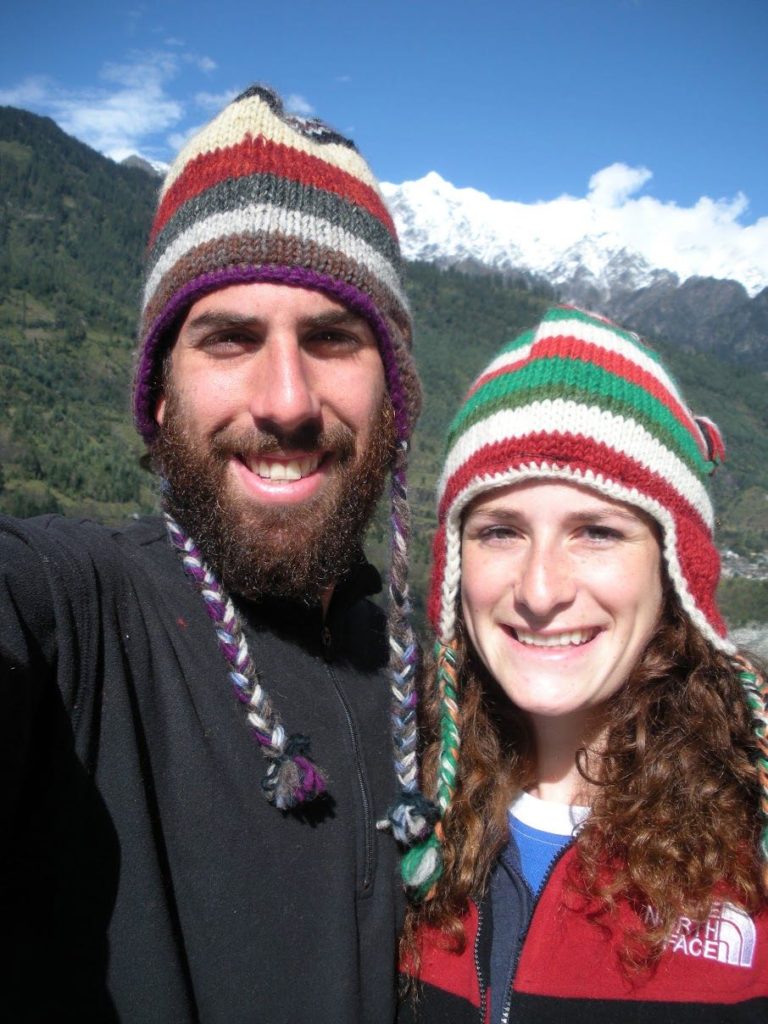 It turns out that the torrential rains in the area caused a road closure on the highway south of Manali. We were stranded. Luckily, the roads opened the next morning and we bought a bus ticket out of town for the following evening.
We spent our last day enjoying the views and took a short walk to a waterfall half an hour away. Even the lalies make it to the waterfall.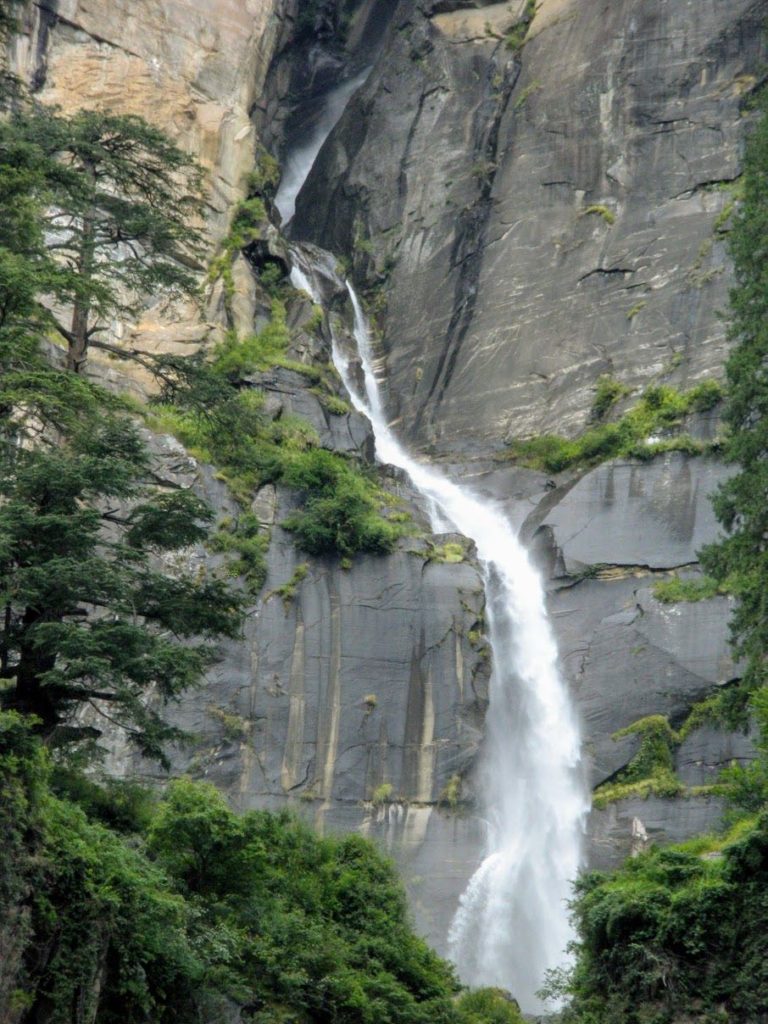 Planning Your time in Manali
The area around Manali is in the mountains. The things to do are all outdoorsy- hiking, rock climbing, trekking and more. Inquire upon arrival. There are several travel agencies in New Manali.
Lodging in Manali
New Manali: only has larger hotels, located in the valley, not so nice.
Old Manali: Israeli backpacker hangout, not recommended, has a couple modest temples.
Vashisht: on the mountain, better to stay here, plenty of places to stay with nice views.
Vashisht
Accommodations:
Amar House- at the end of the road keep walking and then head left. tel: 9816191530; 250 Rs for double with bathroom, huge and nice room with wonderful view of river and mountains
Food:
Maa Sharada- great little restaurant with brothers running front of house and kitchen; everything is delicious; good prices.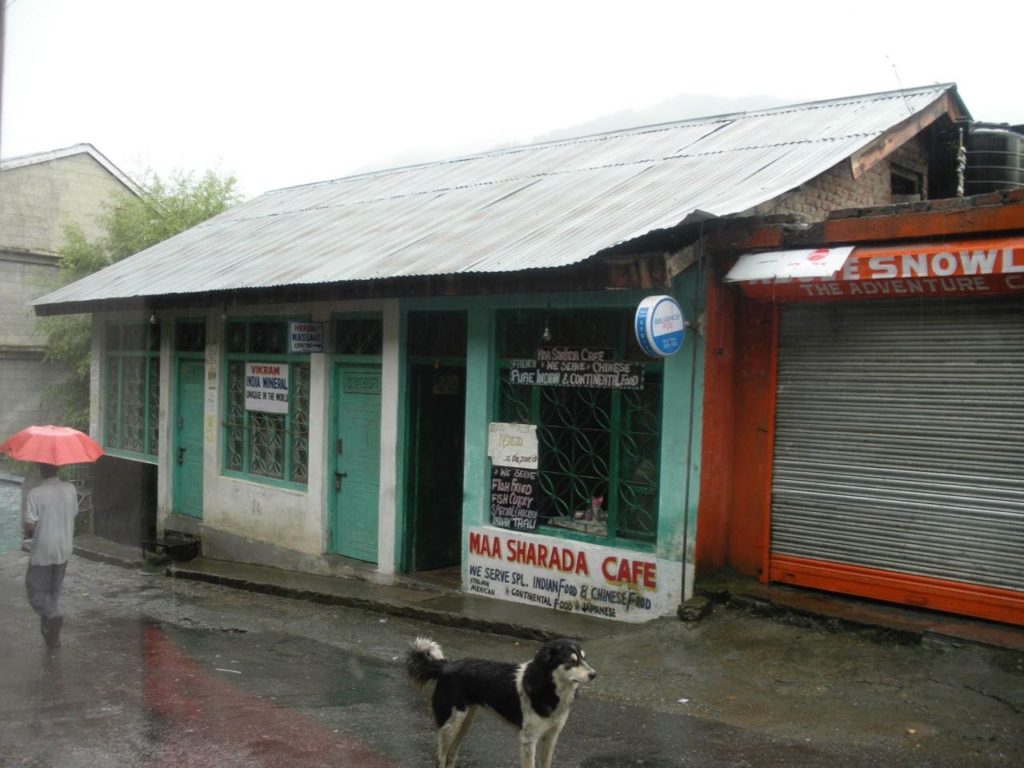 Manali to Chandigarh
We took our first deluxe AC bus to get from Manali to Chandigarh. It only runs at night, is full of middle-class Indian tourists and lots of luggage. The seats are almost as comfortable as Egged.
With snacks and blankets in hand we boarded the 10 hour bus. Surprisingly it wasn't that bad and we even dozed off a bit from time to time.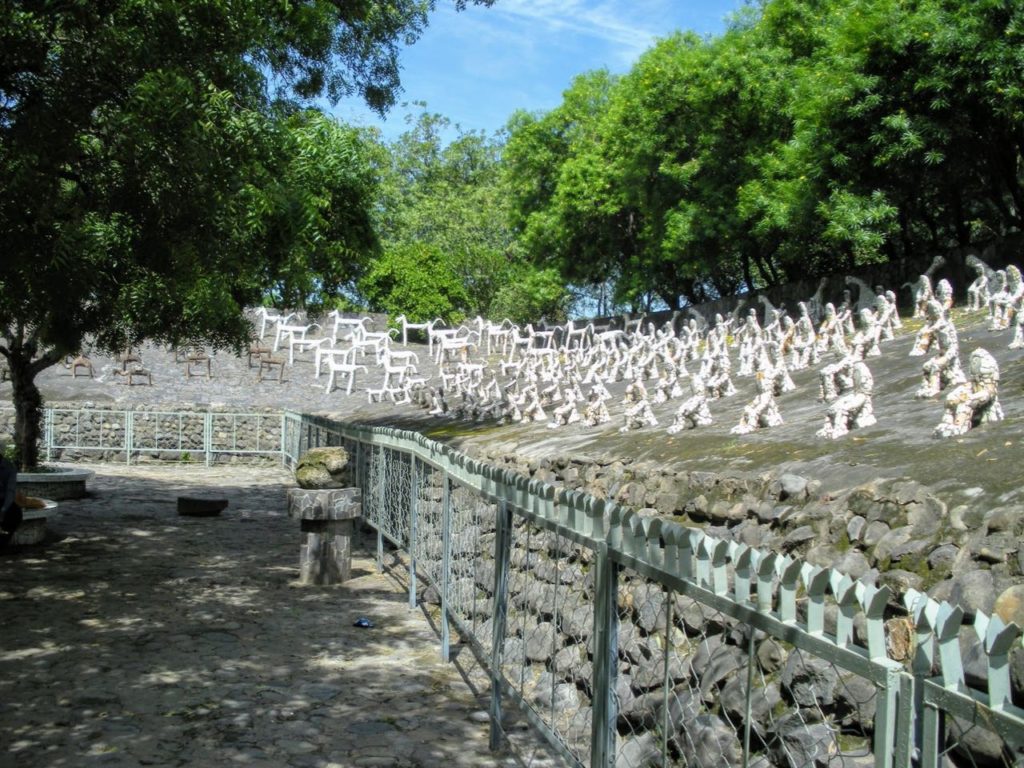 Arriving in Chandigarh
At 5 AM the bus stops in Chandigarh. Drowsy and disoriented we disembark and go to leave our bags at the left luggage so that we can explore the city.
It goes well; then we realize we are not at the city bus stop but at a stop on the highway. We retrieve our luggage, take a nice empty local bus to the city bus stand and re-deposit our bags at the left luggage ready to start the day.
After successfully finding breakfast (it's not easy to find anything open at 8 AM in India), we walk to a hotel a few blocks away (yes blocks, Chandigarh has blocks!).
And many different excuses later we come to the conclusion that the hop-on-hop-off tourist bus, that we were planning on taking for the day, is definitely not going.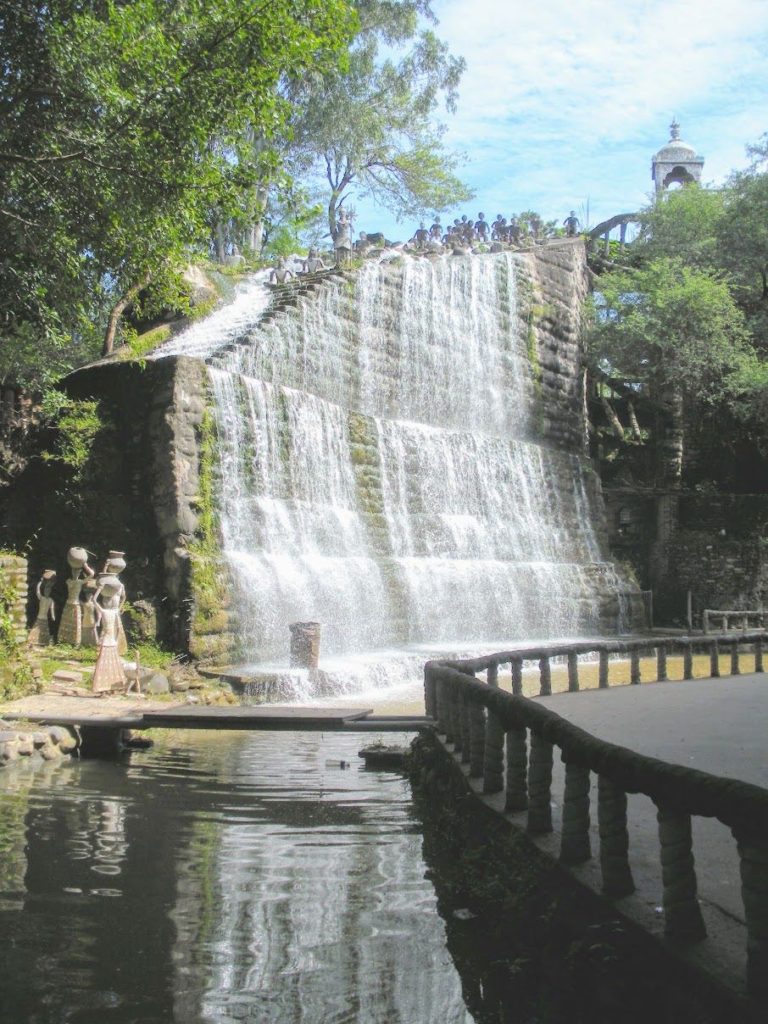 Exploring Chandigarh
So we take a rickshaw up to the rock garden. It is a rock garden created by Nek Chand, that is a maze of structures and characters, very a la Alice in Wonderland.
After our stroll we went to the see the LP recommended High Court. Apparently there was fascinating architecture. We only saw a concrete building and an almost interesting museum on the history of India's judicial system.
From there is was off to Sukhana Lake, a very nice artificial lake with a boardwalk along it. Perfect for our chill afternoon.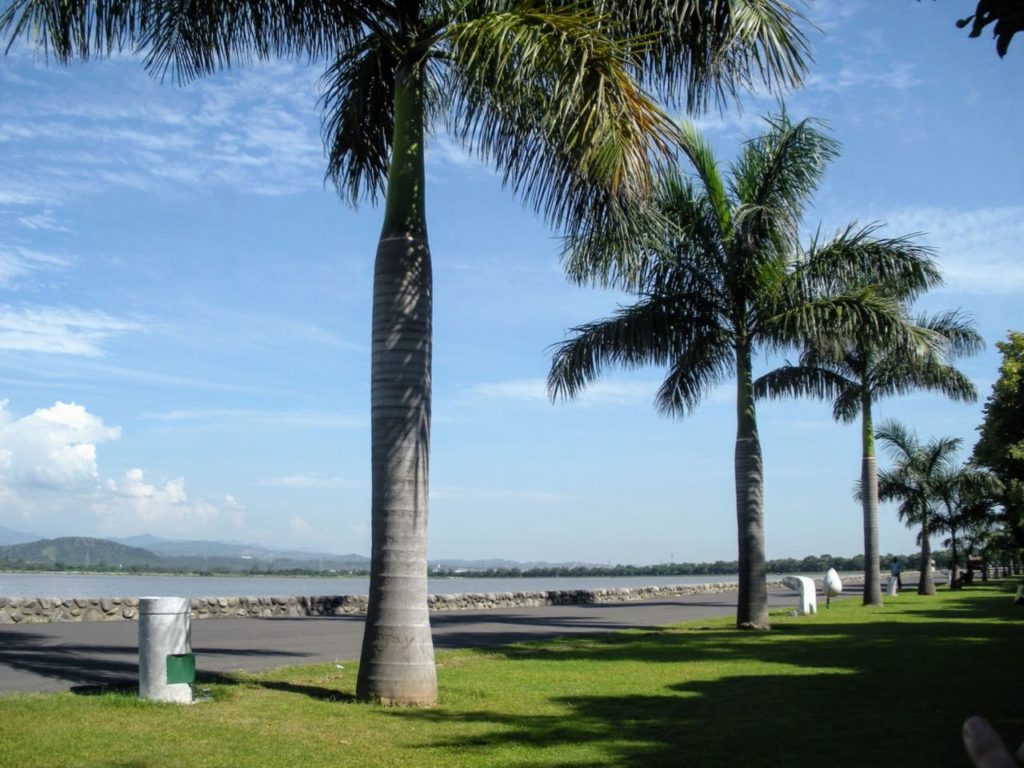 Chandigarh was India's first planned city, and we were super-impressed by the wide grid like streets and the general order of the place. Even the policemen seemed to have a handle on the city (being helpful when we asked, shooing away beggars and vendors from the bus station, and directing traffic). This is a miracle in India.
We ended our day with an afternoon coffee at another hotel near the bus station, after which we retrieved our luggage and headed off to the train station.
That evening we took yet another Shatabdi Express. The appetizer juice and biscuit, first course soup, main course thali, and ice cream dessert don't leave you with even a second to think before you arrive at your destination.
So we were back in Delhi, and it would be just a day and a half of errands and shopping before we continued on our journey south.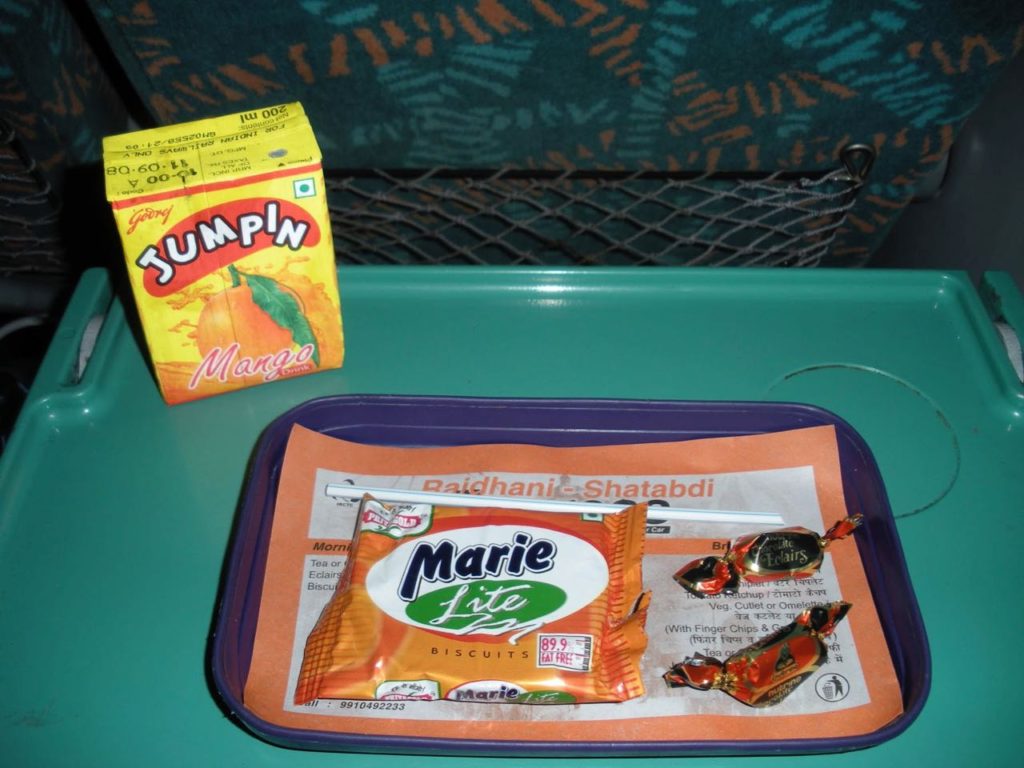 Planning Your Time in Chandigarh
Attractions in Chandigarh
Rock Garden: really cool to wander around and for photo-ops; concerts and shows occasionally, 10 Rs.Lake: nice to walk around, paddleboats, take a nap on the grass
High Court: supposedly has interesting architecture; a somewhat interesting museum covering the history of the Indian judicial system, very close to the lake
Food:
Mermaid Cafe: next to the Lake; grab a Kingfisher draft and lunch