Crossing the Brooklyn Bridge is an iconic New York City experience. What many tourists don't realize is that getting to the bridge and crossing is not as simple as it seems. Sunny days mean extreme crowding on the Brooklyn Bridge. The Brooklyn Bridge is a major traffic artery, and as such, tourists and locals need to be mindful of their journey. If you're crossing with kids, read on to be prepared to make this trip the best it can be, and enjoy the walk!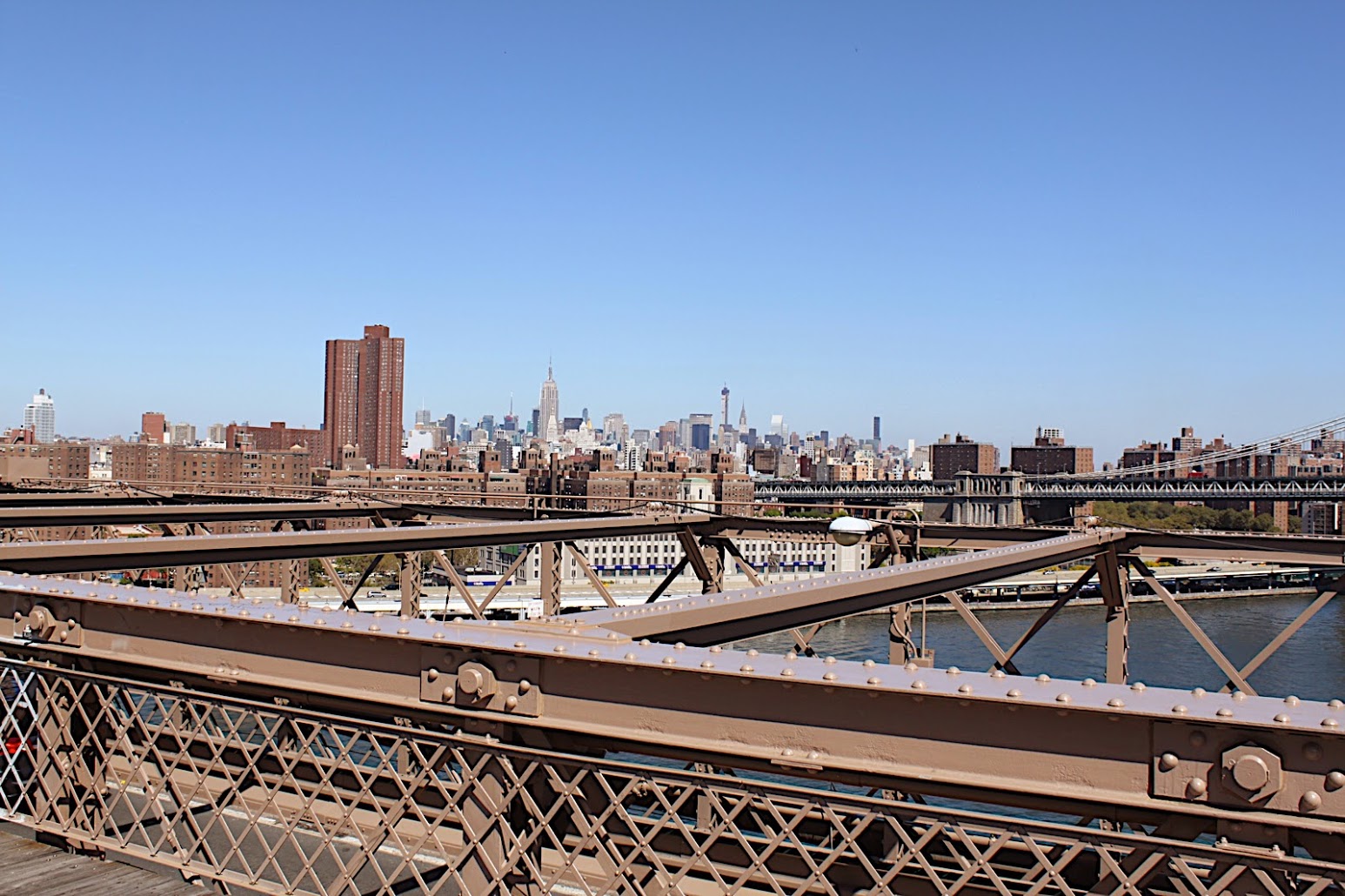 Prepare for Crowds
Crossing the Brooklyn Bridge takes at least 30 minutes if you are rarely stopping. If you want to take lots of pictures (as most visitors do), you should plan to be on the bridge for at least 45 minutes to an hour. On nice days, the bridge gets very crowded and you have to be prepared to just take it easy and go with the flow (of people).
If at all possible, I suggest a baby carrier over a stroller, just because this makes it easier to navigate. However, we took both when we went with our little ones and it was fine!
City Hall Park
Crossing the Brooklyn Bridge
We have generally crossed from Manhattan to Brooklyn, but you can certainly go the other way! Coming from Manhattan you need to get to City Hall Park. There are numerous subway stations that will get you there:
City Hall N/R/W
Brooklyn Bridge City Hall 4/5/6 (elevator)
Chambers St J/Z
Chambers Street A/C/1/2/3
Park Place 2/3
From City Hall Park you're going to cross Center Street and get onto the promenade. Take care that this is a busy area and there are always lots of cars and movement. Once you're on the ramp it is smooth sailing….except don't skip reading my warning below!
When you arrive in Brooklyn, there is a pedestrian ramp over to your left, to get off. There are signs on the ground, so you won't miss it and the stairs will take you down and under the bridge. This will be the shortest way off the bridge. (If you choose to stay on there is a walkway that keeps going toward Brooklyn Bridge Boulevard but you won't be able to get off until Tillary Street, so I don't recommend it).
From there, you can choose to go on the north side into Dumbo, or the south side toward Brooklyn Bridge Park. Both areas are really nice to explore with children. Dumbo has cute shops, art installations and a famous carousel. Brooklyn Bridge Park is an excursion in and of itself with each pier housing something different: sports fields, playgrounds, and grassy areas. Pick the area that's right for your interests!
The subways on this side of Brooklyn are a bit of a trek:
High Street A/C
York Street F
Clark Street 2/3
View from Dumbo
View from Brooklyn Bridge Park
And that's about it, just one more thing:
Warning: Look Where You're Going!
The top level of the Brooklyn Bridge is not particularly wide, and there is a white divider line. One side is for pedestrians and the other is for cyclists. For your own safety and those around you, please, please, please, stay on the correct side of the line! Pedestrians crossing over to take pictures on the bicycle side make it dangerous for themselves and cyclists!
View of Governors Island
Take Snacks
As I already mentioned, the walk on the Brooklyn Bridge is enjoyable. There is usually a slight breeze (or a cold wind, depending on the season), but it takes some time to cross. There are nice areas to explore on either side of the bridge with the kids, but snacks may be harder to come by, depending on the season.
If you are crossing from Manhattan to Brooklyn, there are several restaurants near the bridge, like Grimaldi's and Shake Shack just to name a couple famous ones. But, just like the bridge itself, if you're crossing on a beautiful day, these places will be packed and it's nice to have provisions with you for the little ones.
So there you have it! Everything you need to know about crossing the Brooklyn Bridge with kids. Any questions?
Now that's you're in Brooklyn, don't miss out on checking out Brooklyn Bridge Park and other outdoor activities in Brooklyn for families!
Interested in more ideas of places to visit in New York City with kids? That's here!