Princeton, NJ is the perfect nearby weekend getaway from New York City. This college town boasts cultural institutes and is surrounded by parks and nature perfect for visiting with kids. If you decide to head down to Princeton in the summer, you will discover a town that has just the right amount of bustle. There are plenty of places to go out, restaurants, and parks to explore. But, you won't find the town packed with college students. There are several places to stay in Princeton, and summer rates are favorable! So check out our weekend getaway to Princeton, and things to do in Princeton with kids!
Planning a Weekend Getaway to Princeton
The honest truth is that we were considering going for another weekend to upstate New York. It was a summer goal of mine, but also something I had looked forward to since our winter weekend in New Paltz and our spring weekend in Harriman State Park.
What comes to be is a repeated refrain around these parts- book ahead! While we had thought about going for a weekend getaway from NYC in the summer, we didn't solidify any plans.
When I finally got around to it, every single accommodation was either booked or the prices were inflated to tune of hundreds of dollars. I then expanded my search area into the Poconos in Pennsylvania and into New Jersey.
Our final destination of Princeton was determined by distance, only a one and a half hour drive from New York, and lots of interesting things I found to do in the area!
Driving from New York City to Princeton
Our short weekend getaway to Princeton, meant that I preplanned our activities so make the most of our time. Driving directly from New York City to Princeton would have been 1.5 hours. But we planned to stop at Duke Farms on the way, adding about 30 minutes drive time. Still, it was close!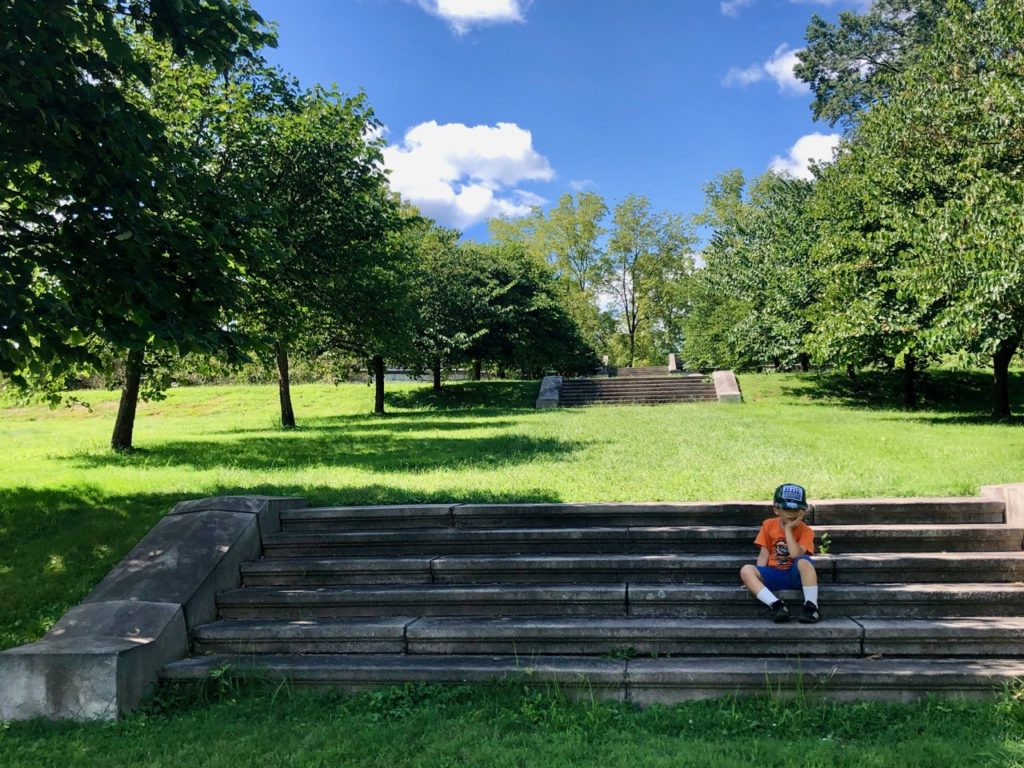 Duke Farms NJ
Duke Farms in Hillsborough, New Jersey, used to be a working farm. It's land was dedicated in a trust to form this huge natural conservation area that is very well maintained. The most accurate description of what it's like would actually be like a huge 1000 acre botanic garden. There are trails that criss cross the area, and are open for walking and biking.
Amenities
The visitor's center is well equipped with knowledgable staff to help you plan your time. They not only have maps, but you can borrow a whole kit with binoculars.
The Farm Barn cafe has organic and locally sourced menu options! We had lunch at the farm and everything, salads and sandwiches alike, was excellent!
Bikes- you can bring your own bike, but you can also rent one for a nominal fee. This is great because the property is so large, it's hard to see it all by foot.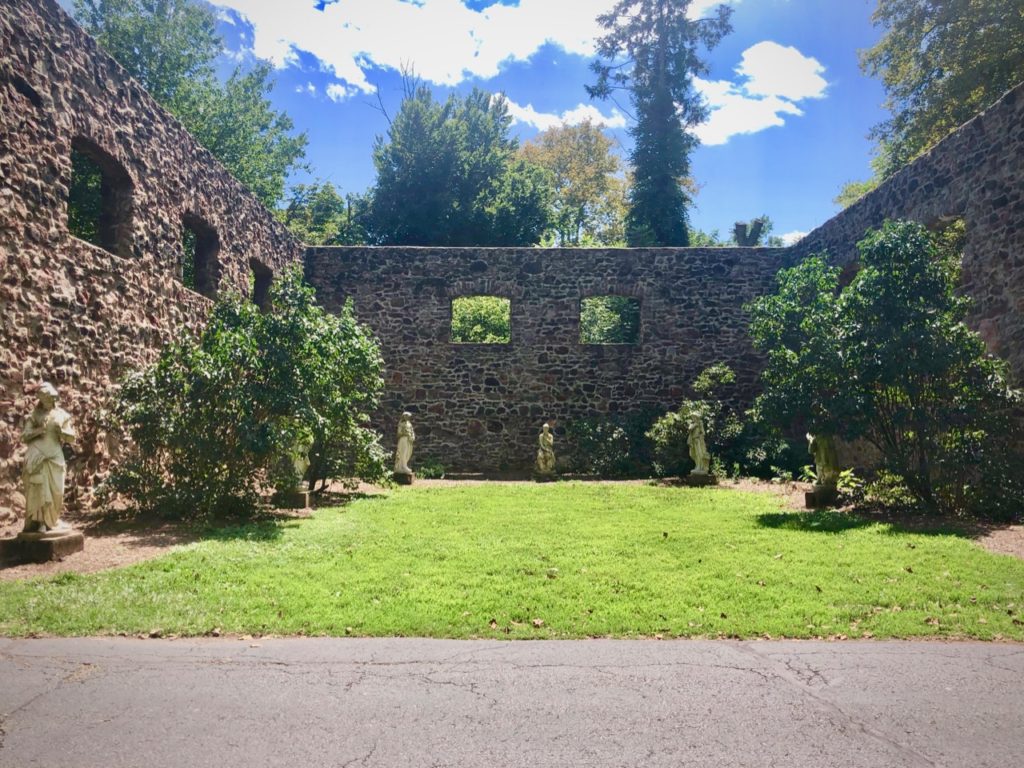 Exploring Duke Farms on Foot
For a first visit, exploring Duke Farms on foot, was a great option for us. We started off at the Visitor's Center. From there, you take a pedestrian path (with a dedicated crossing guard) across the main road to the South Gate Entrance.
We did a loop to see the highlights at Duke Farms, that was a combination of walking on paved and unpaved trails. We tossed rocks in Duke's Brook, then walked to the Hay Barn. From there follow the Research Path (or Central Way) to the Orchid Range.
Make another short stop at Otter Lake, and then head to the Old Foundation. From there we hiked through the gorgeous Great Meadow Path making our way back toward the South Gate Entrance.
With bikes, we would definitely head to the further reaches, all the way to the Arboretum. Here's a map you can look at ahead of time, but you can also easily navigate on your phone.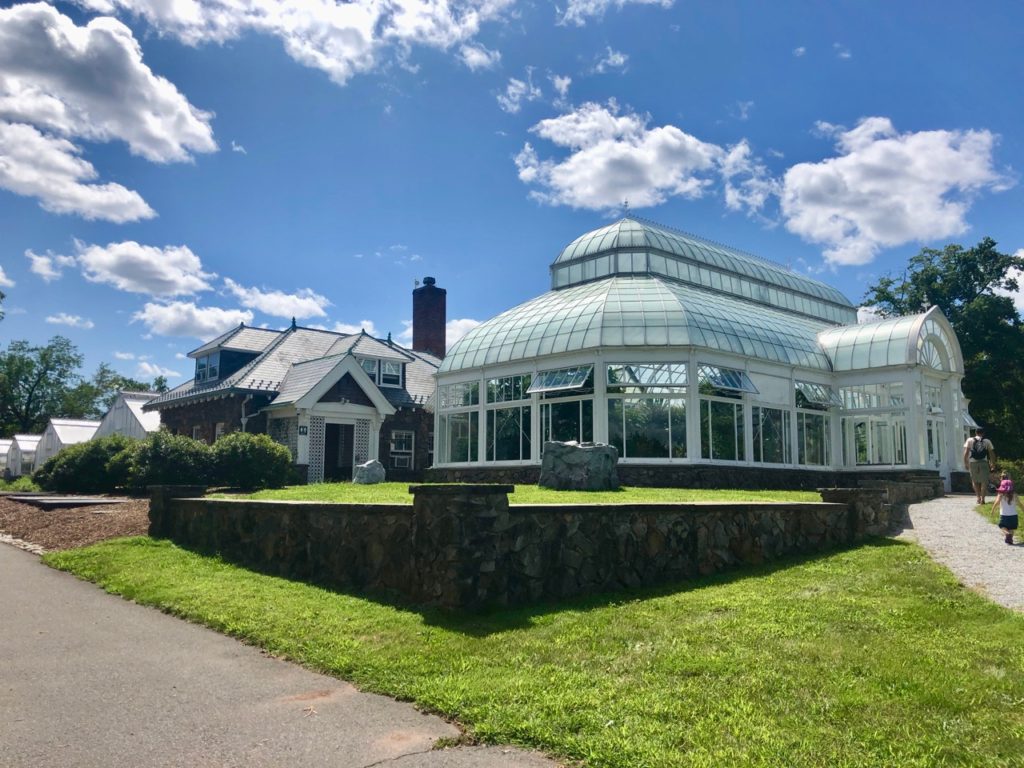 Things to Do in and Around Princeton
Our long visit to Duke Farms left little time to check out Princeton itself, but we did! In less than thirty minutes we were in Princeton and getting checked into a hotel. From there, a 10 minute drive on the highway had us in downtown Princeton.
Indoor Things to Do in Princeton
I had saved a couple of indoor options in Princeton, in case we got rain. However, the weather cooperated, so these are pending for a next visit.
Cotsen Children's Library– This library has children's books and a great looking area for kids to sit around. They have lots of youth programing as well if you're a local.
Princeton University Art Museum– Looks like a great museum with galleries featuring different periods of art, ancient to contemporary.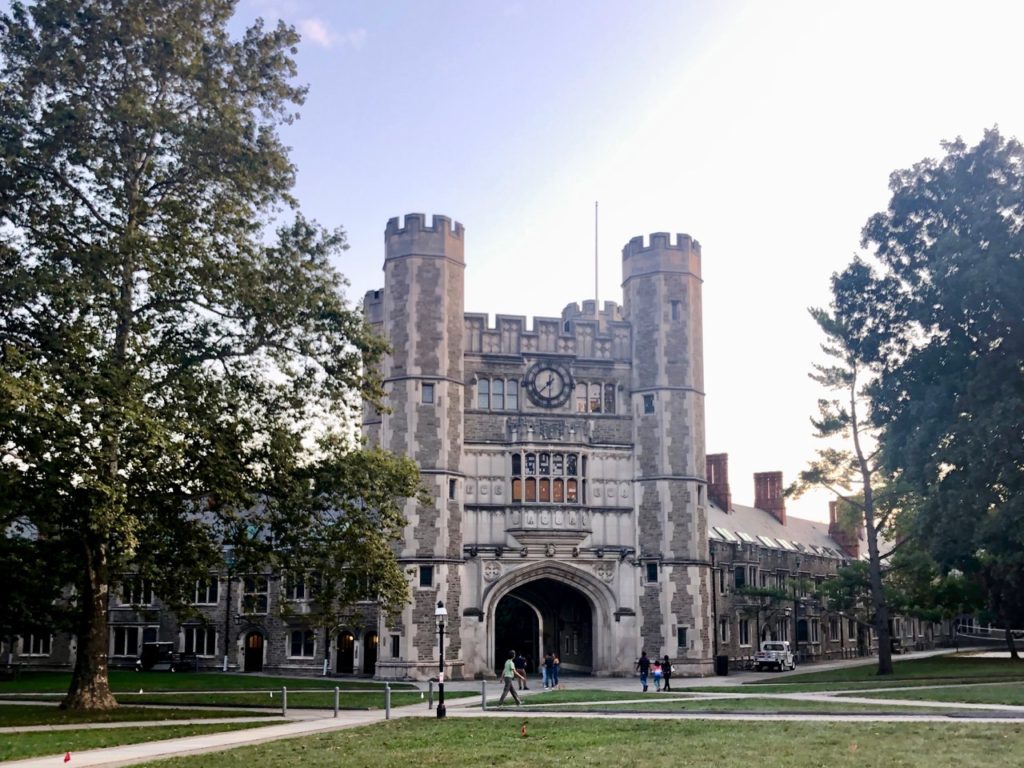 Outdoor Things to Do in Princeton
Princeton University Campus
Visiting Princeton University Campus was the obvious thing to do in Princeton. We took a short walk around, looking at the buildings on the main campus. Across the street from the main entrance is the Princeton downtown area with cute shops and restaurants.
Princeton Battlefield State Park
The Princeton Battlefield State Park was our first destination the following morning. There is not much to see in this large grassy field other than a few commemorative plaques to the battle that took place there during the Revolutionary War.
There were several families enjoying time on the grass, and even a few volunteers recounting the battle!
Institue Woods
Institute Woods is a Princeton University nature preserve, located immediately adjacent to the Princeton Battlefields State Park.
It is quite impressive, in that within steps you are fully immersed in a forest. We found the trails not very well marked, but using Google Maps worked for navigation.
When we had reached the walking limit of our three year old, we turned around and completed our forest bathing.
Delaware and Raritan Canal State Park
The Delaware and Raritan Canal State Park was the last area we visited. This network of trails along the canal is beautiful. There are several access points; this is the one we chose. With more time we easily could have spent the better part of a day walking or biking along the canal.
Another option for enjoying the Delaware River is going boating. We had every intention of renting a canoe, but again just ran out of time.
Billie Johnson Mountain Lakes Nature Preserve
For the sake of a complete guide, I will mention the Billie Johnson Mountain Lakes Nature Preserve. We did not have time to explore this nature preserve, but it looks like a great place to enjoy the outdoors with kids in Princeton.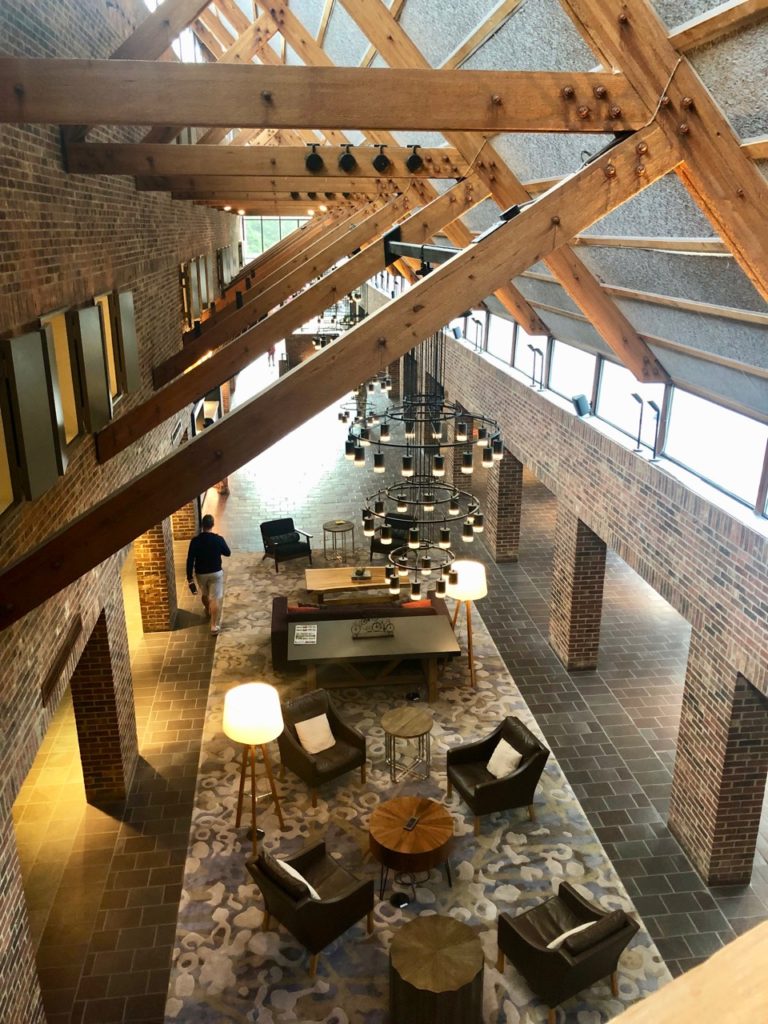 Where to Stay in Princeton
There are a lot of hotel chains around Princeton. Almost all of them run along the Highway 1. There are also some inns and smaller accommodations in Princeton itself.
For our purposes, we were using Marriott Rewards point, so it really came down to three options: The Westin Princeton at Forrestal Village, Princeton Marriott at Forrestal or the Courtyard by Marriott Princeton.
Believe it or not, we actually drove by the hotels before we decided, and booked one via the Marriott App.
Review of the Marriott Princeton at Forrestal
Our choice of the Princeton Marriott at Forrestal came down to the surroundings of the hotel. This is the only one, that was surrounded by trees and even walking trails. But it was still just off the highway.
As a general review I would say: it was fine. The lobby was nice and seemed recently renovated. There was a little play room with a pool table and foosball table that our kids enjoyed.
There was also an indoor pool on the lower level. It was basically fine for a hotel pool, though it could have been a little warmer. You know we had to check it out before we left!
The room had two queen beds, a desk, and a standard bathroom. What can I say? Nothing special. But it was clean and that's my most important hotel criteria.
Places to Eat in Princeton
Since we talked about what to do and where to stay in Princeton, all that's left for planning your Princeton trip is where to eat. Full disclosure: many places looked good, but we only had a chance to try a couple.
Alchemist & Barrister– This pub had typical American eats: burgers and fries. Solid.
Agricola– This restaurant is the type of place we usually go to: local farm to table style. Food ranged from excellent to just ok, but the atmosphere is nice inside.
So with that, I'm going to end this weekend to Princeton recap. Hopefully I've left you for a taste to plan your own Princeton weekend!
Any locals to Princeton? Where would you recommend to eat in downtown Princeton or otherwise?