And today, a break from the recaps, for something completely different…
Momcation– noun. vacation from being a mom.
You guys, after almost eight YEARS, I finally spent a night away from the kids! Yes, seriously it has been that long. And yes, I had tried to make this happen before, but for some reason or another, my plans always fell through.
This time, I couldn't wait any longer, not another year, month, week or day. It needed to happen. I was burned out and impending schedule changes were going to make it near impossible to happen if I waited even a few days more. So I told M, found a hotel, and hopped on the subway to hang out with the tourists!
This post may contain affiliate links. Thank you for supporting our work.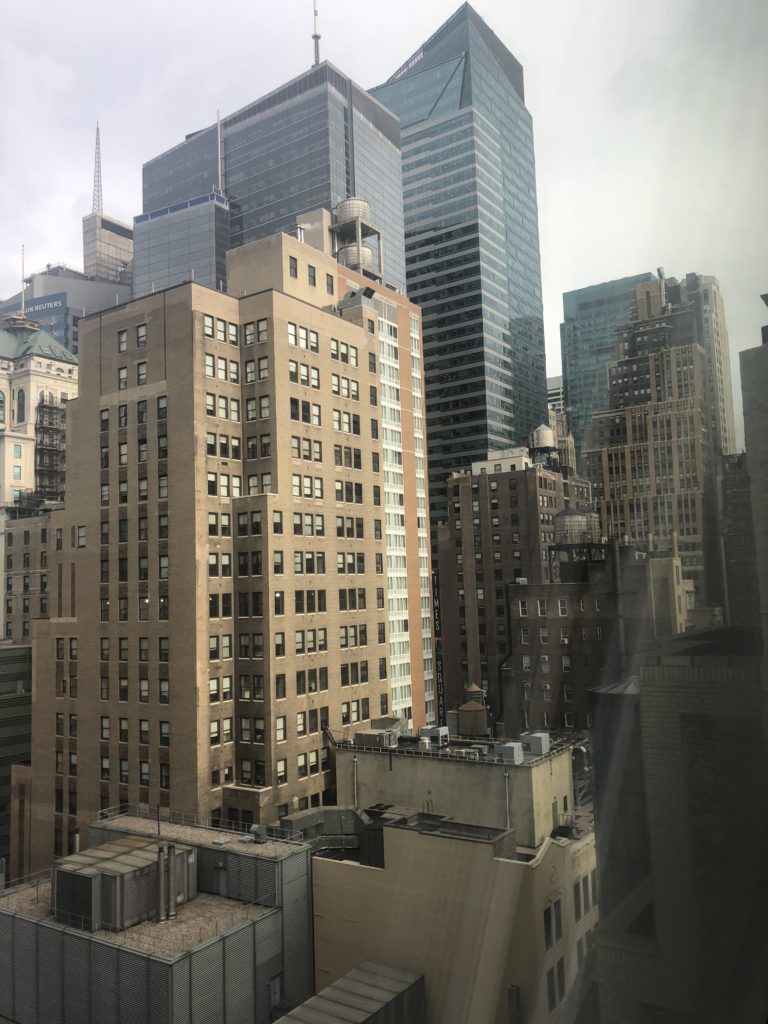 And let me tell you, it was divine. I set up no expectations for myself. After preschool drop off, I spent a leisurely morning at home, packing my things and jotting down some ideas of things I might want to do. I absolved myself of preparing meals in advance or catching up on laundry. Instead, I got my things ready and left.
Review of the AC Hotel in Manhattan
First thing, I checked into the AC Hotel in Manhattan. Let's be real, it's January so there aren't too many tourists around. I got an upgraded city view room and was excited to just plop down and chill in front of the tv for a bit before heading out.
The room was bright and inviting, and I let myself enjoy the quiet. I was not trying to check any destination off the list. My goal was just: rest. Do what I want to do, when I want to do it, and not have to take anyone else's needs into consideration.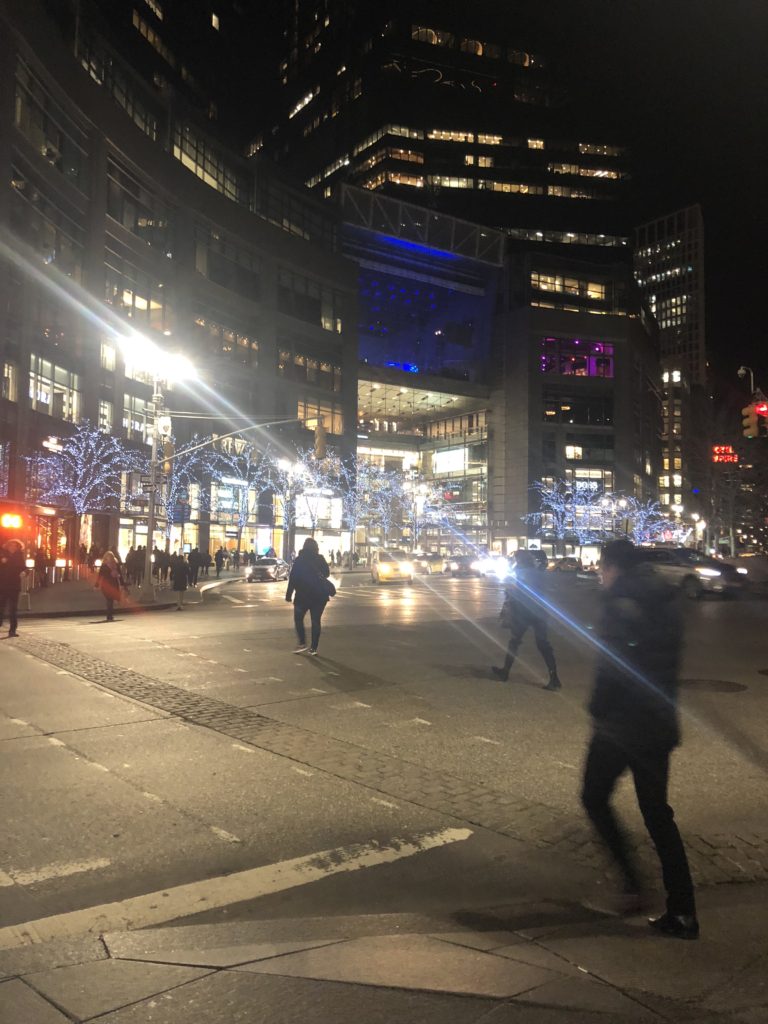 Museum of Art and Design
Because I am basically a nerd and love museums and checking out new places, my Thursday night destination was the Museum of Art and Design. They are open late and have a pay what you wish night.
It was FREEZING, so I headed to the mall at Columbus Circle, grabbed some food at Whole Foods and then went to geek out at the museum. It was great and inspiring, and actually made me want to come back another evening with the kids in tow!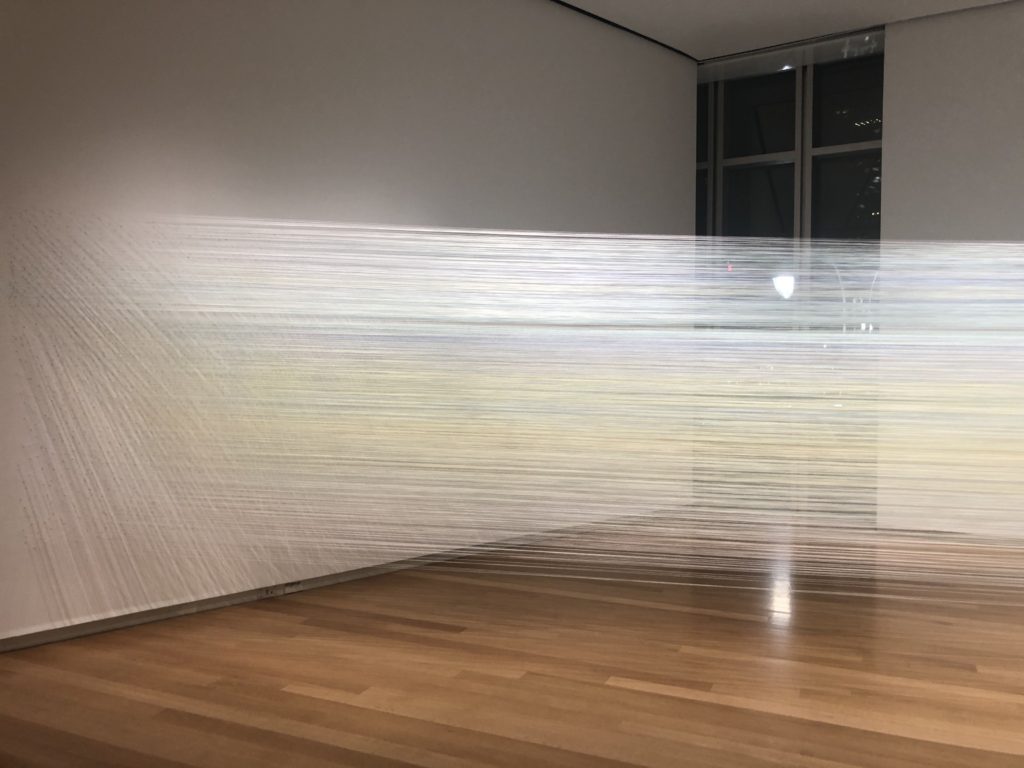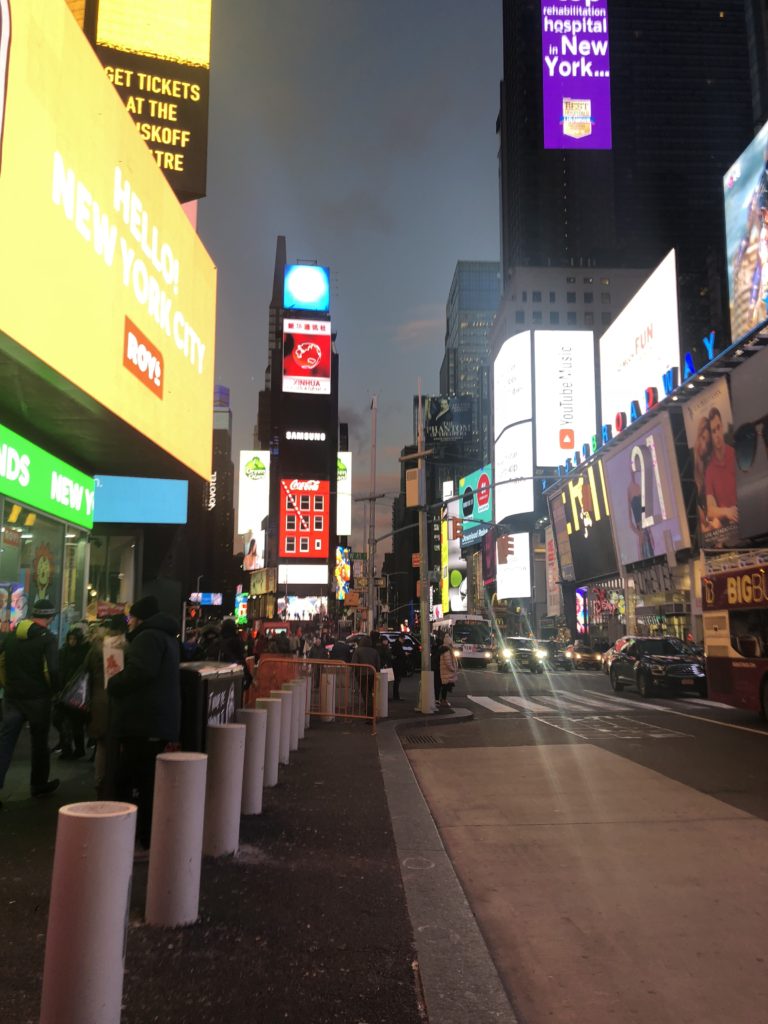 Relaxing in Midtown Manhattan
Friday I felt like being a tourist. I had a leisurely breakfast at Dr Smood (highly recommend) and then walked around midtown for some shopping. I am not a shopper but I was feeling the energy. It was mid afternoon by the time I stopped in to SweetGreen for lunch. I headed back to the hotel for some rest. I had been contemplating trying to get rush tickets for a broadway show but at the moment, decided to REST.
I did go out for some fresh air, fresh.freezing.air. I was taking in the energy of the people mesmerized by the lights and attractions of New York City. Times Square. Bryant Park. I got some snacks and retired back to the room: to the amazing rain shower head, and comfortable bed. A bed that I didn't have to share with any kid nor be awakened by a little voice saying "I'm hungry".
The final day of my momcation I spent hanging out, "wasting time", on the computer, on tv, on walking around. I had coffee at my favorite local chain, La Colombe. And I wrapped things up with lunch at Little Beet, before heading back to my little guys.
My goal was REST- sleep uninterrupted, eat when *I* was hungry, do things that reinvigorate me, and hopefully miss my kids enough that I would return to them refreshed and with my best foot forward. It was a success.
Have you ever taken a momcation? What did you do? Did you run around doing fun things or take it easy?
To Visit NYC on a Winter Weekend:
Here are some more options for places to visit on your mom-cation!
Read: A Complete Guide to Things to Do in Midtown Manhattan
Inexpensive Weekend Attractions in NYC
Museum of Art and Design– pay what you wish on Thursday nights. This has primarily contemporary art.
MoMA – the Museum of Modern Art, has a pay what you wish on Friday nights. Modern and contemporary, and my personal favorite NYC museum. It's a must-see if you haven't been there.
Guggenheim– is pay what you wish on Saturday nights. Again, great art in an amazing building.
***For more ideas- our New York bucket list is always relevant!
If you are planning on multiple paid attractions, you may be better off getting a New York Pass!
Places to Eat (Healthy Food) in Midtown Manhattan
Dr Smood Organic Cafe– Everything is organic, the atmosphere is great, and they have low glycemic bread for sandwiches and avocado toast!
Sweetgreen- Great place for healthy salads. You can choose a premade combination or make your own. Counter service.
La Colombe– excellent coffee! My personal favorite chain in NYC for coffee. If you go in the later morning or post lunch you will even find some seating!
Little Beet– local, seasonal food (my current favorite quick service restaurant).
Have you been on a mom-cation? Where did you go? How was it?