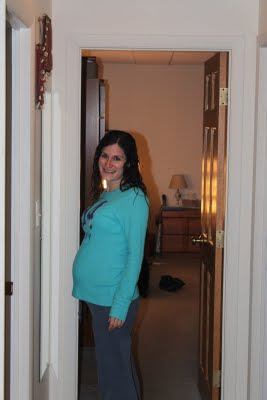 What it's like to be 29 weeks pregnant. It's not too bad at the beginning of the third trimester. I'm rewinding a bit, to recap the last couple weeks when we visited the good ol' USA. First up, we arrive in the chilly north-east. Why this trip is turning into a big shopping trip and a preview of all the baby things we got.
Buying a Maternity Wardrobe
We arrived in Boston freezing our butts off, and prompting an immediate trip to the mall for some winter clothes. The linen pants were just not cutting it in 40 degree weather. H&M and Old Navy came to the rescue, and I pretty much got a full wardrobe for less than $150.
I got some quality time with friends and family and only the inclement weather made for a bummer. Luckily, we had a mood lifting trip to NYC coming up!
Why We Are Buying Baby Stuff in the US
When people were inquiring about why we were buying baby stuff in the US we had a multi-faceted answer. Let's not be all high and mighty, our main reasons were financial.
Customs taxes in Mexico mean that everything made in China costs 3 times as much as it does back home. In our world, a lot of stuff is made in China.
But no less important to me, are safety regulations. Frankly I just don't trust the Mexican inspection standards. It is way too easy here to buy officials off.
So anything that involves safety, like BPA-free bottles, breast pump, and of course our car seat, I opted to get abroad. This week M sent me an article on BPA that is pretty scary.
To really do our job of avoiding environmental pathogens, we probably need to stop eating canned food, change all our plastic containers to glass, and stick with eco-toys made of wood and fabric. I don't think we're ready for that commitment yet, but it certainly makes you think.
A Preview of What We Bought
We got diapers and covers and liners and rash cream and even custom-made wipes!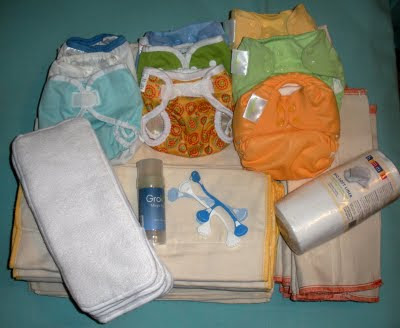 We hit up Ikea for some storage boxes, and a changing pad, and mattress pad and sheets.
We got our groove on at Targeé with a baby monitor and bottles and lots o' little stuff.
And of course, our Amazon deliveries arrived like nobody's business.
A Cute Conversation
An overheard conversation hubby had today with his best friend:
M: We were just talking about you…

Friend A: really?

M: you know the whole swaddling thing?

Friend A: Sure

M: I was looking at pictures that Friend B posted on facebook and told D "look the baby is swaddled"

Friend A: Yeah I saw those pictures

M: But D said is wasn't a very good swaddle, the pictures that your wife posted are a good swaddle…

Friend A: Haha, I thought the same thing. You know, there's a book on how to do it…

M: Which one? The Happiest Baby on the Block?

Friend A: Yup that's the one!

M: Yeah I'm on chapter 6!
How are you doing at 29 weeks pregnant?
P.S. Interested in how all this baby gear worked out? Here's what I recommend after having 3 kids!